Tesla's taste for Apple is voracious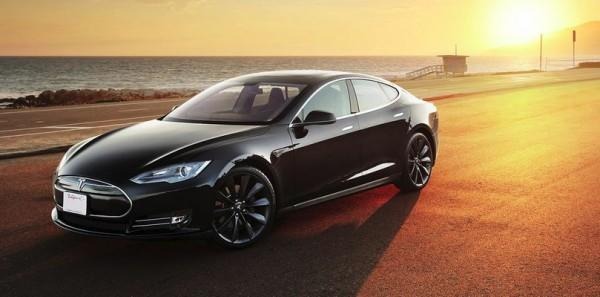 Tesla's appetite for new blood as it develops the Model S and new electric cars has a taste for fresh fruit, with CEO Elon Musk admitting that Apple staff are hire of choice. Musk's car company has turned to Apple employees or ex-employees more than those from any other firm as it builds its teams, in fact, more so in fact than from the traditional car makers. Meanwhile, despite offering what are said to be huge signing bonuses and pay bumps, Apple is reportedly struggling to return the favor and poach staff from Tesla.
"From a design philosophy, [Apple] is relatively closely aligned," Musk told Bloomberg Business.
That seems enough to bring Tesla at least 150 people who previously received their paycheck from the Cupertino giant. Apple has declined to comment on the report, though Musk claims that the iPad maker has offered $250,000 signing bonuses and up to 60-percent bumps in salary to Tesla employees willing to switch.
"So far they've actually recruited very few people," Musk points out.
It's not just engineers joining Musk's EV efforts, however. The hires have included former Apple legal team experts and staff from HR and other divisions.
Part of the appeal – beyond Elon Musk's own go-getter attitude – is Tesla's geeky approach to automotive, which sets it apart from the more established car makers. While sales of the Model S and the Roadster before it were relative drops in the ocean compared to what the big names in the sector were shifting, Tesla mindshare is considerably higher, particularly among those looking for the next big thing in mobility.
That of course includes the electric powertrain, recently upgraded to AWD and with an "Insane Mode" already terrifying passengers, but extends to both cabin tech, such as the huge touchscreen that dominates the center stack, and the core ethos of the firm.
Tesla regularly pushes out free updates to owners, for instance, delivering revamped software that adds features and tweaks existing technology to improve cars incrementally. A recent improvement, for instance, boosted top-speed and efficiency in one fell swoop.
Tesla is unlikely to be the last car company to go sniffing around traditional tech sector engineers to bolster its teams. Ford, for instance, opened its new Palo Alto R&D center last month, with executives pointing out that the location was essential because it put the firm right around the block from the rest of the tech world, including Tesla.
SOURCE Bloomberg