Ford R&D Palo Alto puts driverless cars in pole position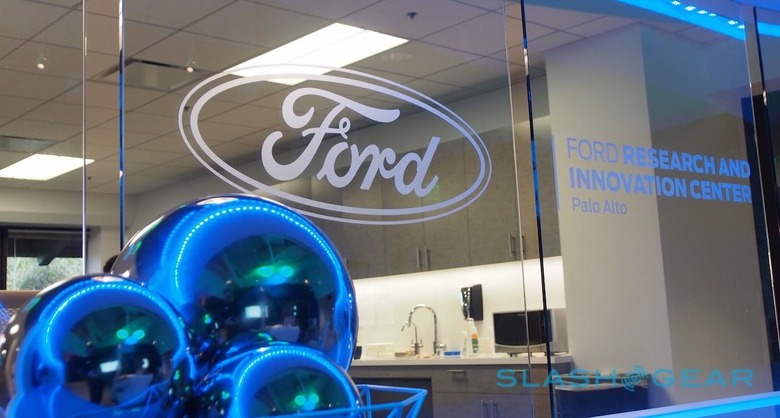 Ford CEO Mark Fields may have been critical of the auto industry's attempts to over-hype driverless cars, but that doesn't mean the company isn't working on its own model at its new Research and Innovation Center in Palo Alto, California. The car firm has snagged a former Apple engineer, Dragos Maciuca, to lead its innovation efforts, heading projects like autonomous and remotely-piloted vehicles, integrating the dashboard with the smart home – including hooking up with the Google-owned Nest thermostat – and leveraging GPU acceleration for things like swifter speech recognition.
It's not Ford's first tech-centric R&D center, of course; the company already has one location in Dearborn, Michigan, which focuses on the human-machine interface and advanced electronics, along with another in Germany figuring out tomorrow's drivetrain, driver-assist, and safety systems. What the Palo Alto footprint offers is proximity to some of the other labs and university teams doing similar research.
For instance, Ford is expanding its research alliance with Stanford University, collaborating on a Fusion Hybrid Autonomous Research Vehicle. The car will be outfitted with the Stanford team's freshly-cooked path planning and prediction algorithms – effectively the onboard smarts that let the driverless car know where it's going and what might be happening at the next junction – in advance of on-road testing.

Ford has been conservative about autonomous tech in comparison to some of its rivals in the industry. While Mercedes-Benz opened CES 2015 with its vast and futuristic F 015 "Luxury in Motion" concept, and other manufacturers are promising driverless cars in the next few years, Ford execs have shied away from making bold public statements.
"Our priority is not in making marketing claims or being in a race for the first autonomous car on the road," chief exec Mark Fields said at CES earlier this month. "Our priority is in making the first Ford autonomous vehicle accessible to the masses and truly enhancing customers' lives."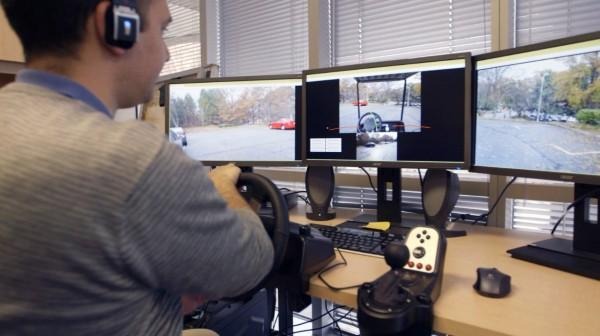 That's not to say there isn't work going on behind the scenes. For instance, engineers and programmers at the Palo Alto location will be remotely driving vehicles based at the Georgia Institute of Technology in Atlanta, testing out the practicality of taking the wheel – admittedly of golf carts initially, not full-sized cars – over a 4G LTE connection from afar, and figuring out where to go via streaming video.
While it may sound like a gimmick, Ford argues that the project could have significant applications for managing a fleet of car-sharing vehicles – which could be remotely piloted around a city to suit localized demand – or even run valet parking without needing an on-site team.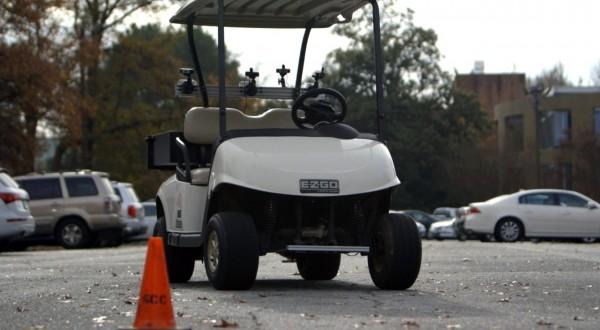 As with the use of LTE, many of Ford's other projects take advantage of existing technologies but leverage them for automotive purposes. GPU acceleration, for instance, has already been used in supercomputers for massive parallel processing which chips more commonly found powering displays; Ford, though, is exploring how the same approach could be used in natural speech processing, allowing drivers to hold a conversation with their infotainment system, rather than remembering a set of canned phrases.
You might even end up talking to your seat. While touchscreens have proliferated as the primary form of control in the center stack, Ford is trying to figure out how more mundane buttons and switches – like those used to adjust the positioning of the drivers' seat – might made more understandable. One prototype does away with the twelve physical switches in favor of speech commands and remote controls from a smartphone.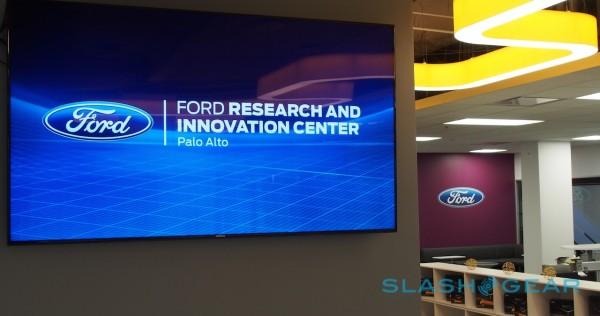 Taking advantage of the increasing number of cars with integrated wireless connectivity, meanwhile, Ford is looking at how automation products like the Nest Smart Thermostat could benefit from knowing where people are when they're out of the home.
One project Ford is demonstrating automatically flags when residents leave, switching Nest into "Away" mode and saving on energy costs. Conversely, the same system could warn Nest when the car is close, getting the heating up and running in advance. Nest Protect, meanwhile, could send emergency notifications that would flag up on the dashboard display.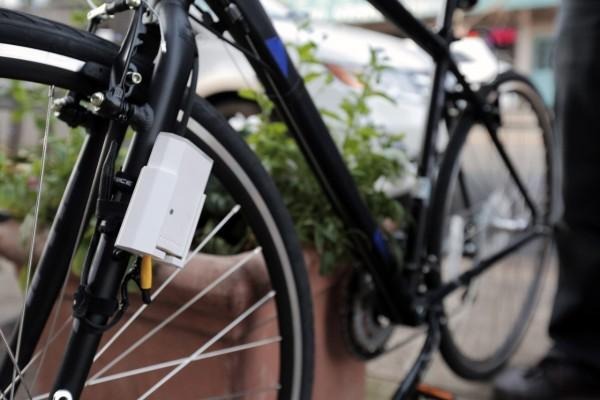 That sort of connectivity needn't just be used to make sure the air conditioning is already on high when you walk in through the door. Used more broadly, across fleets of vehicles, Ford can figure out how urban transportation has evolved and where the bottlenecks are.
New sensors for alternative transportation types, like bicycles, are being deployed to feed basic metrics like speed, acceleration, and altitude into the database, on the principle that many journeys would benefit from – or are already relying on – multiple methods of getting from A to B, rather than simply jumping into the car at home and then parking at the office.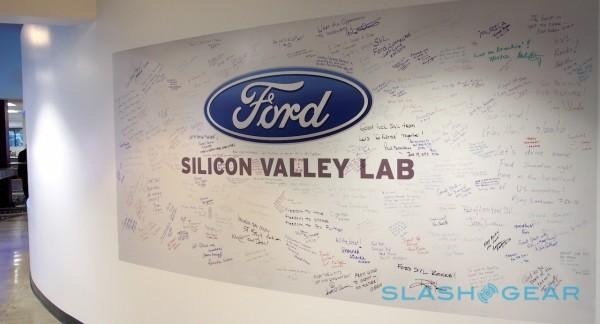 It's early days for the R&D center and Ford's work there. Next up is boosting the ranks, with plans to add to the various autonomous driving, infotainment, and data analysis teams. By the end of the year, Fields expects to have around 125 people working at the center. Ford also has ambitions to build out its partnerships with other researchers and universities.
The fact that rivals like Tesla Motors are just around the corner is likely no coincidence, either. The electric car company has cornered the market in next-gen auto enthusiasm in recent years, prompting many of the more established firms to up their efforts in visible R&D.

When, exactly, the fruits of Ford's autonomous research will show up in dealerships is unclear. It's a decision that comes down not only to technology, but regulatory flexibility and quite how trusting everyday drivers are of the computers lurking inside their vehicles.
Before that, though, asking for help in getting to the nearest Starbucks might not be so frustrating, and if Ford has its way you might end up thinking of your car as more an extension of your smart home than something that simply lurks outside on the driveway.
There's more on smart automotive in the SlashGear Cars Hub