Tesla's Musk: P85D speed was side effect, OTA update to make it faster
Though they face pushback when it comes to getting cars to potential owners via less-than-traditional retail means, Tesla is still on a tear. Their Model S is still in high demand, and CEO Elon Musk recently admitted they'd already sold through stock for their Model X. The Model 3 is coming soon, too. So are battery swapping stations, as well as the company speeding up the already 'Insane' P85D via a software upgrade. The car reaches speeds that, according to Musk, was an accident anyway.
Musk took to Twitter, as he often does, to let everyone know the P85D would be able to reach even higher speeds via a software upgrade in the future. The 0-60 speeds will improve slightly, says Musk, due to an over-the-air update that will invert the vehicle's algorithm. No big deal, Tesla is just improving your car via an over-the-air update, just like a phone.
Battery technology is also on Tesla's mind, as their Nevada Gigafactory construction gets underway. Tesla is also at work on battery swapping stations, where drivers pull into a station, have their batteries replaced by an automated system, then drive off. Now, GigaOm has some pictures of a Battery swapping station in the process of being built, suggesting the company is further along than we'd thought with that concept.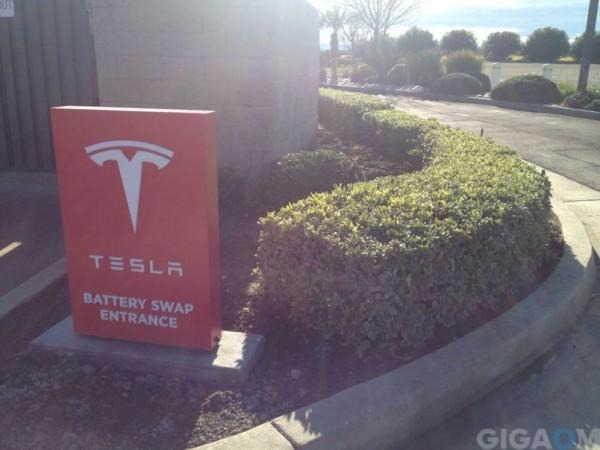 Musk, though, that guy sometimes cracks us all the way up. He insists that the P85D's intense speeds were a side effect of Tesla's desire to get better traction in snowy conditions. He even shared a YouTube video posted by a P85D owner, showing the car easily handling pretty snowy conditions. You know, turning a car into a rocket with wheels sometimes happens when you're just trying to figure out how to get up a snowy hill.
If Musk starts updating actual rockets at SpaceX over-the-air, I give up.