Tesla's Nevada Gigafactory to cost $5 billion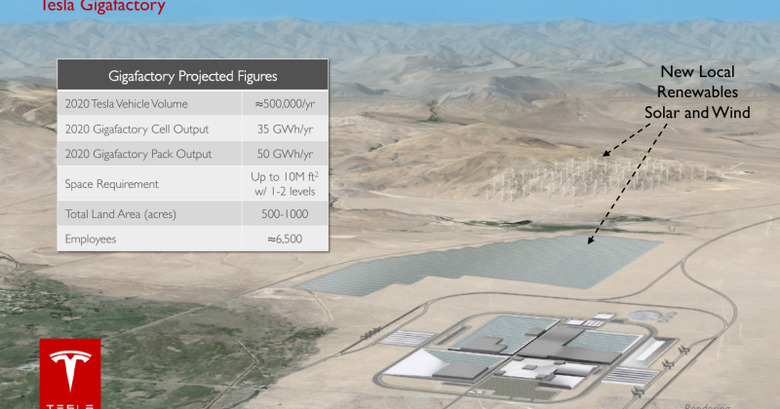 Gigafactories are crucial to the future of Tesla, even more than awesome cars and SUVs like the Model X. The delicate mix of car production and battery manufacturing will help Tesla roll cars off the line like never before, and if history is any indication — they'll sell them all. How much will a 'Gigafactory' cost, though? What does it take to build one? Building permits give us those details, and shows just how big Tesla is betting on themselves as well as our desire to have an all-electric car.
The Gigafactory is set to be complete by 2020, and rip out about 500,000 battery packs annually. Clearly no small undertaking, Tesla will have to go big so we'll take a Tesla home.
The foundation alone for the first Gigafactory (outside Reno, Nevada) will cost $16 million. Though the permits don't say how big the factory is, Forbes points out Tesla's own documents say it will be 10 million square feet, and have several buildings.
Steel construction will cost $15 million. The land was basically fee to Tesla, who will spend $2 billion of their own cash complimented by $1.4 billion from the state of Nevada. All told, the cost of the first gigafactory is expected to be right around $5 billion.
It's a big bet for Tesla, but a necessary one. The factory is expected to be complete right around 2020, when Tesla is also expected to release their Model 3, a $30,000 all-electric sedan. That's also about the time Musk says Tesla should start turning a profit, so Gigafactories may be Tesla's true turning point.
Via: Forbes