Tesla teases "major" April news: Home batteries ahoy?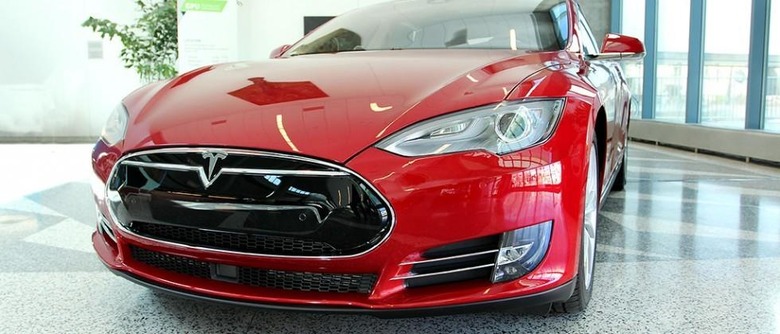 Tesla will reveal a "major" new product at the end of April, CEO Elon Musk has teased, but don't expect a new car. The outspoken chief exec took to Twitter to announce the April 30th launch, which will take place at Tesla's Hawthorne Design Studio in California. While exactly what's on the agenda hasn't been confirmed, recent chatter points to the new product being a battery system intended for domestic use, rather than to power an electric vehicle.
Musk previously discussed the battery possibility on the Tesla investor call back in mid-February. Then, he said he envisaged that the power packs would be announced in the "next month or two," with production midway through 2015.
The technology is expected to allow users to effectively hoard electricity, benefitting both those generating their own eco-friendly power and those on the traditional grid.
For instance, people with solar panels, wind turbines, or other environmentally-sound methods of generating electricity could use the Tesla batteries to stockpile excess power. That could then be used later on, during the night for instance.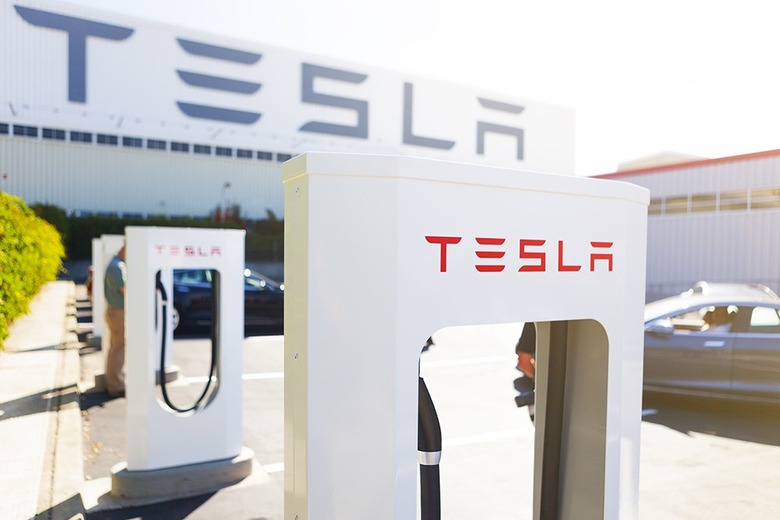 Traditionally, the only practical way to deal with a surfeit of green energy is to feed it into the regular grid, with most energy companies offering some sort of credit in return.
Alternatively those without green energy production methods could potentially use batteries to store power locally when it's offered in off-peak tariffs, then rely upon that store during more expensive periods. That could make recharging an electric car like a Tesla Model S even more affordable.
Major new Tesla product line — not a car — will be unveiled at our Hawthorne Design Studio on Thurs 8pm, April 30

— Elon Musk (@elonmusk) March 30, 2015
However the home batteries aren't the only technology Musk has teased in recent months. Back in December, he said Tesla has been working on a "robotic snake" charger that would be able to automatically crawl across a garage floor and plug itself into a Model S.
Such a system could work in tandem with the upcoming Autopilot firmware update for the car, which will allow it to move to and from a garage – as long as it's on private land at all times – to meet the owner at their front door. Due in 3-4 months, the upgrade will also enable things like automatic speed limit observation, and lane-changing simply by tapping the indicator.
Tesla has been in discussions with utilities about battery infrastructure and technology for some time, Musk said in February, though declined to comment on predicted pricing.