Tesla Model S Autopilot update due in 3-4 months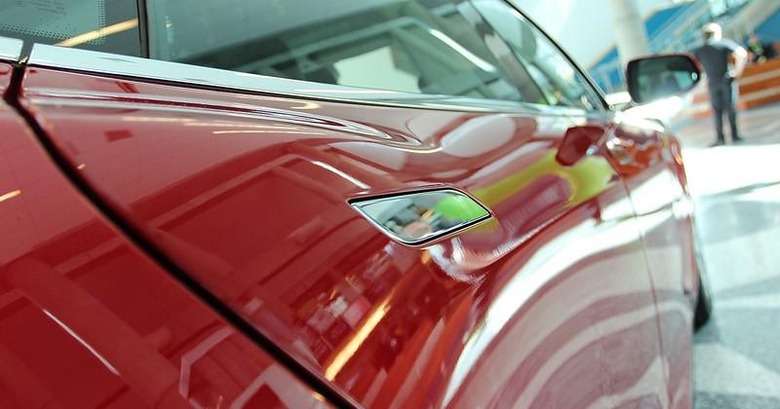 Tesla will deliver a bevy of new safety tech for the Model S in an upcoming update, with full auto-driving promised for certain roads in an update that follows. The first update, already in beta with select owners, will add not only the Range Assurance and Trip Planner apps that Elon Musk expects to remove range anxiety, but enable features like automatic braking, blind spot warnings, and side collision warnings as previewed at the P85D AWD launch last year. However, it's software update version 7.0 that's likely to be even more hotly anticipated by Model S owners, which will add Autopilot functionality.
First up will be software version 6.2, enabling not only the safety tech but tweaking the car's interface as well. Musk declined to get into specifics on what that might include, but did promise "it is a significant change in the UI paradigm."
The full release of v6.2 is expected within ten days, Musk said, presuming the current beta underway with a subset of owners goes according to plan.
However, Musk was more excited about software version 7.0, which has far more wow-factor. Expected sometime within the next three to four months, it will enable the auto-steering and "remote summoning" that the Tesla CEO demonstrated in October 2014.
"We're now almost able to travel from San Francisco to Seattle, without the driver touching the controls at all," Musk revealed, though even after the update the Model S won't quite be relegating to the driver to passenger status as Mercedes-Benz envisages with the F 015 Luxury in Motion concept.
"It is technically capable of going from parking lot to parking lot, but we won't be enabling that for users because we don't think it's safe for residential neighborhoods," Musk explained. "It'll only be available on a highway or major road."
The issue in residential areas will be a potential lack of road markings and speed notices, which the Autopilot system's cameras track to keep it on course and within the legal limit.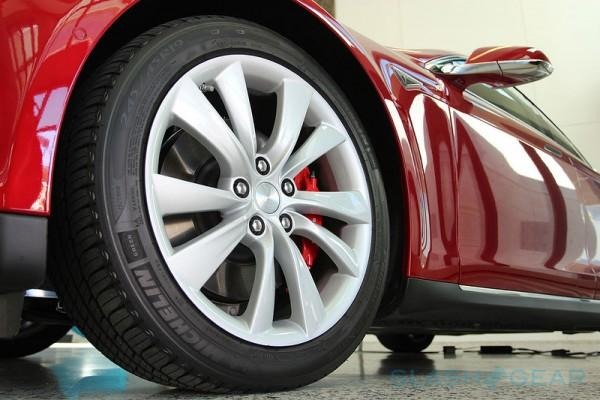 The exception will be on private property, where owners will be able to remotely summon their Model S from a garage, and then dismiss it back there after their trip. That will take place at low-speed and even in pitch darkness, "where the ultrasonic sensors can detect anything around the car and stop in time."
Addressing concerns that Autopilot might make for inattentive drivers, Musk pointed out that the technology is meant to be an aid, not a replacement.
"You're not supposed to turn on Autopilot and go to sleep," he highlighted, "there is an expectation that when Autopilot is turned on in Model S that you'll be paying attention, but it'll be there to protect you if you're distracted."
All of the self-driving features will be included on the upcoming Model X SUV, Tesla confirmed, though only those Model S cars built since October 2014, and fitted with the requisite cameras and ultrasonic sensors will support the tech.