Tesla plans simpler Model S range to tackle EV bottleneck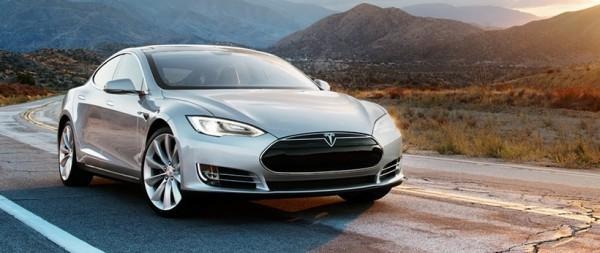 Tesla plans to cut down on the number of options and variations it offers with the Model S in an attempt to trim complexity and cut down on production delays, as the company announces revenues up 55-percent year-on-year for the most recent quarter. Quarterly deliveries for Q3 2014 were actually at their highest ever, at 7,785 cars, with Tesla making as many as 907 deliveries in a single day. However, the electric car firm was again hamstrung by production bottlenecks, unable to meet demand.
As a result, Elon Musk wrote in a letter to Tesla shareholders, the company plans to pare back the options and combinations that can be selected. Exactly which are going to be dropped is unclear at this stage; with the dual-engined Tesla "D" variant arriving in the new year, there were to be six core models and then further variety possible with options packages.
Update: During the Tesla financial results call, Tesla CEO Elon Musk confirmed that the Model S P85 is being retired in favor of the Model S P85D. The company will also remove brown and green from the color options list.
That "D" powertrain – which has made the P85D the most powerful production sedan around – will help Tesla deliver the Model X SUV, though the company has also said that the gull-winged car will be delayed later into 2015.
What impact that will have on the Model III, the more affordable Tesla, remains to be seen. Still, since the company had always planned for it to follow on after the Model X, some sort of push-back to its release seems likely.
For Q3 2014, Tesla took $932m in non-GAAP revenues, though saw average selling prices of individual Model S cars drop somewhat; Tesla blames that on the stronger dollar. $76m in Zero Emission Vehicle credits also bolstered the company's coffers, while Daimler paid $31m for Mercedes-Benz B Class Electric Drive powertrains.
Only 347 cars were directly leased in the three month period, but Tesla suggests that will change considerably moving forward. In fact, as many as 3,500 cars are expected to be leased in North America during Q4.
Meanwhile, the Model S will be upgraded with new safety and semi-autonomous drive features with an OTA update over the coming months. Tesla also plans to open up its first battery-swap station in the US before the end of the year.