Tesla's First Battery-Swap Station Opening By Year-End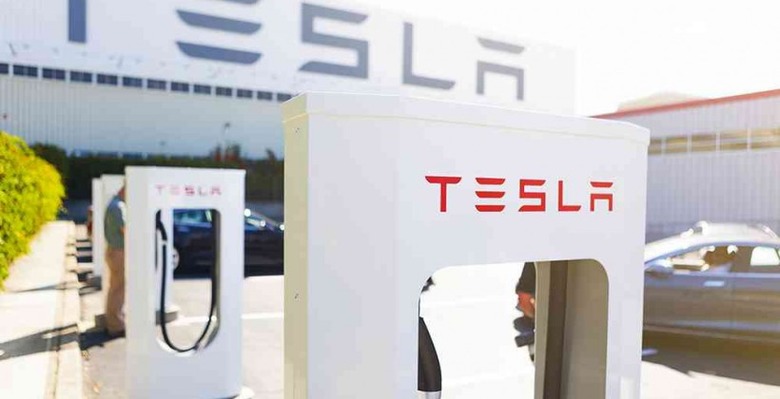 Tesla will open its first battery-swap station within the next few months, the electric car company has confirmed to SlashGear, offering drivers of the Model S a ninety second way to "refuel" their cars. First demonstrated in June 2013, the battery exchange system eschews even the rapid charging of Tesla's Supercharger network in favor of a wholesale exchange of the batteries themselves. The process would be fully automatic, too, meaning the driver won't even need to step out of the car in order to replenish their charge levels.
Instead, robotic systems drop the existing battery pack out from underneath the EV, and then replace it with a fully-charged version.
In Tesla's demonstration of the battery swap technology last year, the process completed in under the ninety second period CEO Elon Musk had promised. That, the chief exec pointed out, is under half the time it would take to fill up a traditional gas tank.
It's also faster than a Supercharger, which takes 30 minutes to put around 170 miles of range onto the Model S.
Nonetheless, there remain doubts about the efficiency and cost-effectiveness of scaling battery-swapping infrastructure to any extent. According to Musk's earlier comments, drivers would be able to either switch back to their original battery later on, or opt to pay the difference if, say, they were traveling out of state and returning was impractical.
That could leave a number of batteries waiting around in some locations while others ran short, critics point out. It's not insurmountable, certainly, but the hassles of managing battery demand were one of the reasons that start-up Better Place folded last year.
The first Tesla swap station will be somewhere between San Francisco and Los Angeles, Tesla confirmed, though other details are in short supply.
Last week, Tesla revealed a new, all-wheel drive variant of the Model S, including the range-topping P85D which can go 0-62 mph in 3.2 seconds. The car also includes new autonomous driving features, including the ability to track road speed notices and adjust its intelligent cruise control accordingly. You can see our demo of the new technology in the video below.