Better Place folds as battery-switching EV plan can't go the distance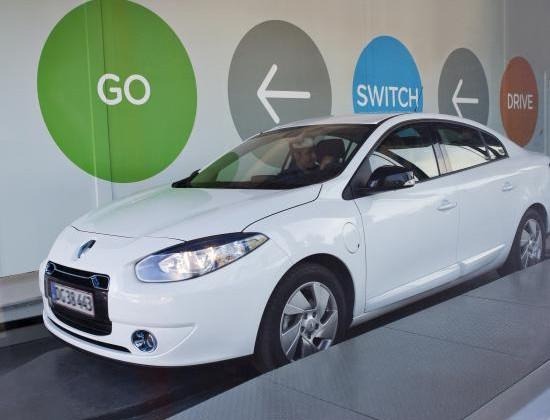 Ambitious plans to make electric cars as quick to refuel as their gas counterparts, by setting up a huge network of swap-out battery stations, have ended in liquidation, as Better Place folds up after chewing through $850m in investment. "After a year's commercial operation," the company said on Sunday, "it was clear to us that ... wider public take up would not be sufficient and that the support from car producers was not forthcoming." Better Place's most recent funding chase proved a tougher sell than earlier rounds, and there's no longer sufficient cash to keep things operational.
While most EV range extension schemes have focused on fast-charging battery technology, Better Place took an altogether different approach, making the battery packs themselves modular. Cars – initially provided by French firm Renault, in the shape of the four-door Fluence Z.E. sedan – would pull into special "battery switch" stations that would drop the depleted battery pack out of the base of the car, and fit a new, fully-charged pack in its place.
Better Place "battery switch" overview:
Each full battery would be good for around 50-124 miles of driving, Better Place and Renault suggested, with the goal being to provide "unlimited range" by building out a network of "battery switch" stations in a similar manner to widespread gas stations. A rolling membership with Better Place would include as many swap-overs as the driver required.
However, for that to work in practice, Better Place would need to have sufficient stations, and investing in that degree of infrastructure proved simply too expensive. The Fluence Z.E. was offered in Israel for a year, but take-up was illusive. In total, less than 1,000 of the cars were deployed.
"This is a very sad day for all of us. We stand by the original vision as formulated by Shai Agassi of creating a green alternative that would lessen our dependence on highly polluting transportation technologies. While he was able with partners and investors to overcome multiple challenges to demonstrate that it was possible to deliver a technological solution that would fulfil that vision. Unfortunately, the path to realizing that vision was difficult, complex and littered with obstacles, not all of which we were able to overcome. The technical challenges we overcame successfully, but the other obstacles we were not able to overcome, despite the massive effort and resources that were deployed to that end" Better Place board of directors
That fleet was a far cry from Better Place founder Shai Agassi's original goal of having 5,000 running by the end of 2011. The outspoken exec had predicted that the majority of cars sold in Israel would be electric by 2016, but the Fluence Z.E.'s roughly $32,000 sticker price and then $300-500 per month for battery plans proved too rich for drivers.
Agassi left Better Place in late 2012, the same time as the company sought a new round of funding to tide it through lower than expected sales. Renault also cast doubt on the project, by confirming that it had no plans to fit the battery-swapping technology to any other new car. Its mainstream EV, the Zoe, uses a more traditional approach to charging, offering both standard and "fast charge" options which can deliver enough juice for 31 miles of range in 10 minutes. The car company is also working on fuel-cell alternatives in partnership with Ford, Daimler, and Nissan.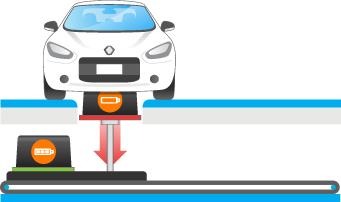 It's unclear at this stage what will happen to Better Place's infrastructure and existing customers. The company has swap-stations in Israel and Denmark (it axed plans for Australia and the US) and there's no word on whether they will continue operations. However, one former exec at the company claims there has been "interest in the technology from China and India" suggesting that the hardware approach, if not Better Place's deployment of it, may still have applications.
Addressing range anxiety around electric vehicles has seen a number of different strategies spring up by manufacturers, of which physically switching out the battery is arguably the most extreme. Tesla, for instance, has been gradually rolling out "Supercharger Stations" in the US, where its cars can pick up enough power for 300 miles of range in an hour. The company plans to outfit "major interstates throughout the country" with Supercharger stations.
Other approaches have turned to more traditional sources of power, such as using efficient gas or diesel engines to recharge batteries. The Cadillac ELR, for instance, will use a 1.4-liter four-cylinder gas engine to fill up its Li-Ion battery array when it hits showrooms in 2013; GM claims that starting out with a full battery and a full tank of gas will mean up to 300 miles in range, with the reassurance that any traditional fuel station can be used to extend that further.
VIA: WSJ; VentureBeat; Washington Post