Tesla Model 3 Performance edition: Fast car, slow to arrive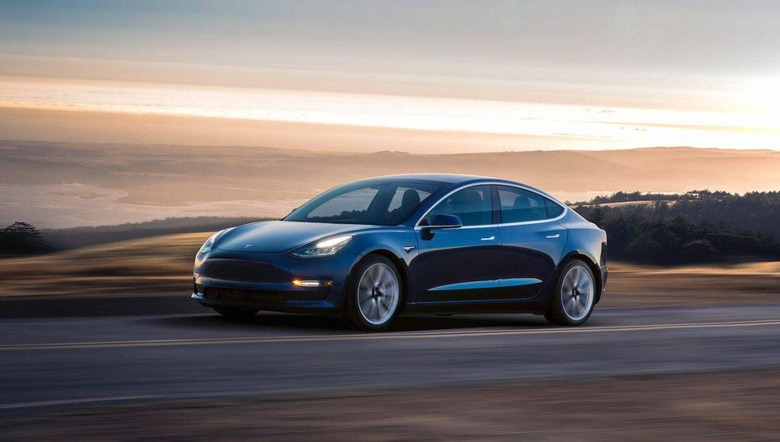 Tesla may have spilled the details on the new Model 3 – and even handed over the first few cars – but you'll have to wait if you want a high-performance version. The California automaker held a big handover event last week, but even if you weren't one of the few early preorder customers who received their cars, there were still details of interest. That included pricing on the base-spec Model 3 and the Long Range Battery equipped version, though not, notably, the Model 3 Performance edition.
In fact, it's been some time since Tesla made reference to that variant of the car, prompting one Twitter user to ask CEO Elon Musk whether it was still on the roadmap. The good news, Musk confirmed, is that a faster Model 3 is indeed still intended. The bad news, though, is that it's still some ways off.
"Probably middle of next year," Musk explained. "Focus now is on getting out of Model 3 production hell. More versions = deeper in hell."
Probably middle of next year. Focus now is on getting out of Model 3 production hell. More versions = deeper in hell.

— Elon Musk (@elonmusk) July 30, 2017
It's not the first time we've heard that justification made to would-be Model 3 buyers. The first cars will all be rear-wheel drive, for instance, since while there's an all-wheel drive version in the pipeline, it's being delayed so as to avoid over-complicating manufacturing. Earlier this year, Musk said that the Model 3 AWD cars would likely lag 6-9 months from their RWD counterparts.
Exactly what the Model 3 Performance edition will consist of is also unclear at this stage. In the case of the Model S, for example, Performance variants – which wear the "P" prefix on their nameplate – get the biggest battery, the fastest motors with the speediest 0-60 mph time unlocked, and all-wheel drive as standard. They also come with a variety of entertainingly-named drive modes, like the "Ludicrous Speed Upgrade."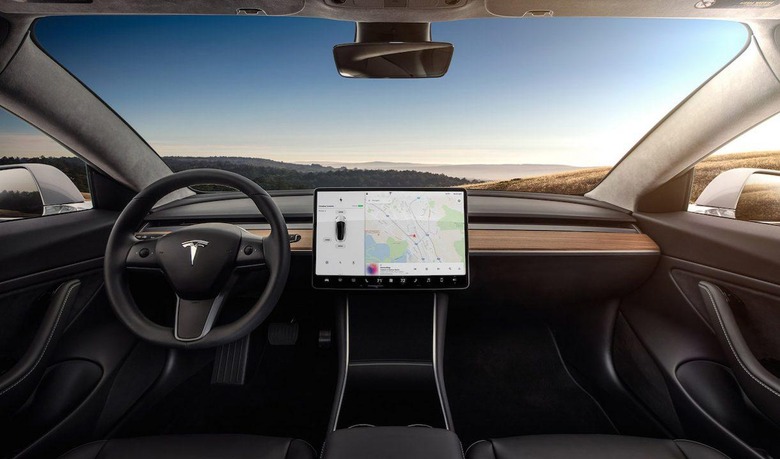 For the Model 3 Performance edition, there are some restrictions out of the gate. Obviously with AWD pushed back in the manufacturing schedule, that won't be available until sometime in 2018. Similarly, Tesla also confirmed that there won't be a 100 kWh Model 3 of any type, since the battery pack – currently the largest the automaker offers on any of its cars – is simply too large to fit into the smaller car's platform.
NOW READ: Tesla Model 3: What you need to know
The biggest lingering question we have about the Performance edition, mind, is how much it will cost. The entry-level Model 3 comes in at $35k, as promised, though that gets you 220 miles of EPA range. A $9k step up gets the Long Range Battery, which can go for 310 miles. Add in the various upgrades – like a premium color, Autopilot, the upgraded interior package, and others – and your car can easily end up in the $55k+ range.