Tesla Model 3: Everything you need to know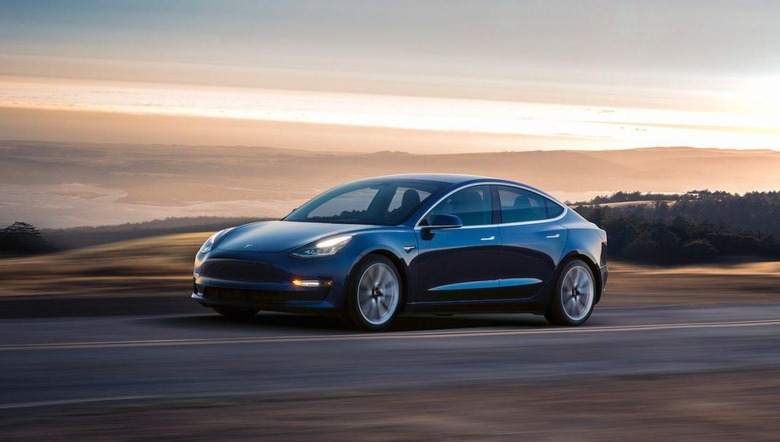 After many, many months of waiting, the first production Model 3s were given to their owners during a big ceremony at Tesla's Fremont, California factory on Friday evening. The first 30 cars were rolled out while CEO Elon Musk took the stage before an audience of journalists, special guests, and, of course, the very first customers. A with the flashy presentation, the final pricing and spec details of Tesla's first mass-market model were revealed.
As expected, the retail price for the standard Model 3 will be $35,000. This version has a range of 220 miles, can go from 0 to 60mph in 5.6 seconds, has a top speed of 130mph, and will support Tesla's superchargers, which charges the car's battery with 130 miles of range in a 30 minute period. Customers can also spend a little more for the $44,000 long range version, which offers a 310 mile range, top speed of 140mph, and 0-60mph time of 5.1 seconds. With this model, 30 minutes at a supercharger gives the battery 170 miles of range.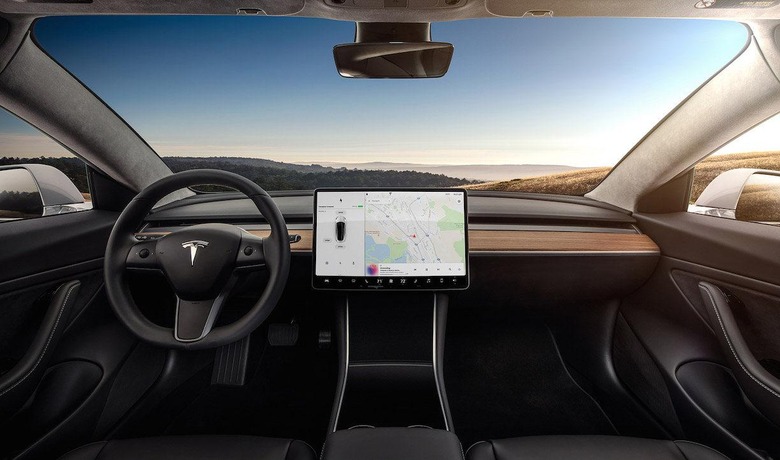 Standard features include Wi-Fi and LTE internet connectivity, Bluetooth, voice activated controls, a back-up camera, and keyless entry and climate control using Tesla's mobile app. Topping off the interior, however, is the center-mounted 15-inch touchscreen display, which replaces everything from the car's instrument cluster to the entertainment controls.
A look inside Model 3 pic.twitter.com/hIhAZn4Sdj

— Tesla (@Tesla) July 29, 2017
Tesla's limited warranty will cover the Model 3 itself for 4 years/50,000 miles, while the battery is under warranty for 8 years/100,000 miles on the standard model, and 8 years/120,000 miles on the long range option. Buyers can get the car in black at no additional cost, however they'll need to spend an extra $1,000 for colors like Deep Blue, Pearl While, Silver Metallic, and Red.
Other extras include 19-inch sport wheels for $1,500, the $5,000 Premium Upgrades Package which adds things like heated 12-way adjustable seats, custom driver profiles, a premium audio system, power folding heated side mirrors, a tinted glass roof, and a spot in the center console for docking two smartphones.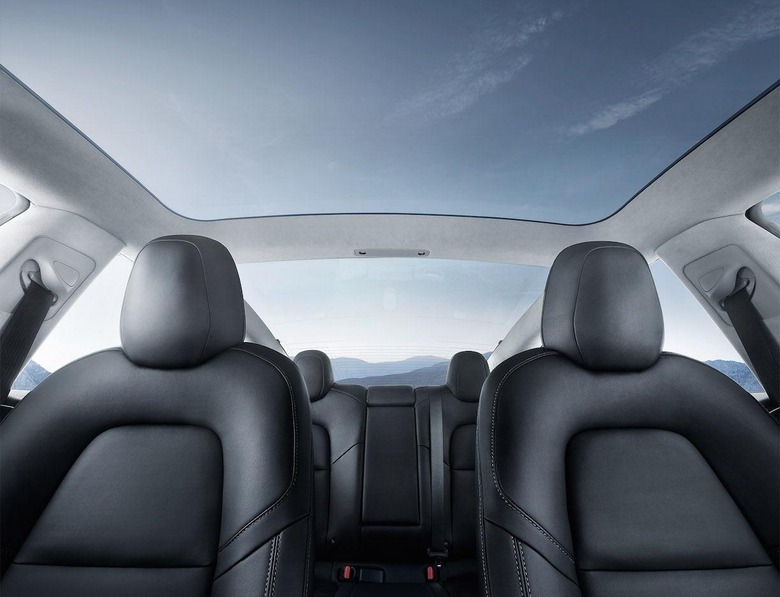 If you want Enhanced Autopilot that'll cost another $5,000, giving drivers access to match speed to traffic conditions, keep within a lane, automatically change lanes, transition from one freeway to another, exit the freeway, and self-parking abilities. Tesla also promises that at some point the future the Model 3 will be updated with Full Self-Driving Capability, but it costs an extra $3,000 and requires the Enhanced Autopilot package.
For now, the big remaining question is how long it will take for drivers to get their hands on one. Tesla says another 100 Model 3s will roll out in August, with 1,500 coming in September, and the hope is that they'll reach 20,000 units per month before the end of 2017. Unfortunately that means it's going to take a few years to fulfill the 400,000 paid deposits, so if you're not one of those customers, you'll be waiting a while.