Tesla might sell itself to GM in 2014: analyst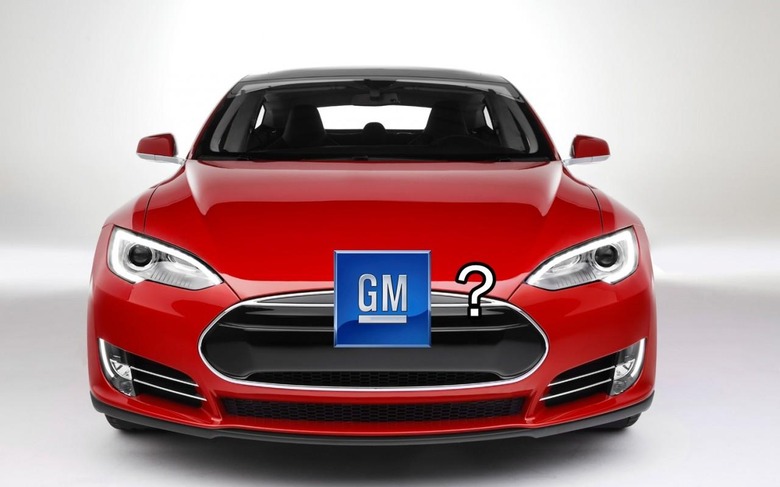 Tesla is arguably the tech world's favorite electric vehicle manufacturer. Its CEO Elon Musk founded Tesla, SpaceX and PayPal. Now an investment trader and analyst is predicting Big Three auto maker General Motors could very well purchase Tesla sometime in 2014. Can a person like Musk let Tesla go at such an early juncture, with so many plans for new Tesla models in the pipeline? We're skeptical.
The analyst making the bold prediction is one Yra Harris, who works for Praxis Trading. Harris made the prediction on CNBC this week. There's been no word from Musk or anyone else at Tesla to either confirm or deny the suggestion.
Harris argues that Tesla would be a good fit for GM. That company's Chevy Volt, like many companies' EVs, are performing under par in the market. As of October of this year, GM hadn't moved more than 19,000 Volts, a 3% decrease from the same period in 2012 according to USA Today. Meanwhile Tesla is looking better than ever, with a recent stock increase in light of renewed five-star safety ratings.
But Harris doesn't seem to be saying why such a transaction would benefit the other party, Tesla. The company is hard at work developing its Model X SUV/crossover and the mid-range Model E sedan, as well as a truck and an updated Roadster.
Tesla also just penetrated the Chinese market and opened its first European location for a Supercharger.
With all these accomplishments in the works, and with such visionary leadership as Elon Musk behind the wheel, we don't see why Tesla would vacate its Edenic autonomy for at least a good couple of years. How about you?
SOURCE: USA Today