Tesla opens first Supercharger in Switzerland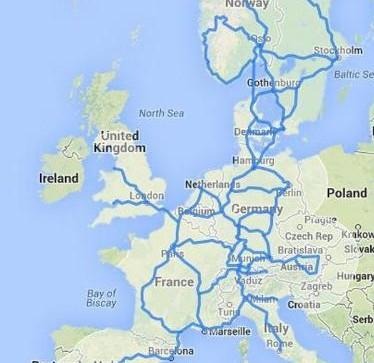 Tesla has announced the opening of a new Supercharger for Model S owners in Europe. The latest Supercharger location to open in Europe is the first amiable in Switzerland. The new Supercharger location has opened an electric corridor for Tesla owners between Zurich and Geneva.
Tesla says that it will be opening up more Supercharger stations soon in Germany and Austria. The electric automaker says that owners of its vehicles will be able to drive through Germany to Switzerland and Austria this winter. The new Switzerland station is in the city of Lully.
The exact location of the Supercharger is along the A1 at Restoroute Rose de la Broye, Restoroute 1470 Lully FR, Switzerland. The charging location is available free of charge. Tesla's superchargers bypass the onboard charging system of the vehicle and deliver up to 120 kilowatts of DC power directly to the battery using special cables.
Tesla says that by the end of 2014 100% of the population of the Netherlands, Belgium, Luxembourg, Germany, Switzerland, Austria, and Denmark will live within 320km of a Supercharger location. Tesla says that next year 90% of the population of England, Wales, and Sweden will live within 320km of a Supercharger. The Supercharger locations can charge a battery to about half capacity in 30 minutes and has the potential to charge the batteries in only 5 minutes in the future.
SOURCE: Tesla