Telsa has begun taking orders for the Model S in China, with the first deliveries of the EV expected to begin early in 2014, and car industry analysts predicting a huge increase in demand. Having opened a showroom in Beijing in November, its first in the Chinese market, Tesla began accepting preorders online, taking reservation down-payments of around $41,000 apiece. However, the overall price of the car is expected to be considerably higher than in the US market.
A combination of taxes and other factors could well see the Model S finish up at around the equivalent of $145,000 or more, in fact. In contrast, in the domestic market a Model S currently starts out at $53,570, though that's after a federal tax credit of $7,500. Even without those credits, however, the US pricing is still considerably lower.
Nonetheless, Tesla isn't expected to have any issues finding buyers for the all-electric car. CEO Elon Musk predicted eventual sales of around 10,000 in Europe and perhaps 5,000 in Asia, but analysts are already estimating 10,000 to 20,000 sales "in a couple of years" CNBC reports.
In the Model S' favor is its luxury cachet and exclusivity, not to mention the growing awareness of emission-free vehicles and the need for them in heavily polluted cities like Beijing.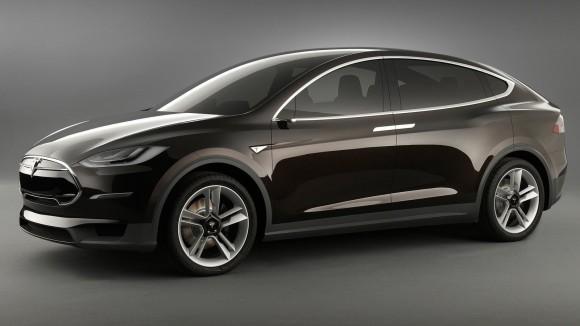 However, it may be the Model X which particularly lights a fire under Chinese drivers. The SUV, which is expected to arrive in the US in early 2015, will have distinctive gullwing doors and a more dominating road presence; Tesla is also taking early reservations in China for the car.
Meanwhile, anticipation for a more affordable Tesla, dubbed the Model E, has built in recent months, with the company now saying it expects to reveal the car in early 2015. Expected to be smaller than the Model S – perhaps more akin to a Chevrolet Volt – and have a roughly 200 mile all-electric range, the Model E is tipped to come in at around $25,000 to $35,000 with subsidies, and considerably extend Tesla's range into the mass market.