Tesla Model E, An All-Electric Sedan For The Masses, To Debut Jan. 2015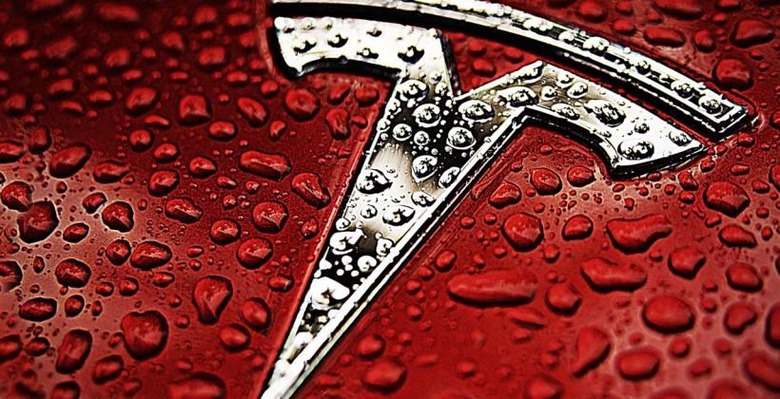 Tesla's Model E could be revealed as soon as January 2015, chief designer Franz von Holzhauzen told AutoBild last week. The Model E is the rumored name for Tesla's EV for the masses in its all-electric vehicle product spread. Prices for the Model E range from $25,000 to $35,000, depending on your source and whether you apply a possible US government tax credit for green fuel.
The interview between von Holzhauzen and AutoBild took place Thursday and covered a variety of topics including Tesla model releases in the pipeline, progress on current projects, and the creative process.
The debut date for the Model E — a mid-size sedan — is based on his statement that it will probably occur at the 2015 Detroit Auto Show, the annual industry event that occurs in January.
Von Holzhauzen said the upcoming Model X SUV/crossover is nearing completion and that the designers are now brushing up the details
"The Model X is almost ready, now it comes to the last aerodynamic subtleties," von Holzhauzen said. The vehicle is so nearly ready that the team is pouring over the design "millimeter by millimeter", and that the final touches will occur "without anyone noticing that we have ever changed anything."
The Model X is expected to cost even more than the company's current flagship Model S, which runs for $69,900 according to Pocket-lint. The debut for the Model X is expected in late 2014, but scale releases may not occur until 2015.
That means the Model E, which is second on Tesla's production schedule, likely won't hit the roads on a mass market basis until 2016. Other Tesla EV projects include a truck and an update to its original Roadster.
In an interesting note on the design process, von Holzhauzen came off sounding like an artist:
I have no recipe for creativity. I just work and wait on this one creative moment.
SOURCE: AutoBild
VIA: Pocket-lint