Tesla Low-Cost EV Plans Teased As 3rd-Gen Platform Work Starts 2014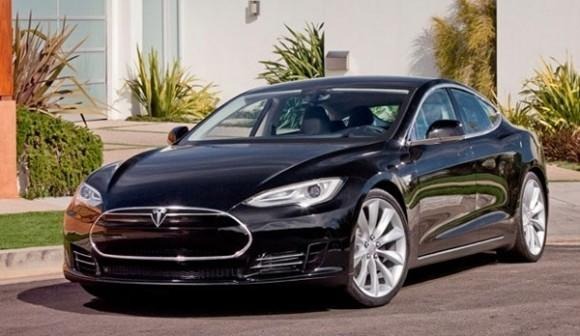 Tesla's more affordable, third-generation cars will begin development next year, the company's chief designer has confirmed, describing the upcoming BMW 3-Series rival as "more expressive" than the award-winning Model S. Former VW, Mazda, and GM designer Franz von Holzhausen was playing Tesla's cards close to his chest when he spoke to Gigaom this week, saying the unnamed new car – known in some quarters by its "BlueStar" codename – would be "as cool as anything we've done today and better."
Interestingly, von Holzhausen also described the new car as "couture", though failed to explain exactly what he meant by the use of the fashion term. One possibility is that the design could be more outlandish than the existing Model S and the Roadster before it, much in the manner of couture clothing generally being an opportunity for designers to show off their more extreme talents.
However, given Tesla has also said that it expects the more affordable model – which has been tipped to land at around $30-35k, challenging not only cars like BMW's entry-level sedan and Audi's A4, but arguably more mainstream vehicles like Volkswagen's Jetta – to broaden its appeal to the mass market more than the premium Model S can, a perhaps more likely interpretation is some sort of modularity flexibility permitted by the new platform.
Tesla's existing architecture is used on the Model S and the upcoming Model X SUV/crossover, with the two sharing roughly 60-percent of their parts. However, PCMag reports, von Holzhausen pointed out that a primary goal of the third-gen platform was to lower the potential cost of future models. The couture reference, then, might be in how Tesla could create a wide range of ostensibly very different models – such as the teased Tesla truck idea – more affordably using a common platform underneath.
Development of that brand new platform won't start until 2014, with Telsa reworking the underlying structure from the ground-up. There's no shortage of savings to be made if the core architecture is done right, too; Nissan and Renault expect to cut their spending by as much as 40-percent with their new common platform, and while their output is considerably larger than that of Tesla, the EV specialist is already supplying fellow OEMs with some core parts, such as Toyota and the drivetrain of the RAV4 EV.
While Tesla's current focus is on the Model X, deliveries of which are expected sometime in 2014, that hasn't stopped rumors about the more affordable follow-up. Tipped to launch as the Model E, the car could have a Chevy Volt-rivaling 200 mile range, Elon Musk teased, though of course it would presumably also be able to tap into the company's growing Supercharger network of charging points.