T-Mobile USA demands FCC rein in spectrum auction rivals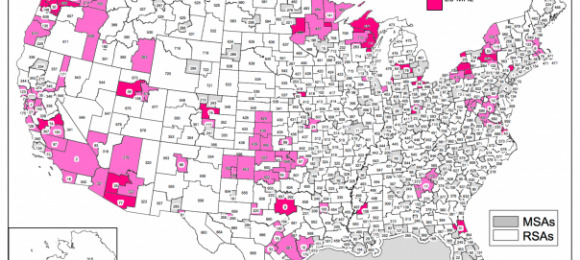 T-Mobile USA has come out swinging in its hunt for spectrum, preemptively challenging the FCC and the US Congress over potential spectrum auction rules that might see the carrier squeezed out by its bigger rivals. "Legislation pending in Congress would effectively preclude the FCC from considering existing spectrum holdings in determining the qualifications for participation in auctions" Kathleen Ham, VP of federal regulatory affairs at the carrier said this week, something she believes would end up limiting bidders to just the big names like AT&T and Verizon.
"Eliminating the FCC's authority to establish competitive rules, just as Congress is poised to authorize significant new auctions, could discourage participation by bidders other than the largest carriers, ironically driving down auction revenues and potentially undermining the very economic development Congress hopes to gain through its legislation" Kathleen Ham, VP of Federal Regulatory Affairs, T-Mobile USA
T-Mobile's need for spectrum has been exacerbated after the collapse of the AT&T acquisition. The carrier will receive a "record high break-up fee" from AT&T, including $3bn in cash and "a large package" of AT&T's AWS spectrum (plus mandatory roaming agreements), but experts say that's still not enough to make it competitive today.
In fact, it's estimated that T-Mobile USA will need to spend around $9bn in order to bring its network up to scratch, and it's presumably this which has motivated the carrier into speaking out over the FCC's involvement in upcoming auctions. "The FCC has the experience and expertise to ensure that each auction is structured to promote robust competition, both in bidding and service provision," Ham concludes, "and results in the most efficient and effective use of the spectrum."
Maps were released earlier this week showing exactly where T-Mobile will gain coverage from AT&T's spectrum handover. The exchange is believed to be worth around $bn.