T-Mobile USA faces $9bn bill to bring network up to scratch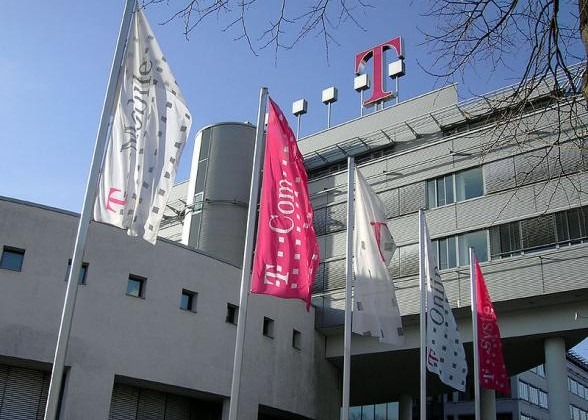 T-Mobile USA may take away a "record high break-up fee" from AT&T's failed takeover bid, but the carrier still faces a roughly $9bn spend if it wants to compete in the US market. Despite receiving a chunk of AT&T's spectrum covering 50m people, analysts warn that owner Deutsche Telecom will have to spend three times the $3bn fee from Ma Bell on improving the network and acquiring further spectrum. That will likely mean dreary prospects for investors, Businessweek reports, facing reduced dividends after next year.
The $9bn figure has come from RBC Capital Markets analyst Jonathan Atkin, but carrier CEO Rene Obermann has refused to countenance shareholder payout cuts for 2012. Investors will get an annual dividend of at least €0.70, he confirmed this week, while Deutsche Telekom has reiterated its intention to buy back €1.2bn in shares over the next three years.
"Achieving growth is very, very difficult, that's why the shares need another attractor ...  achieving growth is very, very difficult, that's why the shares need another attractor" Rene Obermann, CEO, Deutsche Telekom
That pressure to keep investors happy means customers may end up suffering. T-Mobile USA has to share Deutsche Telekom's attentions with the company's businesses in Germany and other European countries, meaning that $9bn injection to keep its 3G/4G service in line with carrier rivals may prove tough to scrape together.
As for AT&T, some analysts believe it "should be fine strategically" but, Baird analyst William Power suggests, " it begs the question what might be next for it." Contrary to the FCC and Justice Departments concerns that AT&T buying T-Mobile USA would have been bad for competition, analysts reckon the opposite is true.
"Without the combination, we think the wireless industry will be further weakened by continued hyper-competitive activity," Nomura analyst Mike McCormack wrote to investors this week, "particularly regarding subscriber acquisition costs." Each quarter, carriers spend considerable time and effort with promotions and discounting to try to lure customers away from rivals, a pattern that has seen ARPU (Average Revenue Per Unit) drop as monthly bills are slashed.