T-Mobile USA details "record high break-up fee" from AT&T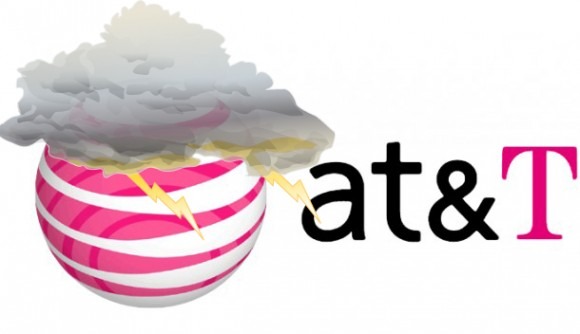 T-Mobile USA owner Deutsche Telekom has gleefully set out exactly what it can expect from AT&T as its break-up fee, after the collapse of the acquisition deal this week. AT&T was originally to pay $39bn for T-Mobile USA; now, with regulators frowning on the deal, the carrier will be forced to cough up what Deutsche Telekom describes as a "record high break-up fee" of $3bn in cash and "a large package" of AT&T's AWS spectrum. A long-term US-wide UMTS roaming agreement is also mandatory.
"This is one of the highest payments ever agreed between two companies for the termination of a purchase agreement" Deutsche Telekom said in a statement about the break-up fee. While the cash will be welcome in the company's bank account, it's the AWS spectrum AT&T is forced to hand over that could really be the prize: a package consisting of spectrum in 128 Cellular Market Areas (CMAs), including 12 of the top 20 markets.
"Both companies are in agreement that the broad opposition by the U.S. Department of Justice (DoJ) and the U.S. telecommunications regulator (FCC) is making it increasingly unlikely that the transaction will close. Both companies are of the opinion that important arguments in support of the transaction have been ignored, such as the significant improvement in high-speed mobile network coverage for the U.S. market, as well as the positive employment effects. In addition there was no indication that either authority would move away from it's non-supportive stance in return for concessions from the parties in terms of the scope and structure of the transaction" Deutsche Telekom
Those markets include Los Angeles, Dallas, Houston, Atlanta, Washington, Boston, San Francisco, Phoenix, San Diego, Denver, Baltimore and Seattle. Meanwhile the roaming agreements will help fill in the gaps in existing UMTS coverage, taking T-Mobile USA's served population to 280m, a 50m increase on today.
"Deutsche Telekom would like to express its gratitude to AT&T and to Randall Stephenson and his team for the positive cooperation over the past few months" the company concludes. "Our working relationship was characterized by fairness and respect at all times."
Update: T-Mobile USA has released a public letter to customers, claiming its " focus is unchanged" from before.