T-Mobile Nokia C7 Astound Review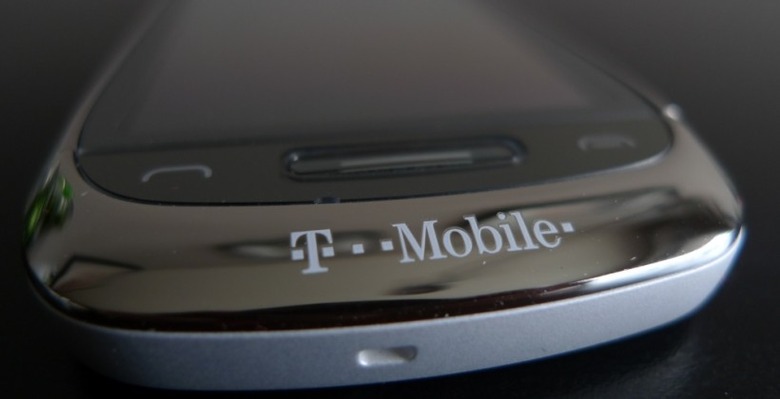 Before we go any further, I'd like to let you know that we've got not [one], but [two] hands-on experiences with this device. Check there for all the specs and tiny details your heart could desire. Below you'll find a broad approach at a review since this phone is becoming somewhat of a rarity here in the USA – one that's not a feature phone, yet not Android or iOS – such a diamond in a bucket full of diamonds, rubies, pearls, and other precious rocks!First Impressions
You've very possibly already seen my first impression of this piece of hardware in either the unboxing post or the post where I got to hold the phone at CTIA 2011. All that information said, I can nutshell the experience up in one sentence: Using the T-Mobile Nokia C7 Astound is like carrying around a silver jewelry case filled with a heroic operating system fighting for life in a cruel, cruel world. It's a harsh world this little phone is living in, one where feature phones are being punched in the face to death, and Android and iOS dominate.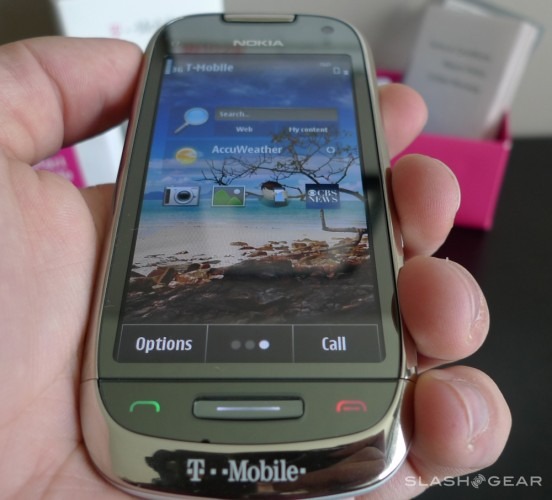 This phone is going to cost you $79.99 on a 2-year contract, right on track for a mid-range smartphone, and it just so happens to be available for purchase starting tomorrow.
After a Week
One of my favorite little Android phones is the LG Optimus T – this is T-Mobile's Optimus mid-range Android phone roughly the same size of the Nokia C7 Astound with basically the same power and screen real-estate. The screen on the Astound is taller and thinner, the whole unit fits in the hand in a much more natural way, and there's a host of physical buttons around the sides of this little ditty that only a full-keypad could match. The Astound is at least a match for the single-letter Optimus line. I can't speak on the other couple of similar Android phones on T-Mobile, that being the Motorola CLIQ 2 and DEFY, as I've literally never held them in my hand, but I'm going to go ahead and say that chances are, the Astound stands up fine.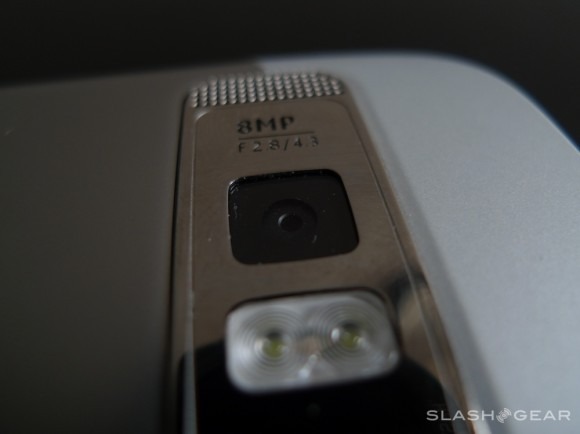 The front of this phone has a 0.3-megapixel VGA camera that's proven to be basically as bad as we've come to expect from any front-facing camera made for video chat. The back, on the other hand, has a camera that's just as nice as basically any camera on the mobile market. Believe it or not, it's a really great camera that looks pretty darn good. Not the BEST mobile-based camera in the world, (that's the HTC ThunderBolt,) but close. The only thing holding back this camera is its lack of an auto-focus. This is a big deal.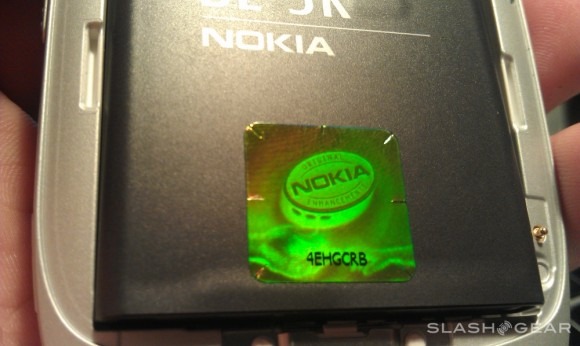 Accessing email, Facebook, and internet radio like we'd normally do is not quite as easy as working with an Android phone, as basically every account I've got for social media and updates is hooked up through Google. Am I trapped? No, but given Apple's well-known trapping in a similar manner, Nokia is going to have a tough time breaking the majority of the USA out of their ever-loving box.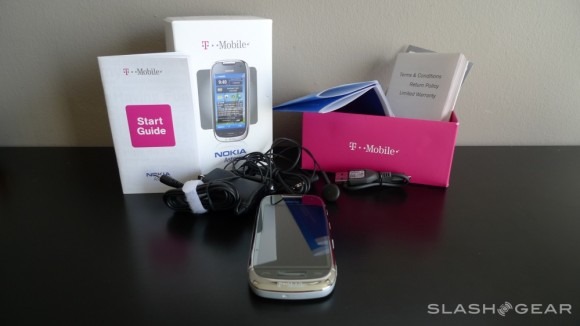 Calling works perfect, text messaging works perfect, and the keyboard is excellent (SWYPE included). Navigating back and forth through applications and menus does not come as naturally to your humble narrators fingers as does the two major competitors, but it's certainly better than BlackBerry, and Windows Phone 7 is what I'd call right on par.
Music playing is slick and smooth, there's a carousel, lists, covers, options, and most importantly, a play button. What more could you possibly want in a player of music!
Battery life is fantastic. At least 24 hours of uptime.
Wrap-Up
This phone is essentially a perfect middle ground between the two charges a day required by smartphones and the two days before a charge on a feature phone. The smartphone experience isn't quite as optimized and user-friendly as the most recent versions of iOS and Android, but feature phones aren't anywhere near the league of the C7 Astound. Here's a phone that gives you a lot of the functionality you're going to find in a Google or an Apple phone but with fabulous battery life. But it's not as simple as that.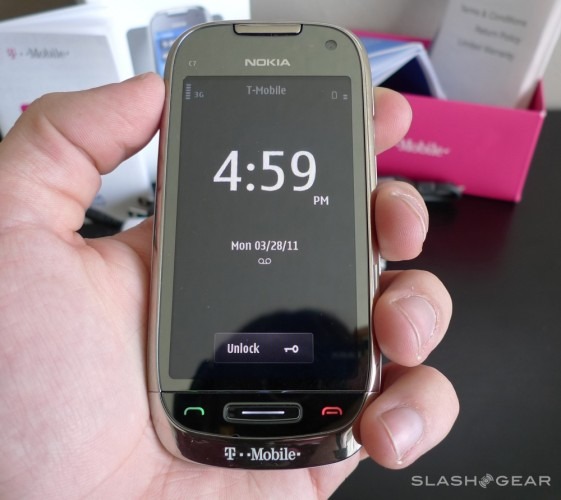 You can find this phone in several countries under the simpler C7 title, the only real difference between those and this being the connection guts and the T-Mobile branding. This phone is destined to be a lot more popular in the rest of the world than it is here in the states. But why?
Symbian and Nokia do not hold the same mindshare that Apple and Google do, mindshare that's vitally important when considering taking over the world of mobile OS. If you take the Nokia Astound and put it in a vacuum with every other phone in its price range, it'll be a contender.