Surprise! An electric Maserati Alfieri is coming in 2020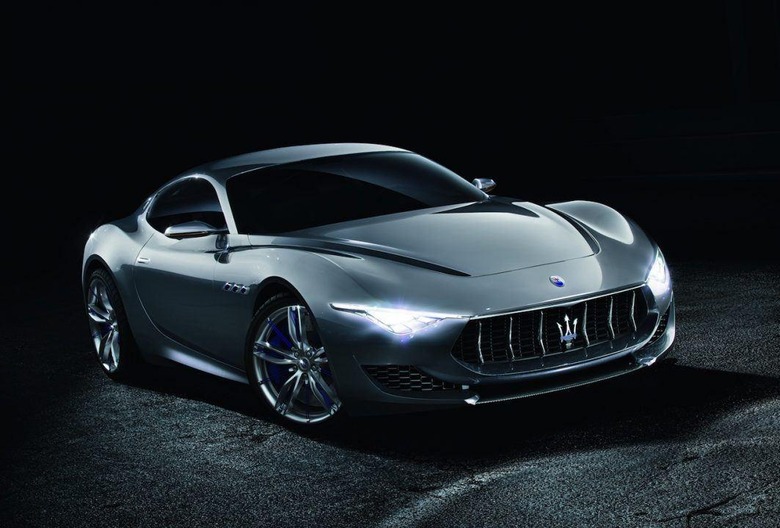 Maserati may have been slow to the electric car party, but going by its freshly-confirmed EV plans it'll make quite a splash. The company has announced that, sure enough, it intends to have an electric vehicle on the roads by 2020, and we now also know what that car will be. Turns out, Maserati has looked to its stunning Alfieri concept coupe for design inspiration.
As inspirations go, the Alfieri strikes us as a very, very good place to begin. Unveiled back in early 2014 – but still, frankly, looking fresh more than two years later – the 2+2 concept was billed as the Italian marque's preview of a future grand tourer. At the time, however, it wasn't expected to be electric.
Instead, Maserati had based it off a shortened GranTurismo MC Stradale chassis – with more than 9-inches chopped off the wheelbase – and thrown a beefy gas engine under the shapely hood. The 4.7-liter V8 the automaker had in mind was good for 460 horsepower and almost 400 lb-ft. of torque, in fact. Maserati wasn't talking specific performance numbers from the V8 and the six-speed electro-actuated transmission with a limited-slip rear differential, but we expected it to be sufficiently speedy.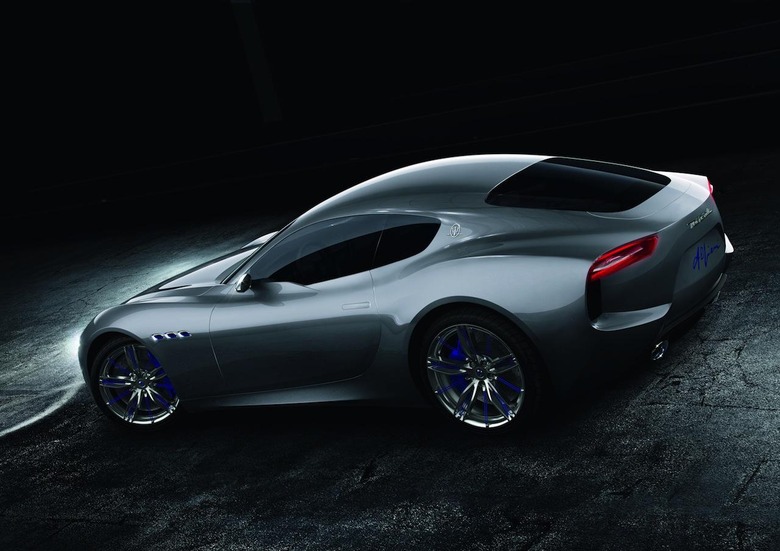 Now, though, we know the gas-guzzler is gone, with a more tree-hugging alternative dropped in its place. A V6-powered production Alfieri will lead the way in 2019, Maserati has confirmed to Autocar, bowing to the pressures of emissions testing and economy demands. Turns out, even the well-heeled buyers of high-end performance coupes expect reasonable miles per gallon, or at least the Italians suspect they do.
Arguably more interestingly, though, is the car that will follow on in the Alfieri V6's wake. That'll use an unspecified electric drivetrain, and as we've seen from recent high-performance EVs in a range of body styles, likely combine some degree of frugality with no shortage of get-up-and-go. Autocar speculates that, given the engineering hassle involved in putting an electric vehicle together, the same underlying platform will be reused with a number of future models.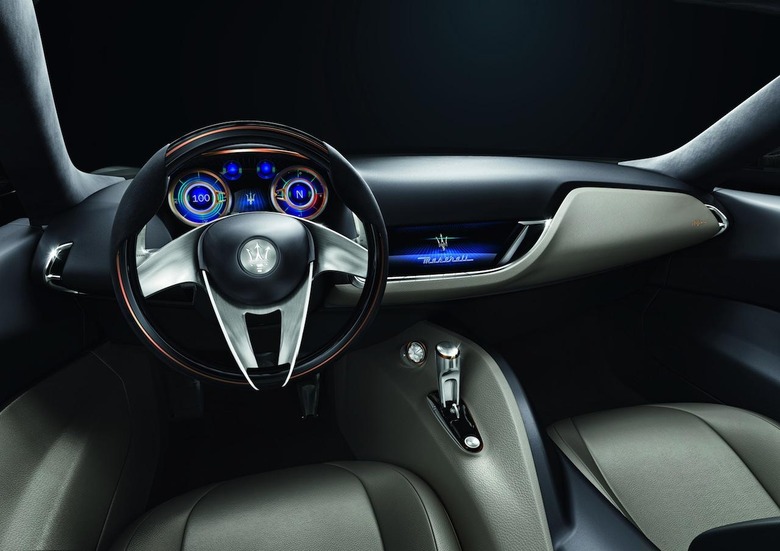 Indeed, Maserati has some big refresh plans in the pipeline. As well as confirming it had electrified intentions for 2020 recently, the company is working on replacing its GranTurismo and GranCabrio luxury coupe and convertibles. They'll arrive before 2018 is through, with a greater focus on nimble performance to better differentiate from Maserati's sporting sedans.
Of course, it's not the only company looking to crash through into the electric age over the next couple of years. Jaguar revealed its first all-EV model at the LA Auto Show earlier this month, though unlike Maserati it opted to make an electric SUV rather than a sports car. The Jaguar I-PACE will hit dealerships by 2018.
SOURCE Autocar