Maserati Alfieri concept coupe is "door to future"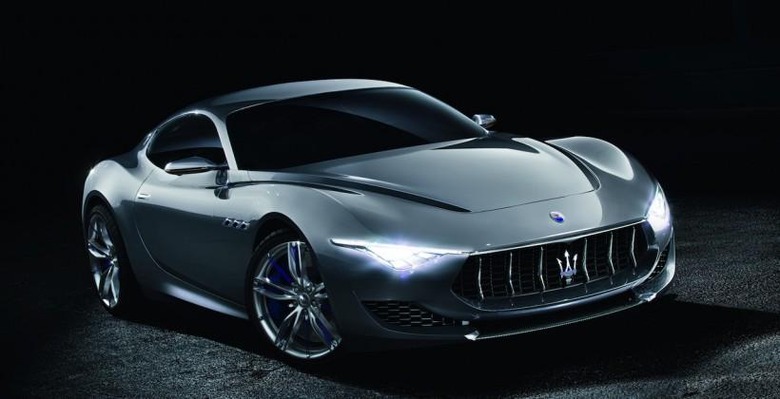 Maserati has whipped the covers off of its latest concept, a 2+2 concept coupe dubbed the Alfieri that it teases may be "a door to the future" of the company's cars. The Italian company, still riding high from its well-received Super Bowl 2013 advert for the Ghibli, revealed the Alfieri at the Geneva Motor Show, and while there are no signs of a production date any time soon, Maserati is at pains to highlight the fact that the concept is fully functional.
Under the curvaceous hood and body there's a shortened GranTurismo MC Stradale chassis, its wheelbase trimmed by 24cm, along with a 4.7-liter V8 from Maranello for 460HP and 520 Nm of torque. Power is routed through a six-speed, electro-actuated gearbox, with a limited slip rear-diff and a rigid torque tube connecting gearbox to engine.
GranTurismo MC Stradale carbon ceramic disc brakes and striking blue Brembo brake calipers are behind the 21-inch rear and 20-inch front wheels, which themselves are specially forged from a solid chunk of aluminum. Up front, the grille has two "hanging" concave sections and bi-xenon-LED lamps, while at the rear there are "candy-cane" lamps and a special exhaust system tuned for a suitably Maserati-esque growl.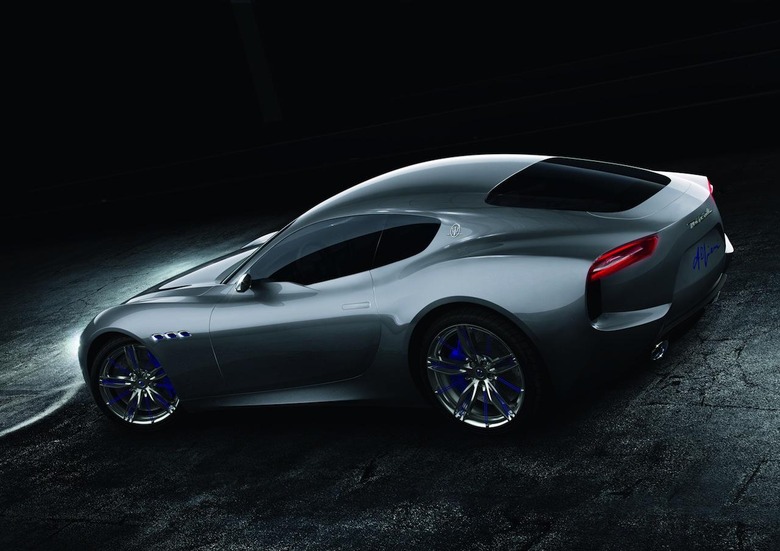 Inside, meanwhile, there's a suspended dashboard with a large center touchscreen, the few analog dials dressed with hand-finished aluminum billets that have been anodized to a copper finish. Front and rear seats also double as structural elements, while the onscreen graphics feature a fixed indicator for speed and engine speed, around which the numbers rotate instead.
The Alfieri is named after Alfieri Maserati, one of the brothers who first set up the company. "As with all concept cars, there is a strong desire to turn the Alfieri into reality" Maserati concedes. "Though not yet at the final prototype stage like tomorrow's grand touring, it has nevertheless been conceived, designed and created in an approach aimed at 100% realism."