Surface Pro has some great news (and some bad)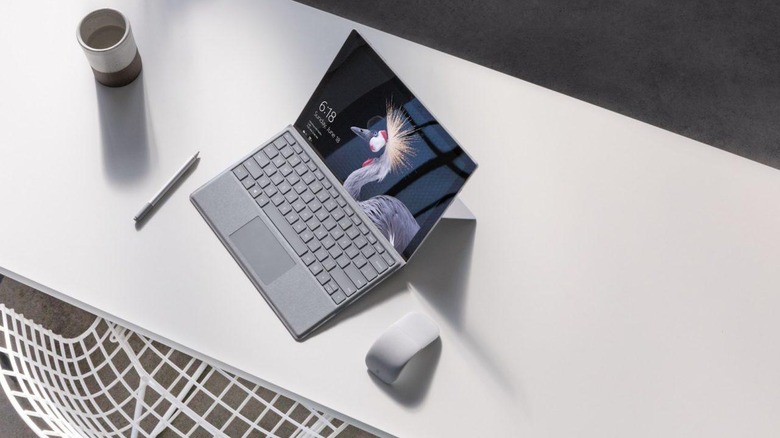 At first glance, Microsoft has knocked the new Surface Pro out of the park. Coming hot on the heels of the Surface Laptop, the tablet-that's-a-notebook (and which mustn't be called the Surface Pro 5, oh no) could've been overshadowed by its Alcantara-clad clamshell sibling. Instead, Microsoft has gone down the wishlist of existing owners and ticked all the boxes. Well, all apart from one.
The addition of 7th-generation Core processors is a welcome one. The fact that Microsoft has done so, but managed to make the Core i5 fanless is even more appreciated. What I'm most pleased to see, however, is the addition of a 4G LTE option.
Every Surface Book has WiFi and Bluetooth, of course, but later on Microsoft will add an LTE configuration. That will mean you can get online via its own 4G LTE radio, rather than hunting down a public hotspot. Microsoft hasn't talked about how much data will cost – my guess is that the Surface Pro LTE will support being added to an existing cellular plan as an add-on device, at a bare minimum – or whether it'll offer daily, weekly, or monthly subscription-free data bundles you can enable at-will. Those details will come closer to the tablet's release.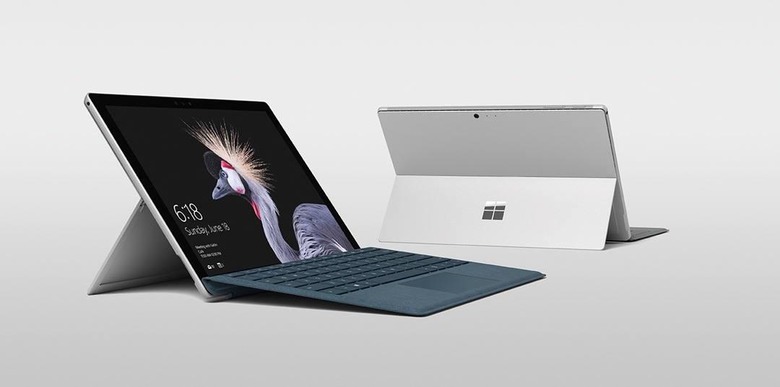 Certainly, there are workarounds to integrated LTE. Apple, which has long resisted calls to build a cellular modem into MacBooks, argues that systems like its easy tethering – that allow you to switch on your iPhone's hotspot function remotely, from the menu of your Mac – make onboard WWAN unnecessary. Samsung offers something similar with Samsung Flow, most recently on the Galaxy Book 2-in-1.
Having mobile hotspot on your smartphone is certainly useful, but I'm wary of relying too completely on that one device for my connectivity. It's all too easy to find yourself chewing rapidly through your phone's battery as it keeps other devices online. Plus, it's simply more power-efficient to have an onboard 4G modem rather than be wirelessly connecting to another one in a separate device.
Microsoft hasn't said how much native LTE support will add to the Surface Pro's price tag. Apple's iPad Pro, for instance, commands a $130 premium for its WiFi + Cellular versions. Lenovo will charge you $140 to fit an LTE radio to its ThinkPads. It's undoubtedly not an option everyone is going to select, but I suspect it's one road-warriors will embrace with open arms.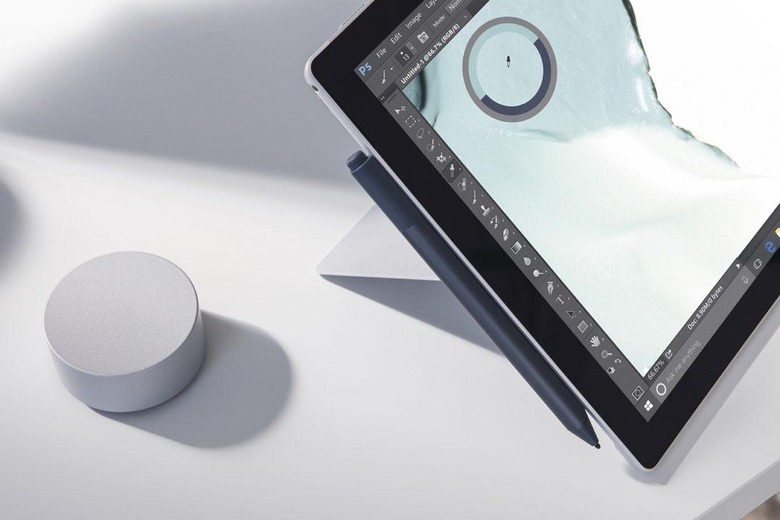 Maybe, indeed, it'll salve the ongoing frustration that Microsoft still hasn't addressed with the Surface Book and its keyboard. I don't really begrudge Microsoft the extra $99 it'll extract from those wanting the Surface Pen. That's no longer being included in the box, unlike what was the case with previous Surface Pro models.
No, what still feels awkward is Microsoft continuing to charge if you want the Type Cover keyboard. That'll set you back $129. Meanwhile, Samsung's new Galaxy Book may not be perfect, but the Windows 10 2-in-1 does at least come with both the keyboard folio and the S Pen stylus in the box at no extra charge.
Selling separately, Microsoft has previously pointed out, makes packaging easier. It allows the company to offer a range of color combinations – you can have the Surface Laptop-matching Alcantara Type Cover in Platinum, Burgundy, and Cobalt Blue – which might make bundles needlessly complex, after all. Nonetheless, it does feel like a tax on anyone who wants to use the Surface Pro as a notebook replacement.
Microsoft used to sneak around that, just, by referring to earlier Surface Pro models as tablets. This time around, however, it's calling the Surface Pro "the most versatile laptop" it has ever come up with. I don't know about you, but to me a laptop has a keyboard out of the box.
Am I expecting too much from Microsoft? Does anybody buy a Surface Pro but not get the keyboard too? Let me know what you think in the comments!