This is the New Microsoft Surface Pro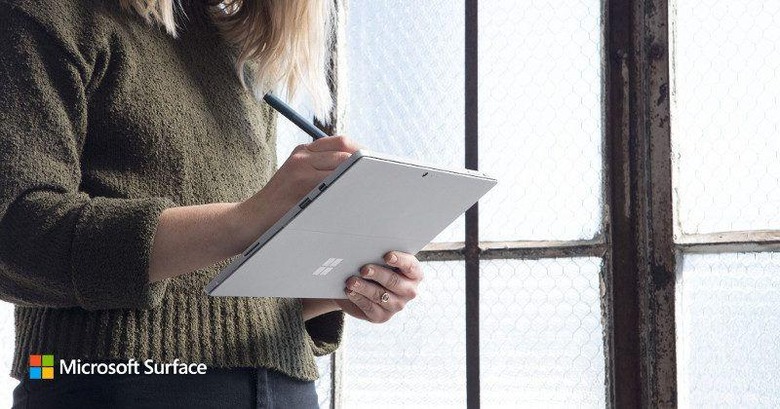 As expected, Microsoft didn't announce a new Surface Pro 2-in-1 at its Shanghai event. It, instead, announce "The New Surface Pro". No number this time, perhaps to hide the fact that this Surface Pro might not be worthy of a bump in digit. That said, with the refinements that Microsoft bestowed on this New Unnumbered Surface Pro, it still deserves to be given a deeper look, especially for those upgrading from a much older Surface Pro model.
Panos Panay, who introduced Microsoft's new Surface products, curiously used the Surface Pro 3 as his launchpad. It was arguably Microsoft's biggest success. Of course, the Surface Pro 4 took off from that same model, making the fraternity between the Surface Pro 4 and the New Surface Pro even more evident. That said, this latest model has enough differences that it might actually feel like a Surface Pro 5.
Microsoft has obviously settled on its winning design, but still managed to sneak in some subtle changes. It boasts that the New Surface Pro is its lightest ever at 770 g and the overall design is smooth and seamless. The once flat edges now have a bit of a curve to them and the vents are now almost invisible. The biggest design change, however, is the hinge. It can now fold back at a maximum of 165-degrees, mimicking the flexibility of the Surface Studio. In fact, Microsoft calls it "Studio Mode".
There are also internal changes as well. As expected, there is a jump in the processor, to a 7th gen Intel processors. Despite packing that much power, however, the New Surface Pro boasts of a fanless design. The Surface Pro 4 was only able to pull that off with a Core m3 variant, but this time even the Core i5 model ditches the active cooling. It remains to be seen how the heat-generating Core i7 will manage not to burn the device, your hand, or your lap. A new chip also makes its way inside, bringing LTE-A support to the tablet, the first in a Pro model.
No Surface Pro will be without a Surface Pen, and the equally New Surface Pen is a fitting partner to this refined 2-in-1. Panay boasted that it is the fastest digital pen on the planet. Wacom and Apple might beg to disagree. But it does have some numbers to back it up. It is now capable of 4,096 levels of pressure, more sensitivity than anyone but professionals might ever need. There is only 21 milliseconds of latency, Microsoft claims and tilt support.And with the new version of Office, you can use the Surface Pen to directly draw and scribble on documents.
In many senses, the New Surface Pro is, as expected, the Old Surface Pro 4 given a new lease on life. The 12.3-inch 2736x1824 PixelSense screen remains the same, as is the absence of USB-C. Whether those changes are enough to win, not to mention pacify, the hearts of Surface fans, we'll have to wait for the device to hit the market.
Prices start at $799.99 for a Core m3 with 4 GB of RAM and surges all the way up to $2,699.99 for a Core i7 with 16 GB RAM and 1 TB of storage. And, as Panay himself teased, the signature colors of the Surface Laptop will also be available as Surface Type Cover for $160, while a regular Type Cover is not much cheaper at $130. Pre-order starts today and ships on June 15 in 25 markets worldwide including Australia, Austria, Belgium, Canada, China, Denmark, Finland, France, Germany, Hong Kong, Ireland, Italy, Korea, Luxembourg, the Netherlands, New Zealand, Norway, Poland, Portugal, Span, Sweden, Switzerland, Taiwan, the UK and the US.