Surface Mini Snapdragon Switch Tipped As Whole Range Refreshed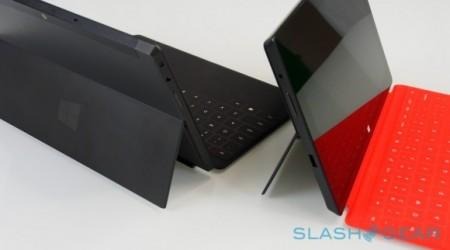 Microsoft's "Surface mini" will be one of a number of new Windows tablets revealed on May 20th, insiders claim, with the software giant said to be readying both Windows RT and full Windows 8.1 models. The new Surface RT 8.1 models will also mark a switch in architecture, it's suggested, with Qualcomm's Snapdragon said to be under the hood.
That's instead of NVIDIA's Tegra chips, Bloomberg's sources say, which have previously powered both the first and second generation of Surface RT tablets.
Exactly how many models will be unveiled in a little under two weeks time is still unclear, though from the leaks it should be a relatively comprehensive update to Microsoft's range. As well as the smaller Surface – predicted by many to be around 8-inches in screen size – there are hints of a full-sized refresh too.
Some will use Intel's processors – the current Surface Pro 2 uses a fourth-gen Core i5, for instance – it's said, presumably for Windows 8.1.
Tablet satisfaction has dwindled overall in recent months, according to research released today from J.D. Power, though the dip in contentment is said to be down to underwhelming low-cost models (often running Android) and increasingly confusing software. Microsoft made an attempt to improve Windows 8.1 – in both regular and ARM-friendly RT forms – earlier this year, though has still struggled to take market share from Apple's iPad.
We'll know more later this month, when we head to NYC to see the new Surface range get official.
SOURCE Bloomberg