Tablet glee dips: Apple and Samsung battle budget slates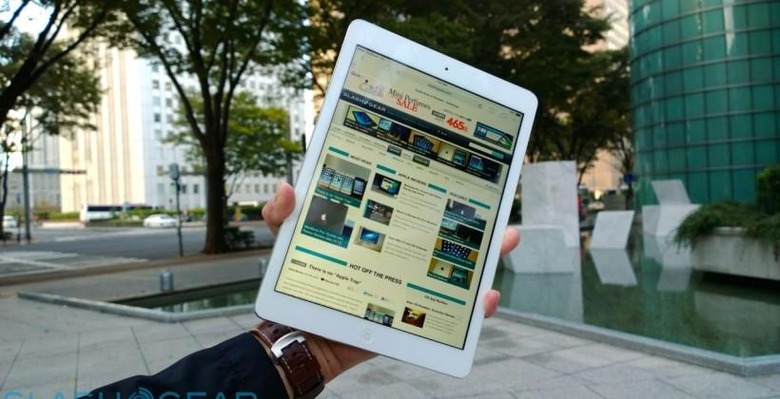 Tablet satisfaction has dropped overall, with low-cost – and underwhelming – slates souring the market despite more predictable performance from the better known brands like Apple and Samsung, new research suggests. J.D. Power's latest tablet ownership study found that, overall, satisfaction has dropped to 835 out of 1,000 in 2014, down 18 points from a year ago. That may well be a side-effect of price playing a greater role than before.
In fact, lower price is the primary reason for choosing a tablet that J.D. Power's respondents gave this year. A quarter of the 2,513 owners surveyed picked based on cost as the main reason; in 2013, that was 21-percent.
The market seems to be responding to that, too, with average prices of tablets dropping to $337 in 2014.
Unfortunately, at the same time satisfaction has dipped. Ease of use is the primary complaint, with owners unhappy with navigation and how easily tablet settings can be changed; the length of time people take to set up their tablets has increased, meanwhile, to more than an hour.
Interestingly, Amazon's tablets – which include features like Mayday, which promise to ease usability by putting owners in direct contact with a human helpdesk person – come in under the study average for satisfaction, scoring 817 points.
J.D. Power blames new, low-cost manufacturers and higher expectations among consumers for the change in satisfaction ratings, though there are still some reliable options the data suggests. Apple's iPad keeps its grip on the top spot, with 830 points, while Samsung comes in second at 822.
Perhaps unsurprisingly, Apple's tablet is only dinged for its price, a category where owners were more forgiving of Samsung. However, the iPad did better in the remaining categories, like performance, ease of operation, features, and styling and design.