Surface Dives In Microsoft's FY17 Q3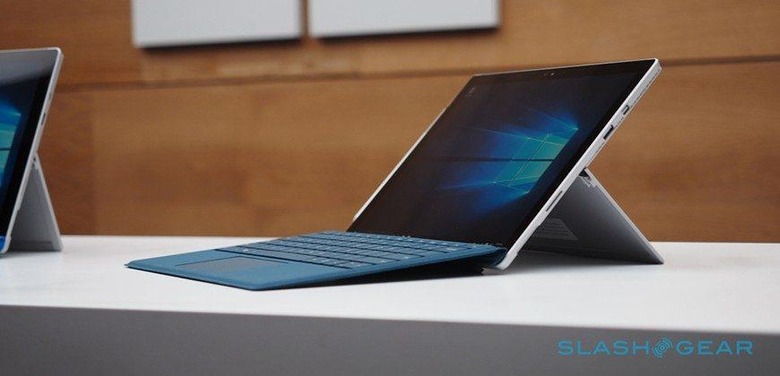 Microsoft may have had a strong FY17 Q3, but dramatically lower sales of its Surface PCs in the quarter suggest it needs new models sooner rather than later. The software giant credited the value of the cloud for its $22.1bn GAAP revenue results, with net income of $4.8bn GAAP. However, today's announcement also included some bad news from Microsoft's hardware division.
Indeed, "More Personal Computing" put in the poorest growth of the three key Microsoft divisions. "Productivity and Business Processes" rose 22-percent, with particular success from Office 365 commercial revenue, and "Intelligent Cloud" rose 11-percent, with Azure revenue alone up 93-percent in the quarter. In contrast, "More Personal Computing" decreased 7-percent.
Microsoft blamed that primarily on lower revenue from phones, an unsurprising trend given the minimal attention it has paid to Windows on smartphones in recent months. Nonetheless, it wasn't the only low point: Surface revenue was down 26-percent. That was enough to overshadow a 5-percent rise in Windows OEM revenue, and a 4-percent rise in gaming revenue.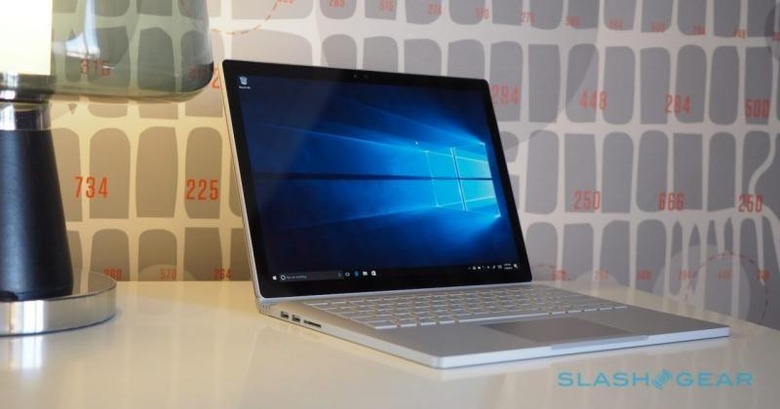 The division still brought in the most revenue of the three, at $8.8bn compared to $8.0bn from "Productivity and Business Processes" and $6.8bn from "Intelligent Cloud." Still, it's an unenviable trajectory for Surface to find itself on, though not an especially shocking one if you've been following the segment.
Microsoft has had a light touch on updating the Surface range. The Surface Pro 4 was launched back in October 2015, and has gone unchanged since then. The Surface Book, meanwhile, had a new variant late last year with the Performance Base keyboard – that upgraded the GPU, among other things – but hopes that it would add the latest connectivity like USB Type-C and Thunderbolt 3 were disappointed.
It's a sad turnaround from what was once a star in Microsoft's range. Indeed, the company claimed back in December last year that one-time Apple MacBook users were jumping ship and flocking in droves to Surface notebooks instead. At the time, Microsoft credited its trade-in schemes as well as general disappointment about the Touch Bar touchscreen Apple added to its latest MacBook Pro for motivating platform switchers.
Unclear is whether Microsoft's delay in upgrading is tactical or merely poor planning. There have been rumors of a Surface Book 2, and indeed a Surface Pro 5, though it's not known when exactly they'll appear. With BUILD 2017, Microsoft's annual developer event, just a matter of weeks away, the time seems ripe to give the Surface range as a whole the reboot it apparently needs.