Surface Pro 4 Review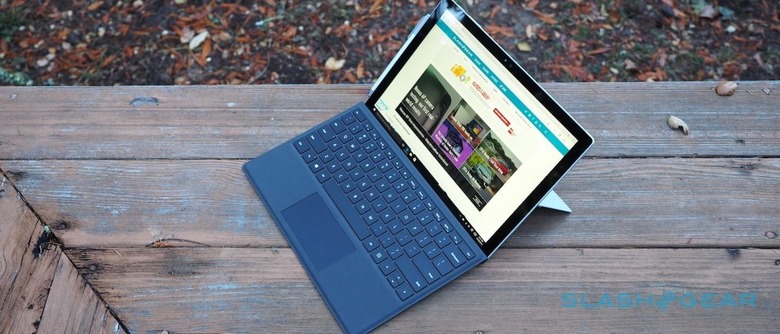 It's probably fair to describe the Surface Pro 4 as an evolutionary update over its predecessor. That's not to say the improvements, collectively, aren't impressive: more of the same, or similar, is no bad thing when you're talking about a tablet that in its several generations has built a loyal following.
This time around, Microsoft delivers the always-pleasing combination of more functionality with less space. The screen is slightly larger, at 12.3-inches versus the 12-inches of the Surface Pro 3, but more noticeable is the reduction in weight and thickness.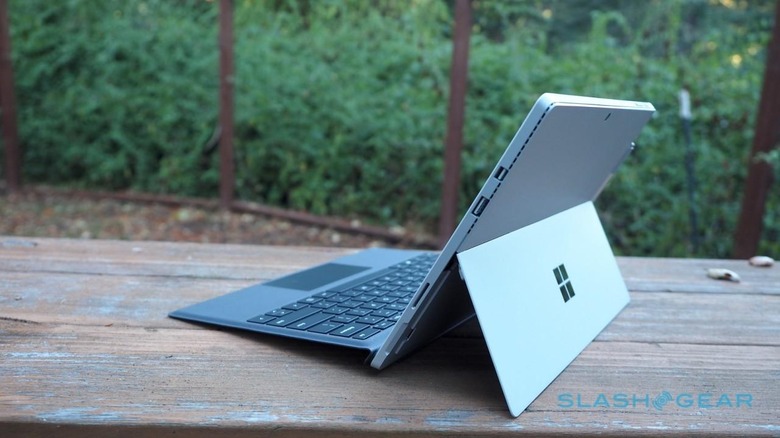 More than half a centimeter has been pared off, cutting the Surface Pro 4 to 8.4mm thick rather than the 9.1mm of before, and it's lighter too. The Core m3 model is the most waif-like of the new line-up, at a mere 1.69 pounds, while the Core i5 and i7 versions tip the scales at 1.73 pounds apiece, still less than the 1.76 pounds of the old tablet.
You notice that trimming in just how easily you can hold the Pro 4 for extended periods, though of course there's Microsoft's well-esteemed multi angle kickstand to prop it up on a table-top or lap.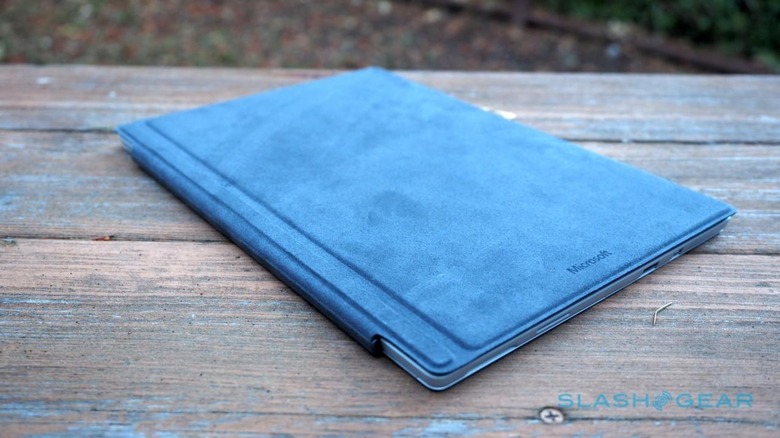 The Surface Type Keyboard has been redesigned, too. It still relies on the dog-leg double hinge with two sets of magnets to reduce potential twisting when you've got it on your lap, but now the keys themselves are better spaced and they have more travel.
The trackpad is glass, and 40-percent larger than on the old Type Cover. It supports five-finger multitouch too. In a minor annoyance it has a fairly loud click, but generally I'm a big fan of how smooth and responsive it is.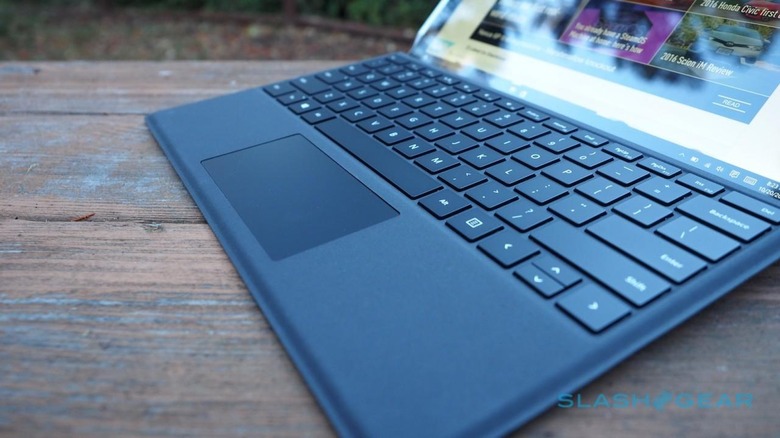 No, you're not going to mistake the Type Cover for a true laptop keyboard – if that's what you're looking for then please, step this way, because Microsoft would love to introduce you to the Surface Book – but I've been surprised at just how good it is to type on now. There's still some bounce under your fingertips, but I'd be less frustrated at coughing up the $130 Microsoft still asks for it as an accessory.
Later on, you'll be able to pay even more – $150, in fact – for a version with a fingerprint scanner. Unfortunately that wasn't available for me to review, and it's worth noting that only those in the US will get it.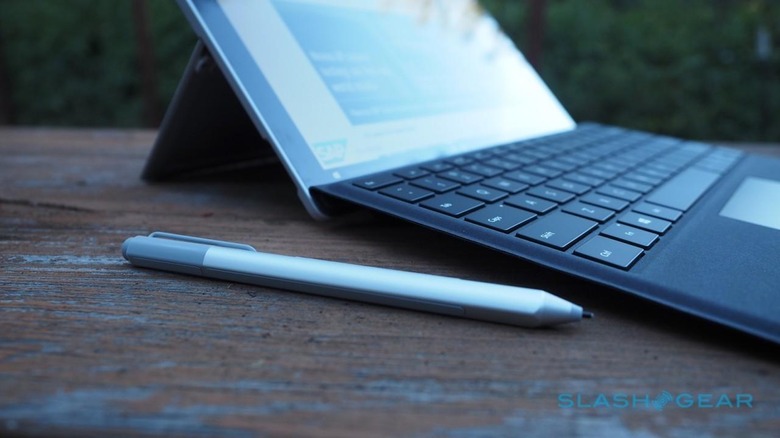 What everyone gets is the redesigned Surface Pen. That clings magnetically to the side of the tablet rather than slotting into the fabric loop of the Pro 3, which initially I was pleased to see as it seems a lot more elegant a solution.
In practice, though, I've had a few occasions where the pen ha been knocked off its perch in my bag, and I've had to go hunting for it amid the receipts and loose thumbdrives lurking at the bottom.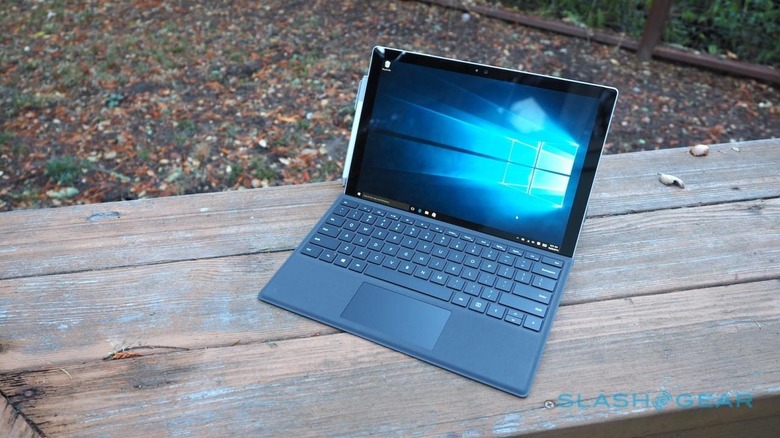 It's worth chasing down, because it's been improved in a number of ways over the old pen. For a start it'll recognize more levels of pressure – now 1,024 – for more lifelike digital inking, and you can now switch out the tips to give the feel of different real-world styluses.
How often people will actually do that is questionable, but I found the default tip provided a good balance of friction and slickness for handwriting and my awful excuses at sketching.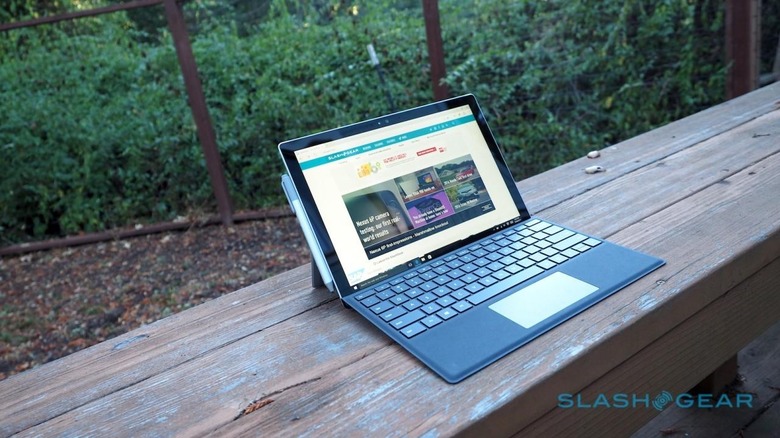 On the top, the button is now also an eraser – flip the stylus over and rub out your mistakes – while also acting as a shortcut trigger. Click it once and OneNote opens up with a blank note ready; double-click it, and you get a screenshot first that's pasted into OneNote for annotation.
Clicking and holding the button summons Cortana, the virtual assistant first offered on Windows Phone and now part of Windows 10. Clever stuff, but I do wish you could remap the clicks to other apps if you're not a devotee of OneNote.
The pen connects via Bluetooth 4.0LE, suitably power-sipping so that a single AAAA battery should last for a year of use according to Microsoft. Unfortunately there's no microphone built in, so even though the range is enough to rouse Cortana from across a wide room, you'll have to shout if you want her to hear you.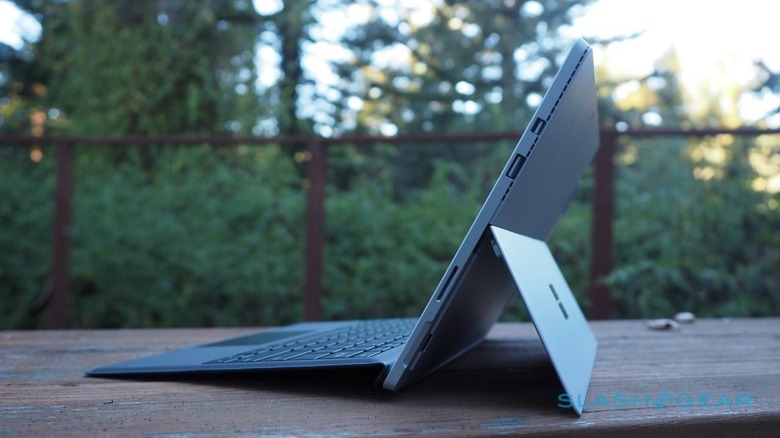 Microsoft has three tiers of Surface Pro 4, with the most affordable being the Core m3 starting at $899, a Core i5 from $1,299, and finally a Core i7 from $1,599. All use SSDs, ranging from 128GB to 1TB, and offer a choice of 4GB to 16GB of memory.
Intel's Core m3 – even in latest Skylake form – might be lacking in power for more than the usual bevy of desktop apps along with media consumption; you get Intel HD graphics 515, too. Step up to the Core i5, like the review unit Microsoft provided me with, and the GPU improve to Intel HD 520. Only the Core i7 version gets Intel Iris graphics.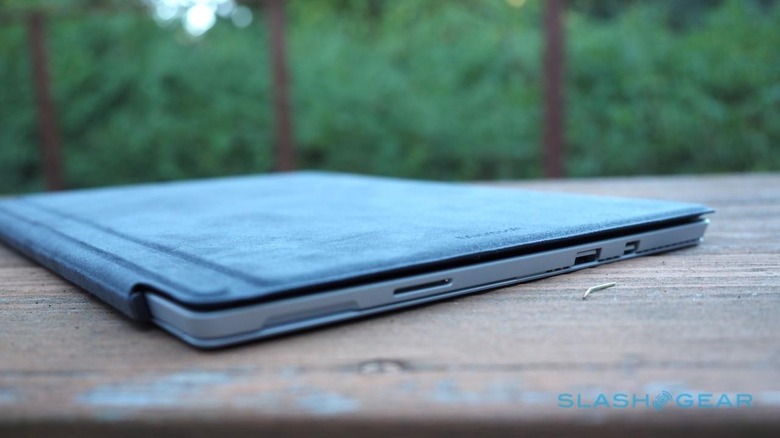 I ran Geekbench, a test of processor and memory performance, and the Surface Pro 4 scored 3,176 in the single-core benchmark and 6,749 in the multi-core. In contrast, last year's Core i5 Surface Pro 3 scored 2,900 and 5,608 in the same tests, respectively.
After that, I turned to 3DMark Pro, a graphics test. Without a discrete GPU like the NVIDIA chip in the Surface Book, my expectations weren't dramatic; in fact, the Surface Pro 4 scored 851 in the toughest Fire Strike benchmark, and 3,582 in the more mainstream Sky Diver test. It's worth noting that those figures outperform the Core i5 Surface Book, albeit the model with onboard Intel graphics alone.
In practice, I had no issues with apps loading swiftly, the tablet resuming from standby in split-seconds, and multitasking between apps.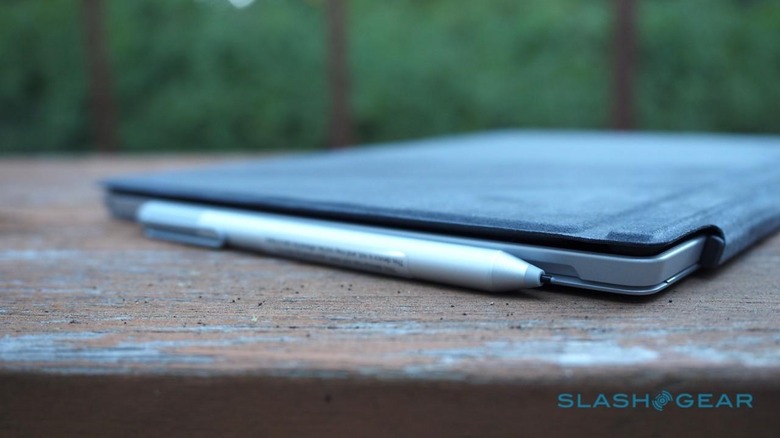 WiFi a/b/g/n/ac is standard across the board, along with Bluetooth 4.0. Ports include a full-sized USB 3.0, Mini DisplayPort – I'd have preferred HDMI, but that's just me – a headset jack, and microSD reader. I'll have to agree to disagree with Microsoft's decision that the market isn't quite ready for USB-C (someone clearly needs to tell the Lumia team that, as the 950 has it)
The front camera is 5-megapixels now, while the rear gets 8-megapixels and autofocus; I'd rather you weren't a tablet photographer, but it's handy for snapping legible images of documents and business cards as an impromptu scanner.
Disappointingly, Microsoft still refuses to bake in LTE or GPS. I'll drown my sadness in the excellent PixelSense display. Its 2736 x 1824 resolution – for 267 ppi pixel density – is only part of the Surface Pro 4's story: what makes a difference is also how close that LCD panel is to your fingertips, thanks to a ridiculously thin optical stack topped with a protective sheet of Gorilla Glass 4.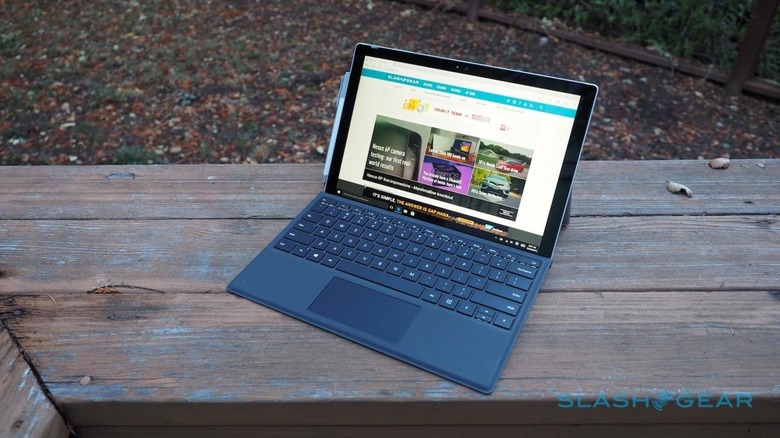 It's a stunning panel. Text is crisp and colors vivid, and I'm a fan of the 3:2 aspect ratio that doesn't look ridiculous in either portrait or landscape orientation.
Then there's battery life. Microsoft is promising up to nine hours of use, though that's based on video playback. Taking advantage of the more potent graphics chips or doing anything more CPU intensive is obviously going to reduce that further.
With mixed use of browsing, emailing, some YouTube videos, and some handwritten notes and sketching, I saw around seven hours before I needed to reach for the magnetic charger.
Wrap-Up
NOW READ: Surface Book Review
The OEMs might not like it, but Microsoft is probably responsible for the best Windows hardware out there today. Considered design, attention to detail, and an eagerness to look beyond off-the-shelf components add up to a tablet with charm as well as substance.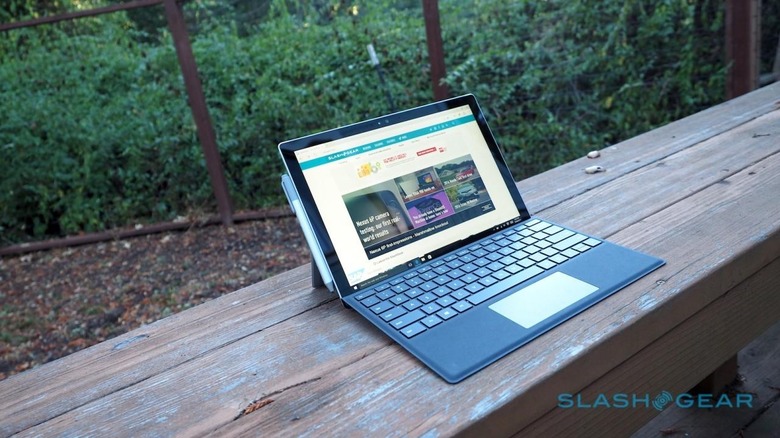 Should existing Surface Pro 3 owners upgrade? My gut feeling is no, with the exception of the new Type Cover. That, usefully, is backward compatible with the older tablet.
If you're looking for a tablet that's also a PC, something that's portable and yet runs all the full Windows apps you might demand, then the Surface Pro 4 refiners what made its predecessors so impressive. As well as ticking the core boxes of display, portability, and functionality, it does so with style.