Microsoft Surface Book 2, Surface Pro 5 Might Skip April Event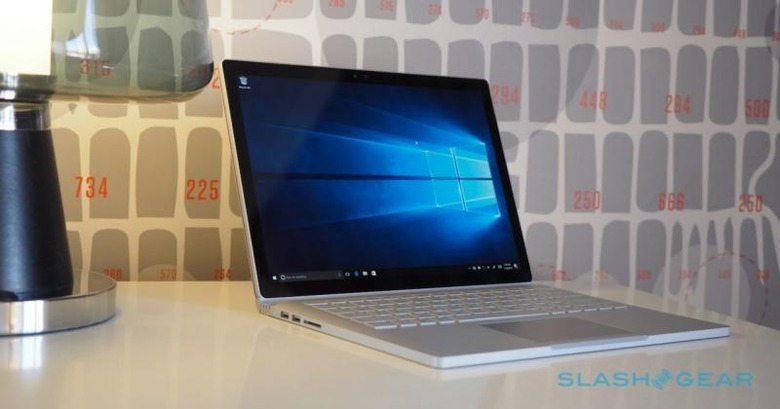 Forget the Surface Phone, there might not even be a new Surface Book or Surface Pro. At least not in Microsoft's Spring event next month. Given what the Surface Book 2 is rumored to be, which is quite different from its predecessor, there might be no tears shed. Microsoft does have a new Surface device prepared, however, though what exactly that will be is still anyone's guess.
The Surface Book and the Surface Pro 4, which both launched at the same time, is over a year old. In the fast-paced, high turnover age of devices today, that's already way too old. Since Microsoft announced the Surface Studio late last year instead, there was a bit of hope that it would announce new tablets at its Spring hardware event next month. Emphasis on "was".
Sources are supposedly silent on both the Surface Book 2 and the Surface Pro 5. Or to be more specific, sources are saying that the Surface Book 2 is not yet ready for Spring. But Microsoft is also expected to announce new devices that will showcase the upcoming major update to Windows 10, a.k.a. the Creators Update. The Surface Studio, which is as creator-oriented as you can get, is already out of the question. So what else could it be?
It could, instead, be some sort of "cloud book". Microsoft is expected to also announce its locked down Windows 10 Cloud Edition, which is believed to be Redmon's answer to Google's Chrome OS. And what better way to mark that with some Chromebook-like devices. Windows 10 Cloud, despite the name, is more about restricting access to what can be installed on devices. Only those apps on the Windows Store can be installed, though "desktop" UWP apps are definitely possible.
If that is the case, the clamshell-type computing device believed to be the Surface Book 2 might actually be these Windows 10 Cloud devices. Alternatively, Microsoft could be repurposing the Surface Book name for that class of devices. Either way, if you were expecting some new Windows 10 tablet next month, better brace yourself for disappointment.
VIA: ZDNet