Microsoft Surface Book 2 Might Just Be A Regular Notebook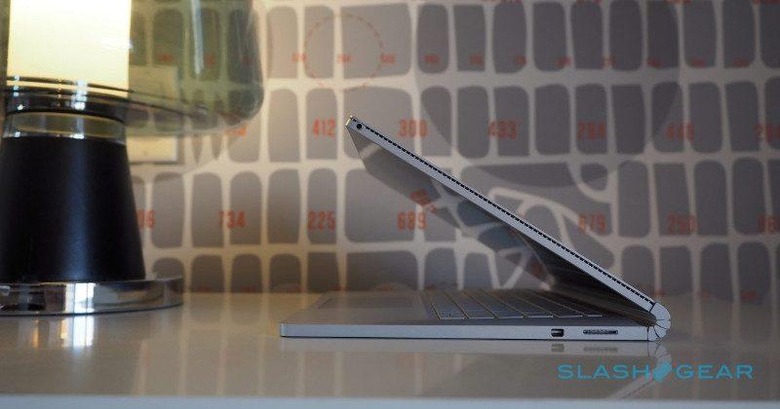 If you were planning on someday trading in your Surface Book for its successor, better hang on to that 2-in-1 computer. It might become a piece of history now. Although the quirky notebook has its fair share of critics, the Microsoft Surface Book was still generally received with thumbs up. It, however, didn't exactly sell as well because of its high price tag. And so Microsoft will supposedly cut down costs with the Surface Book 2 and it does so by cutting out the device's most distinctive feature.
To be fair, the Surface Book is marketed as a laptop primarily. That it is a 2-in-1 detachable is, perhaps, more a by-product of being part of the "Surface" brand which, back then, was mostly associated with tablets. That, however, may have backfired as consumers supposedly had problems differentiating and choosing between the Surface Pro 4 tablet and the Surface Book laptop.
With Microsoft's expansion of the Surface brand to go beyond that tablet lineage, as seen in the Surface Studio all-in-one PC, the company is free to really make the Surface Book a truer laptop. By embracing a non-detachable clamshell form, Microsoft will be able to cut down on bill costs and offer the Surface Book 2 at a much lower starting price than the first one. But in doing so, it is also throwing out one other much-talked about feature.
The Surface Book was no regular 2-in-1. While it has all the computing power it needs on the display half, the keyboard half also housed a mobile NVIDIA graphics chip that boosted the laptop's graphics capability, giving it a slight edge in gaming and multimedia processing over other ultraportable notebooks. That "hot swapping" of GPUs is rare in the notebook category, unless you consider those bulky graphics amplifiers.
That said, that same feature was, at first, buggy and unstable, which Microsoft eventually improved via patches. Many of those who reviewed the Surface Book pointed out how it was a first gen device that needed, and deserved, a successor. Sadly, it seems that won't be the case anymore.
SOURCE: DigiTimes