Surface AIO trio tipped as Surface Book 2 hinge said squeezed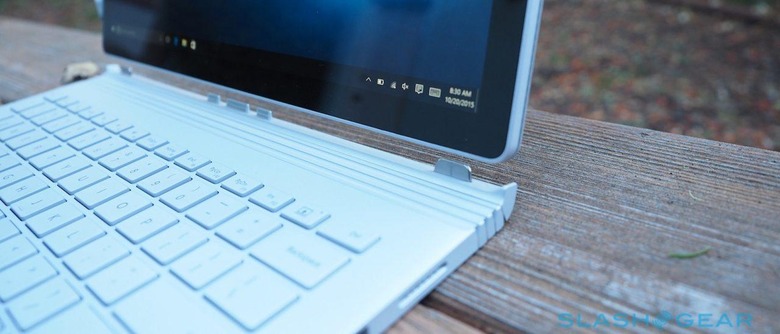 Microsoft is testing a trio of Surface All-in-One desktops as well as a new Surface Book design that could address the original notebook's most controversial feature, according to the latest leaks. Chatter of a Surface AIO broke back in July, with rumors of a new, large-screen PC developed by Microsoft's in-house team and intended for the living room.
In fact, Windows Central reports, there are three such models currently being tested within Microsoft's labs, though leave your wallet or purse in your pocket or bag for the moment.
Three sizes are on the bench, sources say, starting out with a 21-inch, Full HD model, then rising through 24-inch and finally 27-inch versions, each running at 4K resolution. It's unclear whether Microsoft's plan is to release all three, its favorite single model after completing tests, or opt to stick with mobile form factors instead.
The latter seems unlikely, given Apple's continued presence in the All-in-One space. The iMac, last updated with a 5K display in 2015, has arguably cornered the segment for combining screen quality and overall style, something Windows-powered AIOs have struggled to compete with.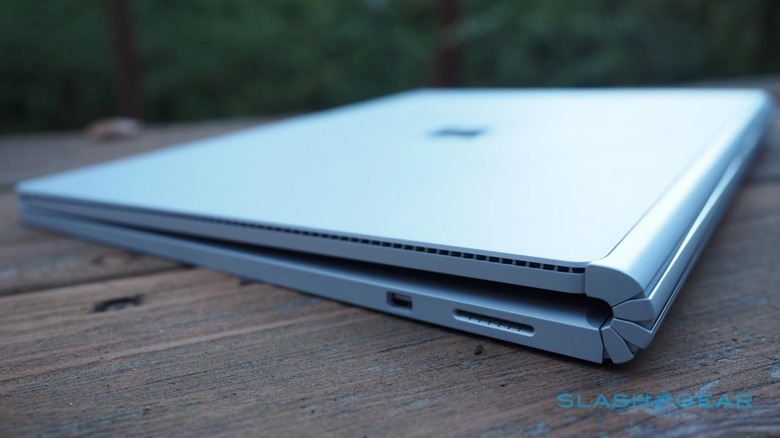 Meanwhile, the Surface team is also said to be addressing one of the big complaints about the original Surface Book: the gap its distinctive "fulcrum hinge" leaves when the hybrid notebook is closed.
Microsoft fitted a clever tablet-detach mechanism into the hinge, but some owners were more concerned about its potential for trapping fluff and spare pens in their bag. According to insiders, a new Surface Book 2 design which somehow does away with the gap is in the pipeline, leaving keyboard and touchscreen flush instead.
The changes aren't just aesthetic, mind, with a new processor expected – possibly Intel's Kaby Lake, though that's not confirmed. Reports earlier this year said much the same thing, including suggestions of USB-C support along with an upgrade for the existing 3000 x 2000 display to 4K resolution instead.
That would make the Surface Book even more competitive with the widely-rumored 2016 MacBook Pro refresh, tipped to be Apple's most comprehensive update to the notebook in years, and include a touchscreen OLED function key strip that can dynamically change its shortcuts depending on the current app.
Previous leaks have indicated the new Surface Book could arrive as soon as this fall, though expectations around the Surface AIOs are more nebulous.
SOURCE Windows Central