Surface Book 2 to have USB-C port, 4K screen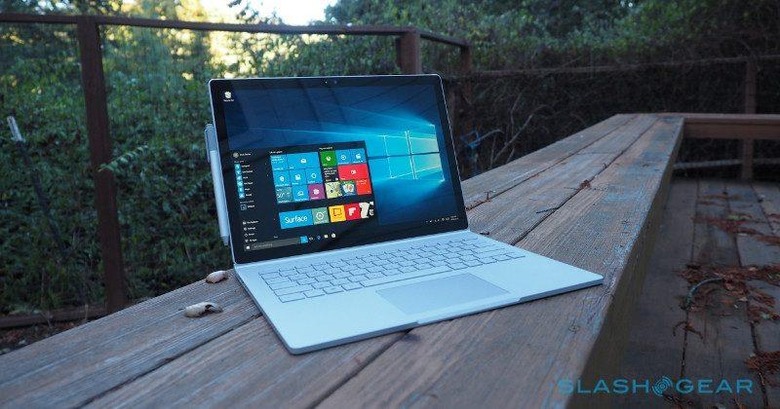 If you have been waiting for the next iteration of the Surface Book before sinking your teeth into Microsoft's first laptop, then your patience might be paying off. Or not. The Surface Book is undoubtedly an impressive piece of tech but it was still rough around the edges and suffered first gen problems. A new generation of Surface Books is expected for the second half of this year which could address many of those pain points. But the addition of a USB-C port and an upgrade to a 4K resolution screen might not exactly be what others would consider a significant improvement.
USB-C would definitely up the game a bit. The latest USB standard does promise faster data transfers, more power, and more flexibility. Adoption of USB-C, however, while quick, was marred by shoddy cables as well as the exclusivity of the port. The MacBook, for example, had only one USB Type-C port and nothing else. Microsoft hasn't shown any inclination towards exclusively using a USB-C port and only a USB-C port. In fact, its choice to go with full sized USB ports, in the face of dominantly micro USB devices, has been largely lauded. Even if it meant that Surface tablets could never be as thin as, say, an iPad.
There is also talk of the screen sporting 4K resolutions. Honestly, it's not a huge jump to make. The Surface Book already sported an odd 3000x2000 resolution, well beyond 2K. So it's mostly a question of what strange resolution Microsoft will be using now. That said, the company could have used the resources to perfect the existing displays instead, especially when it came to hotswapping the graphics cards.
What would be a substantial upgrade would be the processors. Of course, there would be new Intel Core i5 and i7 processors, from the Kaby Lake series, and Microsoft might be timing the launch of the Surface Book 2 to match Intel's schedule for those processors. Although using the same 14 nm process as Skylake, Kaby Lake is naturally expected to outperform its predecessor, which might still be the main processors in Apple's next batch of MacBook Pros.
Competing with the MacBook Pro is, after all, one of the main features of the original Surface Book. As such, Microsoft might also be eying a launch date close to June, as Apple is expected to reveal its 2016 MacBook Pro at WWDC that month.
VIA: The Next Rex