2015 27-Inch iMac With Retina 5K Display Review: Maxed-Out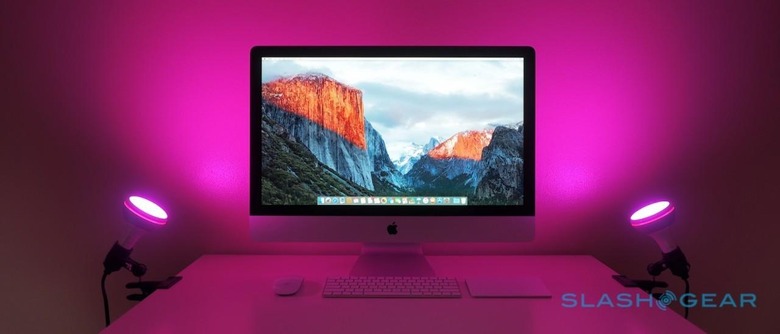 Some doubted an all-in-one could deliver what a professional needed, but the 2015 iMac with Retina 5K display is looking to not only disprove that but squash such suspicions completely. Updated this year with Intel's newest "Skylake" sixth-generation processors and a brand new Retina resolution screen, Apple's newest iMac promises not only to be faster than ever before, but the very best way to display your work.
While the raw specs of the 2015 iMac's Retina display might be broadly the same as the last model – the same 5120 x 2880 resolution, for instance – it's actually brand new. Apple has switched backlighting LEDs, among other things, and in the process boosted the color gamut by 25-percent over the previous generation.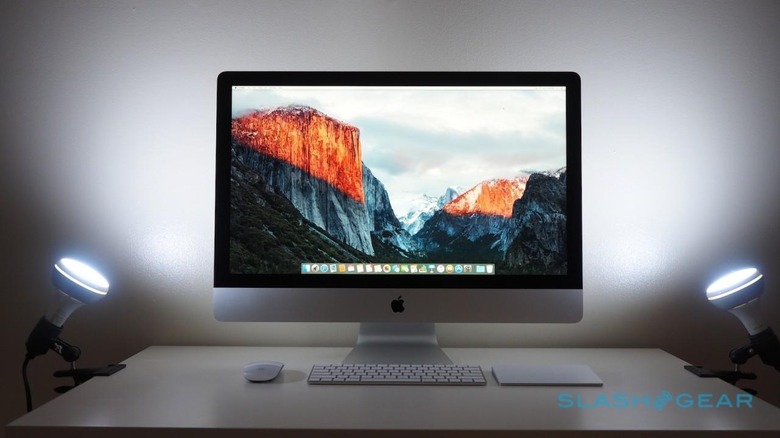 In fact, it's had to turn to a different way of measuring color to express that: P3. You might not be as familiar with that as sRGB, but all you really need to know is that it's the standard which the latest high-end cameras and video cameras support, expressing how well they capture some of the colors our displays traditionally struggle to show.
Side by side with the Retina display on an older iMac, for instance, golds and yellows were more clearly differentiated and richer, while intense reds don't skew so quickly to over-saturation but look more natural instead. Sometimes it takes seeing old versus new before your eyes realize the shortcomings: in skin tones, for instance.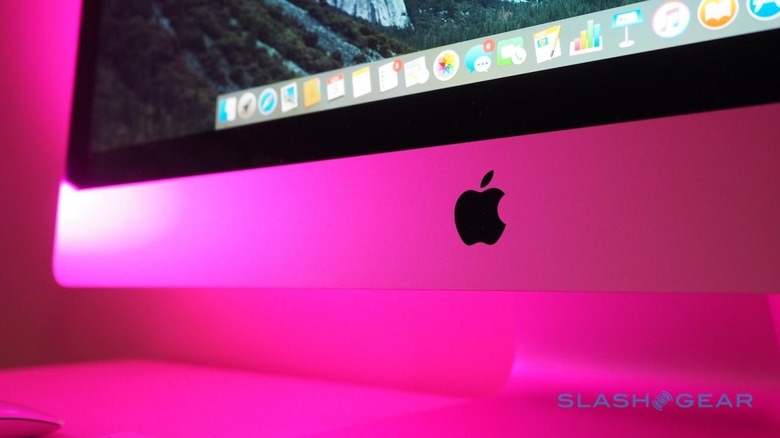 It's a stupendous panel, even if most people won't necessarily appreciate the specifics of Apple's more stringent color matching. Certainly, if you're a digital artist, editing photos or video, then the more accurate panel could help you unlock extra details from your graphics, but the rest of us simply get richer colors and much better contrast.
The other significant change for 2015 is in the guts of the iMac, its processor and graphics card. With 32GB of 1866 MHz DDR3 memory, an Intel Core i7-6700K "Skylake" processor with four cores each running at 4GHz, and AMD Radeon R9 M395X graphics with a dedicated 4GB of memory, the review model Apple provided is fully maxed out: and $4,099 as a result.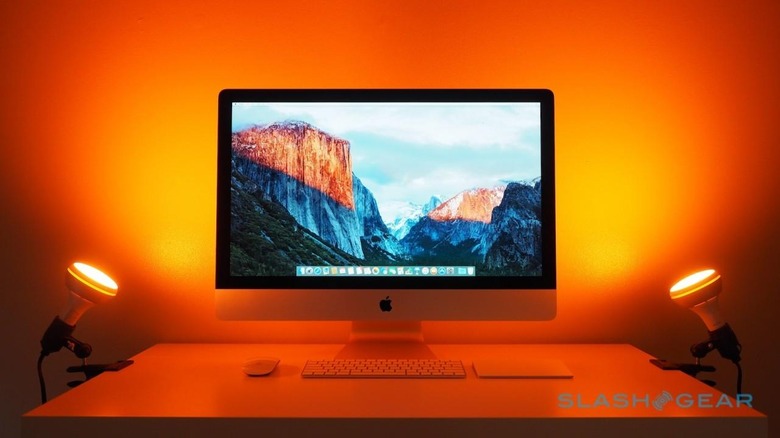 That's not to say the more affordable models haven't seen big improvements, too. 2015 also brings Apple's newest version of Fusion Drive, for instance.
Originally launched on the 2012 iMac and Mac Mini, Fusion Drive pairs a traditional hard-drive with a chunk of flash storage, the latter used to store the most frequently accessed files and thus load them faster.
Fusion Drive was our must-have upgrade recommendation for the previous-generation iMac – it makes more of a difference in everyday use, we found, than a faster processor or even more RAM might – but now it's standard on even more 27-inch models. In fact, it comes by default on all but the entry-level 27-inch machine.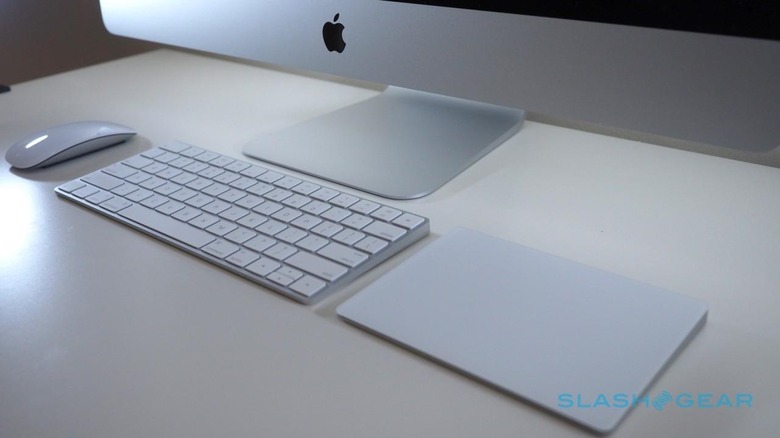 To do that, mind, Apple has had to trim some of the specifications. The 1TB Fusion Drive uses 24GB of flash, whereas the 2TB version still gets the 128GB of flash of the original. Those iMacs where it's not fitted as standard can be upgraded to the 1TB Fusion Drive for $100; it's still something I'd strongly recommend.
The hardware grunt of my maxed-out review unit is borne out in the benchmarks. I started out with Geekbench 3, a synthetic test of processor and memory performance, and the iMac scored 4,606 in the single-core 64-bit test and a whopping 17,680 in the multi-core test. In Xbench, the iMac scored 714.17 in the processor category.
I then turned to Cinebench R15, which tests both the processor and the OpenGL graphics. In the former, the iMac scored 871 overall, only falling short in Maxon's rankings of hexa- and octa-core chips.
For GPU, the 107.47 fps score put the iMac comfortably at the top of the chart. In Blackmagic's Disk Speed Test, the iMac's speedy flash storage managed a near-ridiculous 1,790 MB/s reads and 1,501 MB/s writes.
My lingering frustrations with the iMac design in general persist. The ports – headphone, SDXC, four USB 3.0, two Thunderbolt 2, and gigabit ethernet – may be aesthetically pleasing in their organization, lined up like good little soldiers on the voluptuously bowed rear panel, but ergonomically I worry I'm scratching the surrounding aluminum every time I fumble to plug in USB drives, headphones, or a memory card.
User-friendly upgrade options are limited to switching out memory, too, with the rest of the computer not intended to be opened. Meanwhile, given how relatively light the iMac is for a 27-inch all-in-one, I do wish there was a carry handle on the back to make moving it between rooms and desks more straightforward.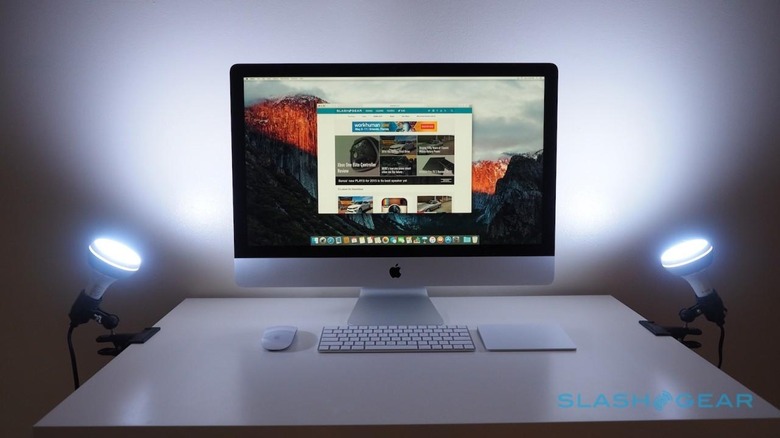 NOW READ: Apple Magic Keyboard and Magic Trackpad 2 Review
It's hard to argue with what Apple offers in the iMac. Long gone are the initial concerns that a slim all-in-one form factor would lack the processing power graphics pros require, and the Retina display will, with this update particularly, not just please your eyes but offer a legitimate technical reason with its wider color gamut why your work in photography or video editing really does deserve it.
While the performance doesn't quite keep up with a Mac Pro, Apple's cylindrical supercomputer still keeping its high-end edge, the iMac is a lot more practical, not to mention – when like-for-like on storage and such – cheaper. If you're on the fence, don't dare walk into an Apple Store to check it out: the mesmerizing display could be enough in itself to persuade you.