Sub-$300 Windows 8 tablets aim to hack iPad marketshare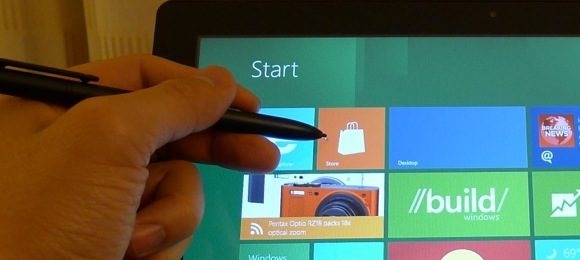 Sub-$300 Windows 8 and Windows RT tablets are in the pipeline as Microsoft attempts to cut iPad marketshare to under 50-percent by mid-2013, insiders claim, with 32 tablets on the market predicted by the end of this year. HP, Dell, Lenovo, Acer, ASUS and Toshiba are all said to be working on Windows 8 models, presumably using x86 processors, for 2012 so DigiTimes' sources say, with Lenovo and Acer particularly keen to chase the sub-$300 market and rival budget Android-based models.
Versions in the $300 to $1,000 range will more typically compete with Apple's iPad, it's expected, which starts at $499 for the WiFi-only model. Consumer appeal is only part of the battle, however; Intel expects Lenovo's established footprint in the Chinese enterprise and education markets will help  establish Windows 8 considerably.
The iPad currently holds around 70-percent of the tablet market, though analysts expect that to be shaved away as the slate segment grows more crowded. Until now, though, Android has been seen as the most significant challenger, even if Google's platform is still yet to entirely convince on devices larger than smartphones.
Windows 8 on ARM – freshly renamed Windows RT – has been seen as Microsoft's key weapon in creating cheaper models, but Intel is apparently unwilling to let go of the opportunity to see its chips in budget machines. It needs to, too; revenues are flat and Intel is late to the game with smartphone processors, the first Medfield-based new Atom Z2460 phones only expected to launch this week.
Intel has said it is working with ten tablet manufacturers on Windows 8 models, though has declined to specify what sort of price targets it is aiming for. x86 chips in under $300 slates would be a considerable departure, however.