Intel's first Medfield phone coming this week claims CEO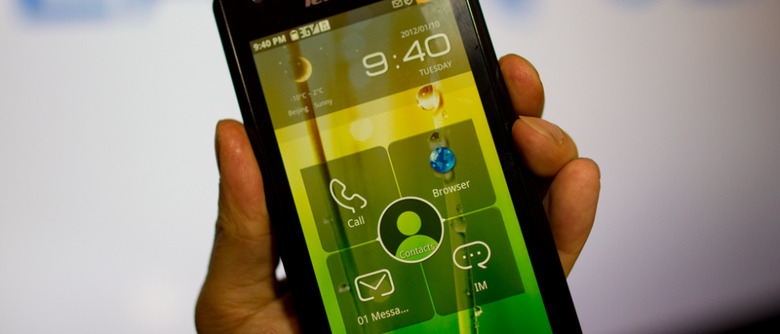 Intel's been hard at work with their mobile processors, more specifically the latest version with Medfield. While ARM-based processors have dominated the mobile market, Intel plans to change all that, possibly as soon as this week. During Intel's financial results call this afternoon, that we reported on here, CEO Paul Otellini told investors Intel's first Medfield phone will launch by the end of the week.
Now what that means could be anyone's guess. Obviously the phone won't be available at your local shop or Verizon this weekend, but we can expect an announcement this week from Intel and probably either Lenovo or Motorola. Intel's first phone powered by the chip, the Lenovo Racer-A was detailed at CES and we received an exclusive hands-on with the phone. With reports of Motorola releasing a Medfield phone in the future, and possibly others nothing can be confirmed for now. The Racer-A, also known as the K800 is the only phone announced to the public other than the Orange Santa Clara, and most likely will be the first Intel-powered phone to hit the market.
A few renders have appeared of an upcoming Motorola Medfield phone running on Android 4.0 Ice Cream Sandwich, but until we see actual hardware that is just a rumor for now. We can expect the Lenovo Racer-A (K800) to hopefully be revealed later this week with pricing and a possible release date. The 4.5-inch Android 4.0 ICS phone being powered by Intel's Medfield chip will be the first of its kind, but for now is only slated for release in China. We'll update if we hear any additional details.
[via Android Community]