Intel reports flat $12.9 billion revenue in Q1 2012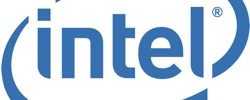 Intel reported its Q1 2012 earnings today, revealing a 13 percent drop in profit due to flat sales and higher operating expenses. The chip giant earned $2.7 billion or 53 cents per share on a revenue of $12.9 billion. Despite the dip in revenue across all of Intel's business divisions, the results did manage to beat Wall Street estimates, which expected earnings of 50 cents per share on a revenue of $12.84 billion.
Overall, the results were positive and Intel expects to have a strong second quarter, especially with the launch of its new family of Ivy Bridge processors. Intel will also be integral in the slew of Windows 8 machines getting ready to launch later this year, which include tablets, ultrabooks, and PCs.
For the second quarter, Intel estimates a revenue of $13.6 billion, while analysts predict $13.45 billion. Projected gross margins are 62 percent to 63 percent, also better than expected. Intel expects strong growth in the second half of the year and an overall gross margin of 64 percent to 65 percent in 2012.
[via CNET]