Intel collaborates with 10 vendors on Windows 8 tablets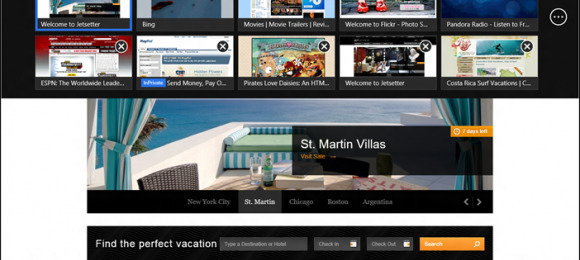 Microsoft's next operating system, Windows 8, is expected to launch by the end of 2012. Intel has noted that it is now working with 10 different Chinese and global vendors to design Windows 8 tablets that use Intel chips. Many mobile devices forgo Intel chips due in part to traditionally higher power consumption leading to less battery life in favor of ARM processors. This is one of the reasons that Windows 8 will also support ARM.
An Intel executive said that the tablets are expected to launch by the end of the year. Intel has been working to get smart phone and tablet makers to adopt its chips and working on chip specifically for the mobile market. One such Intel chip aimed specifically at smartphones and tablets is the new Atom Z2460 code-named Medfield.
The Medfield processor is designed for performance and low power consumption for better battery life. We can bet that Lenovo is one of the Chinese firms Intel is working with on Windows 8 tablets. Lenovo will be using the Medfield processor in its K800 smartphone. That chip will also find its way into other smartphones including another device from ZTE. Two more Atom processors are coming from Intel as well including the Z2580 and the Z2000.
[via PCWorld]