Steve Jobs Yacht impounded amid unpaid Starck designer fee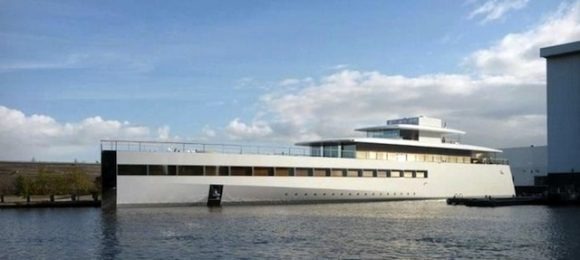 In just about as close a story to Celebrity News as the tech world ever gets, today's strangest bit of gadget-less drama comes from the Philippe Starck-designed superyacht now in impound over unpaid fees from the Steve Jobs estate. The "superyacht" garnered quite a bit of attention earlier this year as it was first mistaken for a laptop then marveled over once it was revealed as a massive ship custom-made for Steve Jobs himself. Today's news comes from Starck's design company Ubik where they've made it clear that they're going to get the rest of the cash their owed: apparently the Jobs estate hasn't paid up.
The report from Ubik let Rueters know that their client (Starck) had received only a partial payment for the final product, that being the finished yacht. Of the full 9 million Euro the group was supposed to receive, Ubik says Starck received just 6 million so far. It's not clear at the moment if future payments were scheduled or if the entire affair was payed in cash: the contract, it seems, was extremely vague.
"The project has been going since 2007 and there had been a lot of detailed talk between Jobs and Starck. ... These guys trusted each other, so there wasn't a very detailed contract." – Ubik lawyer Roelant Klaassen
At the moment there's been no word from anyone in the Steve Jobs estate, and the superyacht itself is sitting in a port in Amsterdam. The impound was completed on Wedneday this week and the ship will remain locked up for the foreseeable future. Unless Starck's camp gets what they believe they're owed, of course.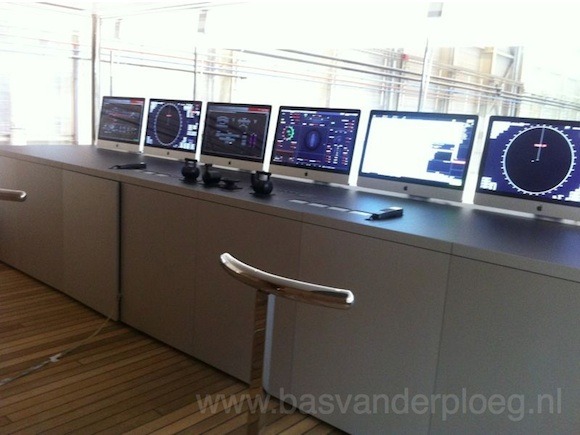 For everyone that's not been watching this superyacht unfold from design to execution, you'll be fabulously amazed to know that the ship cost more than 100 million Euro to build from top to bottom (see the timeline of Steve Jobs yacht posts below for more details). This ship goes by the name Venus and is extremely minimalistic on the outside – while its insides are stacked to the brim with Apple computers and controls from the future. And you'll never, ever get to take a ride on it.