Steve Jobs' yacht makes its first official appearance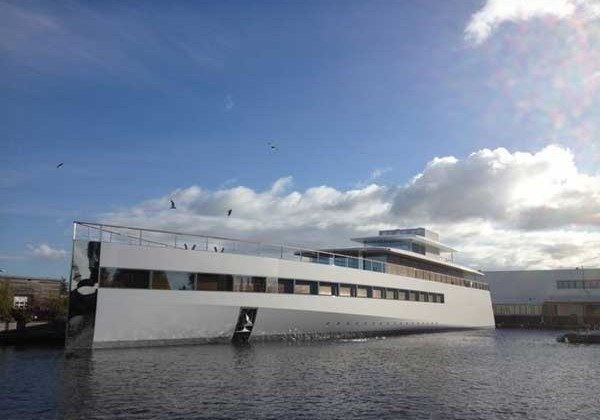 Back in April we mentioned that word surfaced that designer Philippe Starck was working on a project for Apple. The fact that the famous designer was working on a project by Apple was quickly denied by Starck himself who admitted that he was working on a project involving Steve Jobs' private yacht. The yacht has been under construction by a Dutch company known for custom yachts called Feadship.
The private yacht is now apparently complete and has been spied for the first time in the Dutch city of Aalsmeer. The gigantic boat certainly looks like something Steve Jobs would have designed with a minimalist look, lots of glass, and very clean lines. The yacht has reportedly been christened the Venus.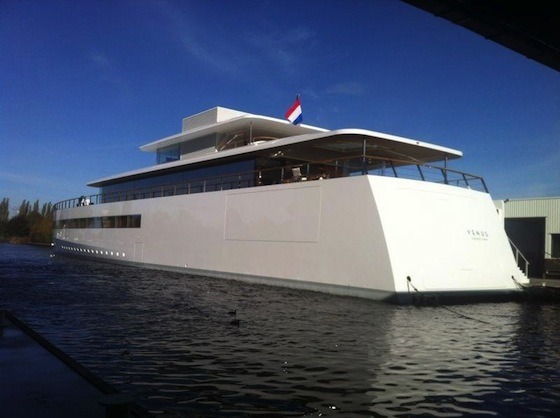 It rather looks like a floating Apple Store with lots of glass and shiny metal. The yacht appears to be quite massive dwarfing the people around it looking more like a cruise ship than a personal yacht. The Jobs family was said to be on hand for the unveiling of the massive ship measuring 80 m long.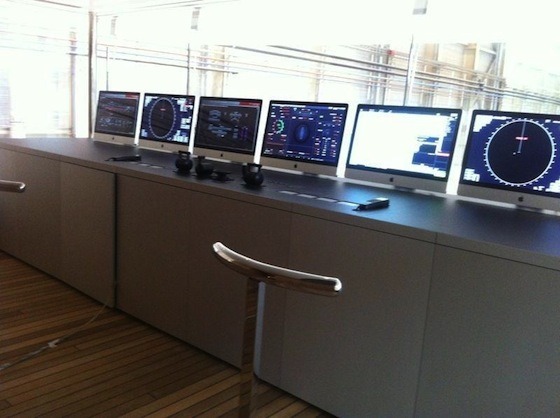 Naturally, the command deck of the ship where the controls are housed uses iMac computers to show virtual gauges. There are seven of the 27-inch iMac computers in the wheelhouse. I've seen some impressive yachts over the years packed with technology, but the Venus is certainly my favorite.
[via The Verge]