Philippe Starck working with Apple on "revolutionary" project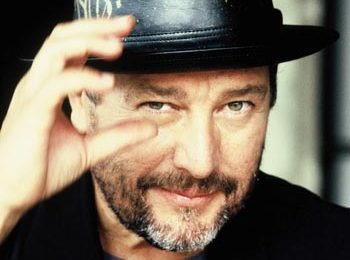 French designer Philippe Starck has said in a radio interview that he's working with Apple on a "revolutionary" new project. Starck says that the project will be revealed within the next eight months. Typically Apple likes to keep its design principles in house, most notably coming from famous designer Sir Jony Ive, so it raises questions about what exactly Starck could be working on.
Starck has experience in headphone and speaker design, as well as interior design. Naturally, people are already jumping to the conclusion that Starck is working on the design of the Apple television, or even the iPhone 5, although his background could also point to him working on Apple's new spaceship inspired campus.
Starck also said that he regularly met with Steve Jobs once a month over the course of seven years simply to talk. That close relationship seemingly extends to Jobs' wife, Laurene Powell Jobs, with Starck saying he's travelling to Cupertino soon in order to meet with her. Starck has also worked on accessories such as LaCie's Starck Desktop hard drive, along with a portable version.
[via MacRumors]