Star Wars 7: Luke, Han, Leia spotted in London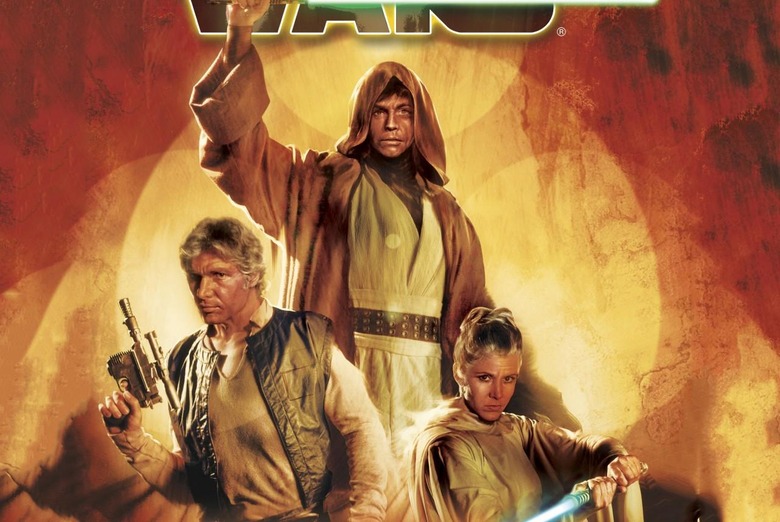 The three actors most notorious for their roles of Luke Skywalker, Leia Organa, and Han Solo have been spotted in London in recent weeks. These actors do not live in London, nor is their a particularly thrilling Star Wars convention in the area. It could be that what looks like a Star Wars 7 filming situation and feels like a Star Wars 7 filming situation is just that.
It would seem that the return of all three of these actors to the film may have been inevitable. Lucasfilm owns the rights to each of their likenesses, so what's to lose?
1. Back in February Harrison Ford was tipped to be signed on for Star Wars 7 (or Star Wars VII if you prefer).
2. In January Mark Hammill suggested his return to Star Wars was "undecided".
3. All the way back in March of 2013, Carrie Fisher said she was signed.
While Fisher has been known to toss around comments – true or false – just for the fun of watching press devour them, here she may well have been foretelling the truth she didn't realize would come to fruition. It doesn't make a whole lot of sense for one actor of this caliber to be signed so many months away from the other, but it's certainly not out of the question.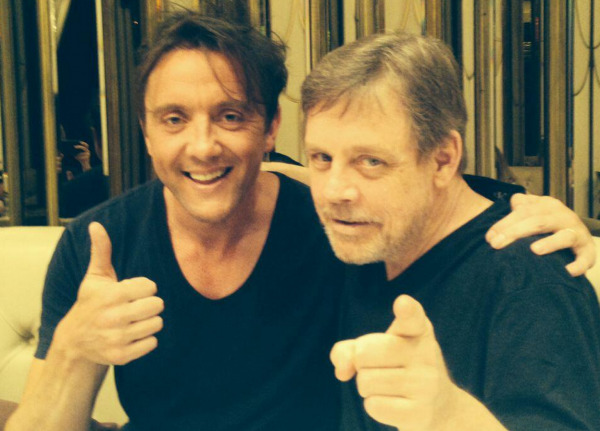 The whole lot of appearances are odd, but not unlikely on their own. Carrie Fisher (@CarrieFFisher) tweeted that her dog was in London "without" her. Voice of Darth Maul Peter Serafinowicz (@Serafinowicz) tweeted a photo with Mark Hammill saying "Met up with @HammillHimself in London today, wonder why he's here."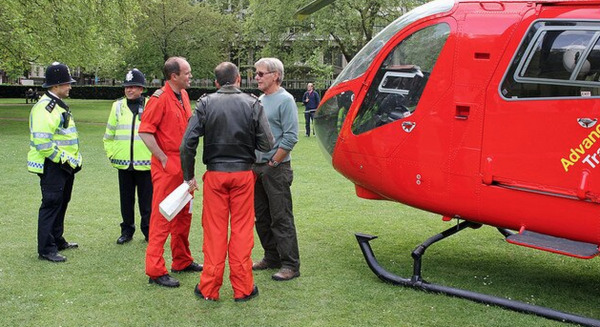 Harrison Ford was spotted by photographer Matthew Bell (@kertappa), who tweeted about Ford having a chat with London Air Ambulance pilots in Grosvenor Square – not exactly dressed like a space cowboy, but still, there in London. He could also – unlikely, but possibly – be speaking with the crew about filming film stunts in the area.
This is only the latest in a long line of Star Wars 7-related bits and pieces we've written in the past few weeks. Have a peek at the timeline below and stay tuned!
VIA: The Dissolve