Spotify Premium Users Hit Two Million

If there was any doubt in your mind that Spotify would take off here in the United States as well as it has abroad, now's likely the time when you can say "ah, looks like they're doing pretty well." We've got word direct from the source that the streaming music service has topped two million subscribers to its premium service, this number not specific to the USA, but certainly impacted by the recent release of the service here in the states. In fact, if you take a look back at August 8th, for example, you'll see that after less than a month of being active here in the states, Spotify had already gained 175,000 premium customers. Small chunk of change, or indicative bite?
Though Chris Davies had the service for about a billion years [all the way back in May 2009 he filmed a demo] at the point at which Spotify launched in the USA, we were still pumped the heck up about such a launch, even incorporating it into a giant giveaway before invites were given away formally. Once the first week garnered 70,000 USA premium accounts, we knew they were off and running.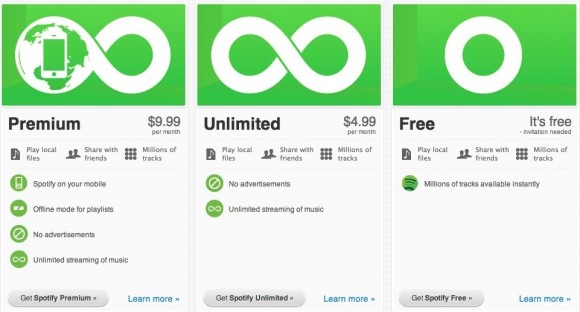 Now again, if you've got no idea what Spotify is at this point, you can head to our SlashGear 101: What is Spotify? post for all the information you need. If you're already a paying customer or plan on becoming a paying customer in the near future – let us know why! Yours truly has been a customer since the option first popped up here in the USA and I've never looked back. WIth only the tiniest amount of rare tracks missing (here's my chance to request Eazy-E, Switches), there's been no service to have both as complete a collection as this and as simple to use an interface working on multiple platforms. Not one I've seen, anyway.
So what's up? Have you tried Spotify yet? Plan on upping with the rest of the 2 million?