Spotify Mobile Video Demo: Internet Radio With Offline Playback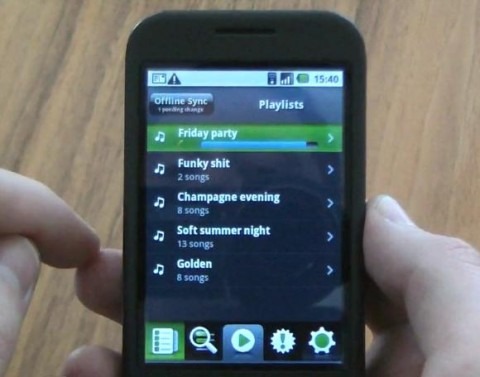 Spotify have demonstrated the mobile version of their custom internet radio app, set to launch later in the year and allow offline access to the company's huge catalog of audio tracks.  The demo – which is running on a T-Mobile G1 Android smartphone – shows how playlist tracks can be easily synchronized with the phone's internal memory for offline playback.
Spotify Mobile video demo after the cut
That means that tracks can be listened to even without a WiFi or cellular data connection.  Playlists can be constructed from the mobile interface, or via the existing desktop client: changes are instantly synchronized between the two. 
No word on when we can expect to see a general release of the app, nor whether it will be Android only or support other devices at launch.  Spotify have previously suggested that only premium subscribers to their service – who bypass the adverts that are occasionally played for free users – will have access to the upcoming mobile apps.
[via Android Community]