Spotify Reached 70,000 Paying Subscribers In First Week Of U.S. Launch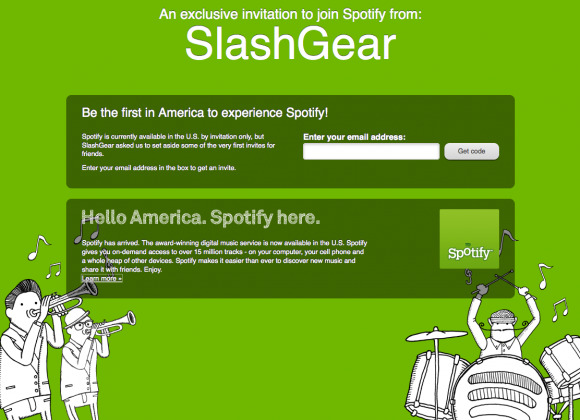 After launching for only about a week in the U.S., Spotify is estimated to have already reached 70,000 paid subscribers. The incredibly popular European-based music streaming service offers both free and paid subscription plans that offer unlimited access to a massive music library including the latest chart toppers as well as more obscure oldies.
The number is an estimate leaked out by music industry execs, but has not been officially confirmed by Spotify. CEO Daniel Ek said it was too early to confirm the data, but did find it to far exceeded their expectations. The 70,000 figure accounts for only the premium $10 per month subscriptions, meaning actual signups are far greater.
Additionally, this number sets Spotify as the fastest growing music streaming service in the U.S., where competitors like MOG and Rdio have each yet to reach 100,000 users after a year. The more established music service, Rhapsody, has attained more than 800,000 paying customers, but took several years to achieve that number.
If you haven't tried out Spotify yet, make sure to grab an invite from us on SlashGear's Spotify page. And if you have tried it already, let us know what you think and whether you're upgrading to the premium membership.
[via BillBoard]