Soon, every Audi, BMW, and Mercedes could be a digital mapper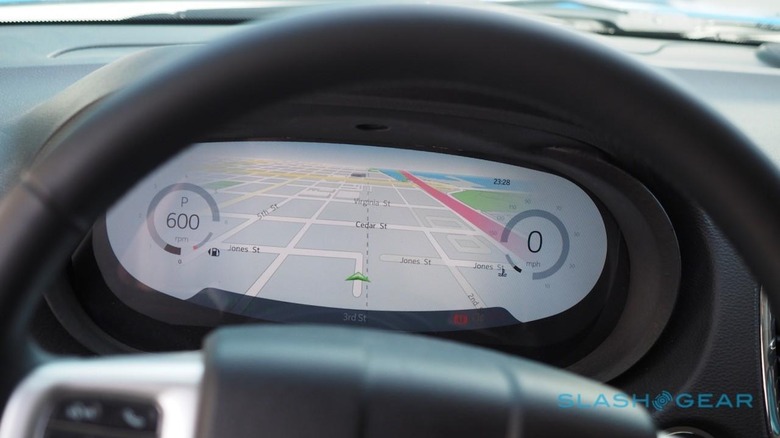 Audi, BMW, and Mercedes Benz have snapped up HERE, and the digital cartographers are wasting no time in investigating how the luxury cars can shape smarter maps. The deal, which closed late last week and netted former HERE owner Nokia a $2.7bn payout, brings technology like HD Maps – high resolution data ideal for tomorrow's self-driving cars – into the reach of the German trio, but also gives HERE unprecedented access to driving data.
While it's early days for strategy, HERE says that it's already looking at how connected cars from all three marques will be able to improve its services.
"HERE will be exploring the possibility of incorporating anonymized data from Audi, BMW and Daimler vehicles," the company said today, "with a view to entering similar discussions with more industry participants in the coming months."
NOW READ: Inside HERE Traffic, the team tracking America's roads
The map firm had already been using a variety of sources for real-time data. For instance, anonymously-submitted "probe" data from smartphones running the HERE navigation app can supply the basics of heading and speed, which in aggregate the company can use to figure out traffic flow and potential points of congestion.
Data from connected PND systems in fleet vehicles was also being added to the mix, and HERE has made real-time and predictive analysis a cornerstone of its business, courting would-be smart cities and transportation companies.
Being baked into potentially every vehicle from Audi, BMW, and Mercedes Benz, however, could exponentially increase the amount of information HERE was gathering every day. It might not add anything to the cost of manufacture, either, given it's increasingly common for cars from the three brands to have embedded cellular modems used for entertainment systems, navigation, and back-end maintenance monitoring.
Feeding data to HERE, even anonymized, would require permission on the part of the driver of course, but it's not hard to imagine the automakers sweetening the deal by offering free connected navigation services in return.
It's more than just traffic data, mind. HERE has also been testing self-healing maps, which could automatically use live data to accommodate changes in roadways without needing an official re-mapping.
"With its platform further enhanced by data from multiple new sources, HERE would be able to accelerate the development of the next generation map needed for automated driving for the benefit of all automotive customers," the company said today, "as well as to enhance the quality of its maps, products and services for customers in other industries."
For instance, if data from multiple vehicles showed them driving off the pre-defined route, the self-healing map could conclude that the roadway has been changed since the last survey, and adjust its cartography accordingly.
That might prove a more cost-effective and time-efficient way to maintain maps than is currently the case.
Meanwhile, HERE is also pitching its own take on a universal language for autonomous vehicles, allowing them to share data through the cloud. While no automaker has publicly committed to adopting the system, the company's new German owners would seem like an obvious place to start.
MORE HERE