Sony Xperia X Performance Review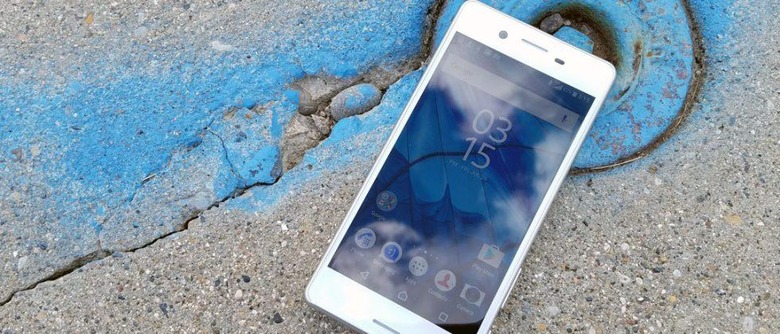 Sony's newest smartphone delivers a fantastic camera and hardware that's worth the cash. Early reviews of this device have been mixed, for reasons from the device having an "underwhelming camera" to the device having an "awkward volume control placement." We'll take a look at both design and camera quality below. Especially the camera – a feature that's been given a massive kick in the pants in all major smartphones over the past couple of years due to Sony's own camera sensor innovation.
Depends on who you ask
Sony hasn't had a stellar reputation over the past couple of years with smartphone releases. Not because the phones don't perform well – they most certainly do. Sony's bad rep comes from the end of the Xperia Beta program with little explanation, a month-1 price cut, and limited release schedules – not to mention name changes galore.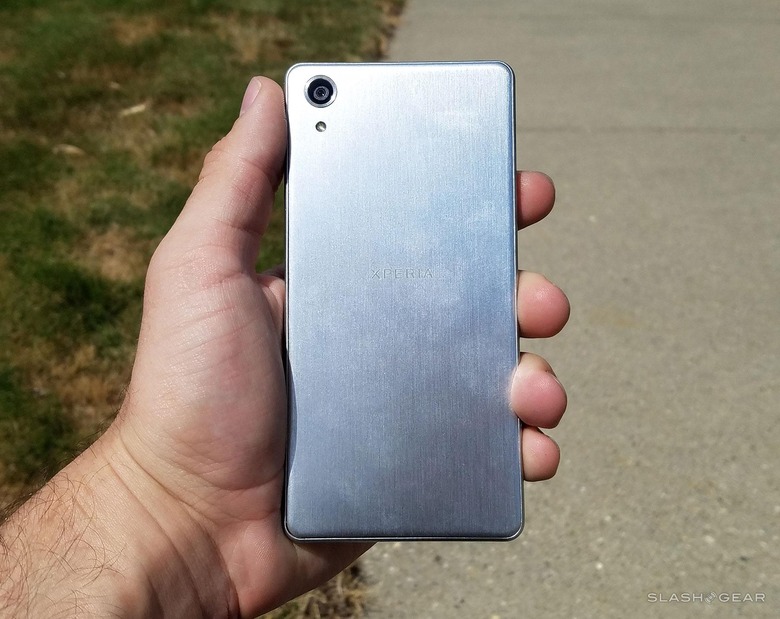 But none of these reasons have a whole lot of effect on the average user. Sony may be changing the way they sell smartphones around the world, but their end product remains pretty great.
While it's been suggested by some reviews that the camera on this device is not as top-notch as it should be, we say it goes toe-to-toe with the best smartphones on the market. As it should.
The Sony Xperia X Performance is using a Sony image sensor (IMX318), after all. If any group has an obligation to make the best use of that sensor, it's Sony's smartphone division – right here, with this phone.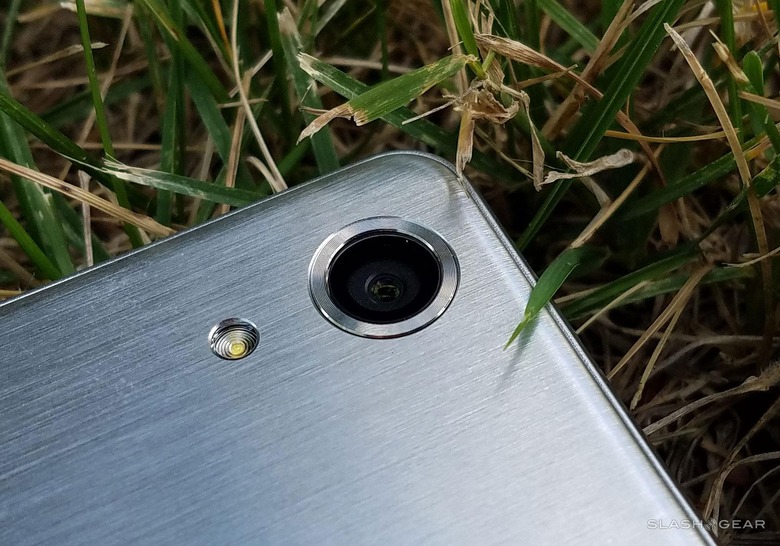 NOTE: This week DxOMark ranked the Sony Xperia X Performance number 1 on their list of best smartphone cameras in the world.
The only thing users might want to worry about when considering a Sony smartphone is their big bet on software. Sony's smartphone team likes to put their own apps in Xperia devices. There's no getting around that idea.
Sony's Software
There IS getting around having the software on the device, however, thanks to the device running Android. The version of Android this device runs allows the user to either delete or disable any app they do not plan on using.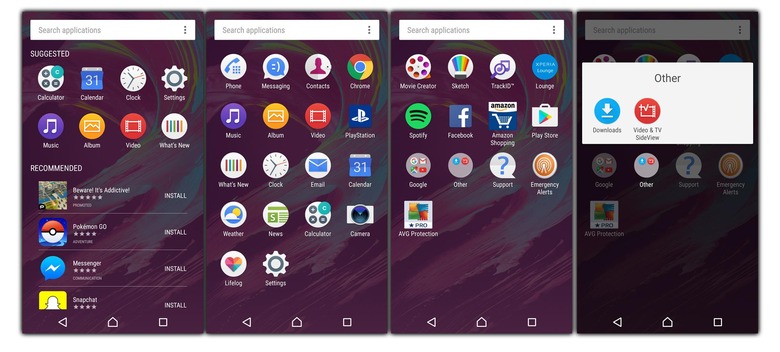 As it is with most versions of Android, here the user is also able to choose whichever launcher they want. Downloading the Google Now Launcher, for example, allows the device to look and act much like a Google Nexus device.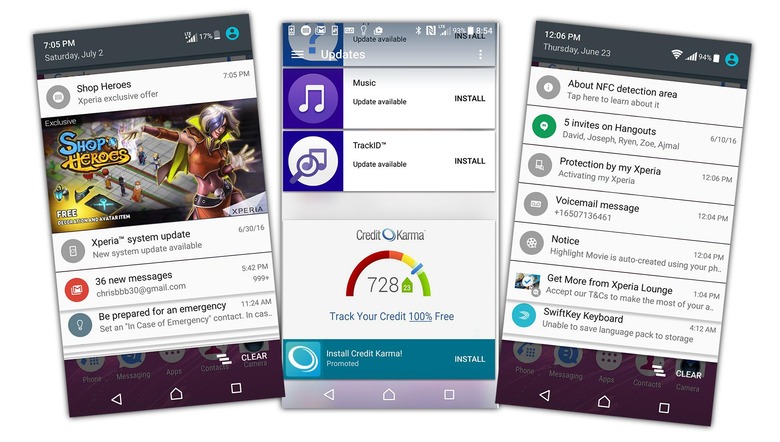 In the end, though, unless the user is knowledgeable about hacking and modding, customization basically ends face-deep. Unless you enjoy Sony's own launcher – which isn't half bad – then you have a choice of several different themes. If you do not like any of the three themes provided, you can go further down the rabbit hole to the Xperia collection of themes, each of which cost a dollar or more to download.
Hardware
This device is designed with the "do what works" principals in mind. Sony's been making devices with basically the same look for several generations now, this year putting their flagship in shiny metallic tones on the sides and the back with reinforced glass fronts. The edges are made from a flexible polycarbonate which isn't going to easily break and makes way for stronger radio signals than if the device had used metal all around.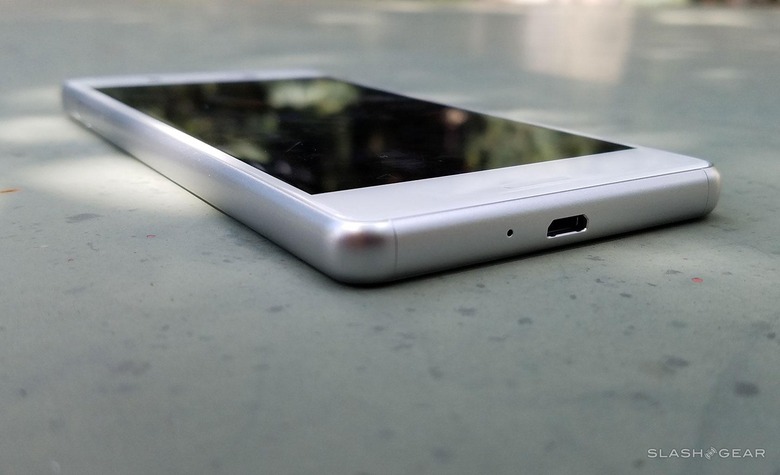 The design of this device is not mind-blowingly different from any other top-tier smartphone from any other brand.
It's solid.
It works very well.
The display is extraordinarily bright when cranked up all the way to top brightness. Brighter than the Samsung Galaxy S7 and slightly less warm, too. This device has a 5-inch IPS LCD display with 1080 x 1920 pixels (that's 441 pixels per inch), and what Sony continues to call their Triluminos Display and X-Reality Engine technology.
Triluminos expands the amount of colors you're able to see in an LCD display beyond that of a display without Trilumios technology. X-Reality is a technology that Sony suggests "enhances" imagery to make it look "more realistic".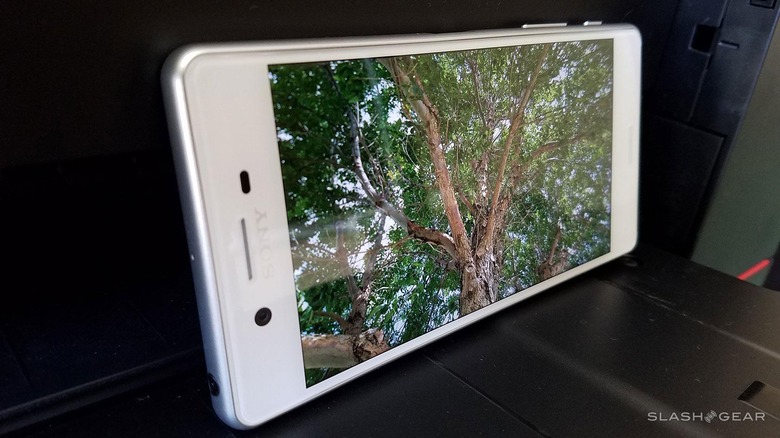 In short, these are two brand names used by Sony to make their display technology more accessible to the general public.
Sony does a fantastic job of this both for video and for photos, without a doubt.
This device is IP68 certified which means it is dust proof and water resistant over 1.5 meter and 30 minutes. You'll find an easy-to-open slot on its side which reveals a tray with room for a microSD card for additional storage as well as a SIM card (which we've got working with a T-Mobile USA SIM).
Camera
The camera on this device is excellent. Here we're working with the following specs:
• 23-megapixels, f/2.0, 24mm, phase detection autofocus, LED flash, 1/2.3" sensor size, geo-tagging, touch focus, face detection, HDR, panorama, 1080p @ 30fps, and 1080p @ 60fps – and this is just the back-facing camera.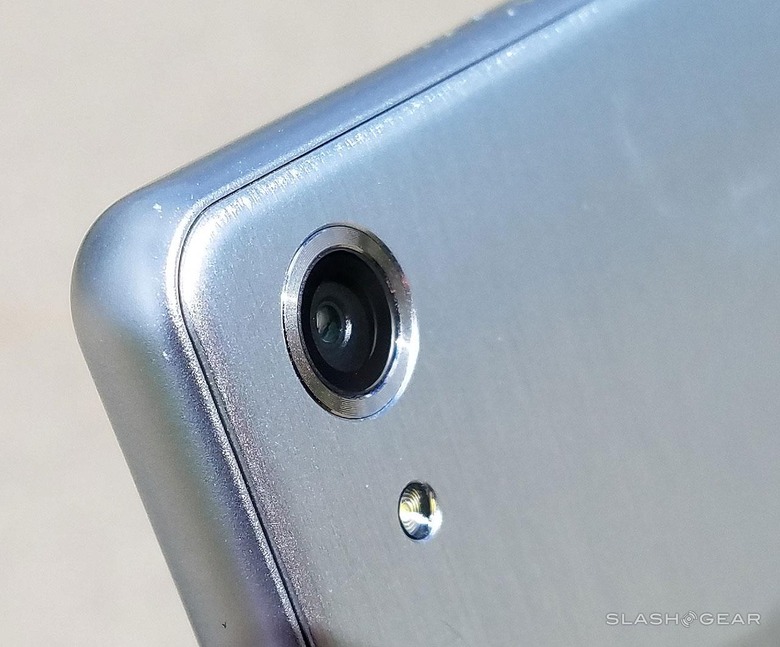 Up front Sony's taking care of the selfie-lovers too with a 13-megapixel camera with f/2.0, 22mm, 1/3" sensor size, 1080p, and HDR capabilities.
Today we're focusing on the back-facing camera for photos. Have a peek at our initial results below and let use know any other unique environments you'd like us to test for our inevitable camera war between this phone and its contemporaries.
The next photo was captured in near-complete darkness. Deep in a closet. The phone was held steady while snapping the photo, but it was hand-held. The Xperia X Performance has – without a doubt – one of the best performing cameras in low light we've ever seen on a smartphone.
NOTE: The photo above with a box with green printing and a graphics card was also shot in this same near-total-darkness environment.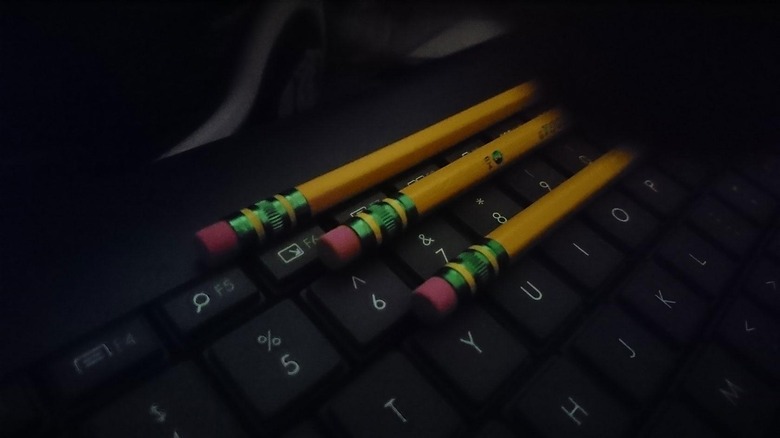 The next photo shows the vast scale at which this phone's camera is able to capture detail. The gallery above shows a close-up of one of these packs of berries.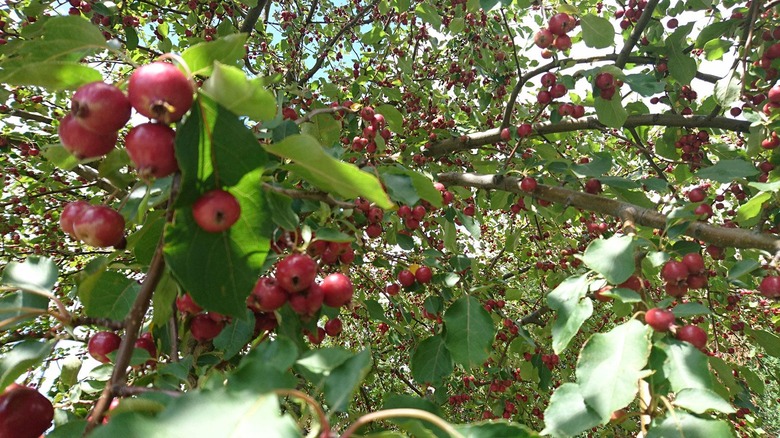 The box of nails in the photo below is in a room lit by a single overhead light with a single lightbulb. The room is very yellow when the light is on – the Xperia X Performance captures this scene without being overzealous with the yellow, which makes the final product look not just real-to-life, but aesthetically pleasing too.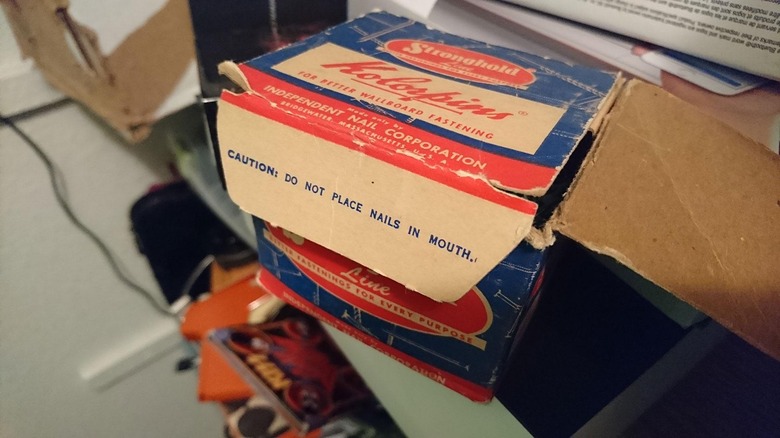 UPDATE: Below you'll see an imgur gallery. If you'd like to see this collection of photos in their original form and original size, scroll to the bottom of the gallery and click the three dots, followed by "Download this post."
Sony Xperia X Performance Sample Photos by Chris Burns
They're all yours to look at as close as you wish.
UPDATE: More photos added to the gallery below – we went to the zoo!
Battery
While smartphones with terrible battery life do still exist, they've by-and-large been a thing of the past as of the past couple of years. The Sony Xperia X Performance doesn't have the longest-lasting battery in a smartphone, but with just 2,700mAh inside, this device's daily uptime is surprisingly lengthy.
We've used the Sony Xperia X Performance for a full day – 10+ hours – with moderate use, and battery time was still at 40%. We've used the device only for its ability to make and take phone calls – with the occasional email – and it's lasted two days.
Sony's Stamina and Ultra Stamina modes allow us to keep the device on for extended periods of time in emergency situations – otherwise we're not having to worry about battery time if we keep the device charging overnight with a standard charger every night.
This device also supports Qualcomm's QuickCharge 3.0 technology, which means we can charge it up REAL QUICK if we really want to, as well.
Wrap-up
The Sony Xperia X Performance suffers from Sony's inability to survive only on their basic software finesse and high-quality hardware builds. That's unfortunate. Instead they seem to have to jam in as much software and promotions as they can to make the most of every single smartphone sold.
If it weren't for the overzealous apps and Xperia's suggestions for downloads, this device would be a really, really great phone. Instead it's only a really great phone once we've gone through and disabled a bunch of apps ourselves. Then, and only then, is this smartphone ready to live up to its potential.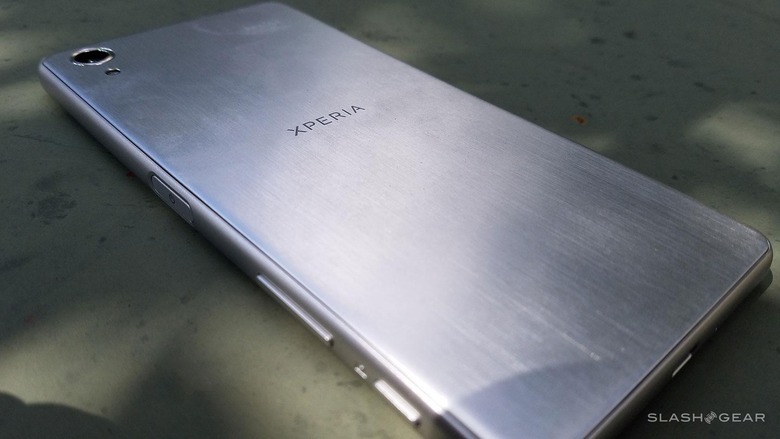 It's also unfortunate that Sony seems to be unable to bring this device to more carriers than T-Mobila USA. It's not that T-Mobile USA is bad – in fact it's become a pretty great carrier over the past several years. It's a bummer that there's no competition for this device in carriers, so choices are limited for in-store promotion.
For the end user reading this review – congratulations, none of the paragraph immediately above really matters to you. You don't need suggestions from clerks at mobile phone store kiosks, you're out here searching for the answers yourself.
Is the Sony Xperia X Performance worth the $700 it'll cost from any of a variety of stores users are able to buy it from, with or without T-Mobile? Not if you consider the Sony Xperia Z5 and its current price at around $500 unlocked – have a peek at our Xperia Z5 Review Part I: The Camera to see if that's what you want instead – that's the only part you'll need to see, really.