Sony Xperia Z5 Review Part 1: The Camera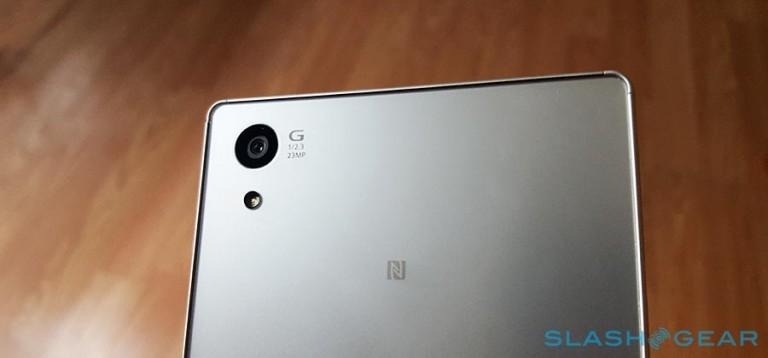 Some people couldn't care less about the camera on their smartphone; if you're interested in Sony's new Xperia Z5, there's a good chance you're not one of them. The handset sports an image sensor the same size as ones you'll find in many ordinary budget-tier compact digital cameras, trumping the sensors found in some competing handsets. As well, it greatly outpaces many phones' resolutions at 23-megapixels, making it all the more attractive. At the end of the day, though, it's the quality that matters. How does it hold up? Find out in the first part of our Xperia Z5 review!
Hardware
The Sony Xperia Z5 features a rear 23-megapixel 1/2.3" Sony Exmor RS image sensor, a 24mm wide-angle G Lens, and a BIONZ mobile image processor; on the front lies a lesser 5-megapixel Exmor R camera. Says the company, this Exmor RS CMOS sensor has a high sensitivity that means less noise in dark settings — photos taken indoors, for example.
The camera is joined by a dedicated camera button positioned on the side of the handset; unlike the power button, the camera button protrudes from the edge (it has a lot of give, though, and so is unobtrusive to the touch). Finally, a small LED flash is positioned beneath the rear camera, both of which lie flush with the back of the handset.
Software
The hardware is notable, of course, but the software is where Sony's camera offering comes to life. The camera app has many features baked in that you won't find on competing smartphones, some more useful than others (the augmented reality option is fun, but not many people need a dinosaur overlaid into their environment).
Several camera apps are preinstalled with more available for download. Included apps, shown in the screenshots below, are things like an AR Mask that adds someone else's face onto your own, an AR effect app for adding augmented reality environments to images, "Style Portrait" to add different styles to your portraits in real time, and more.
There are extensive general settings, as well, giving the user control over many aspects of the camera and control of the camera.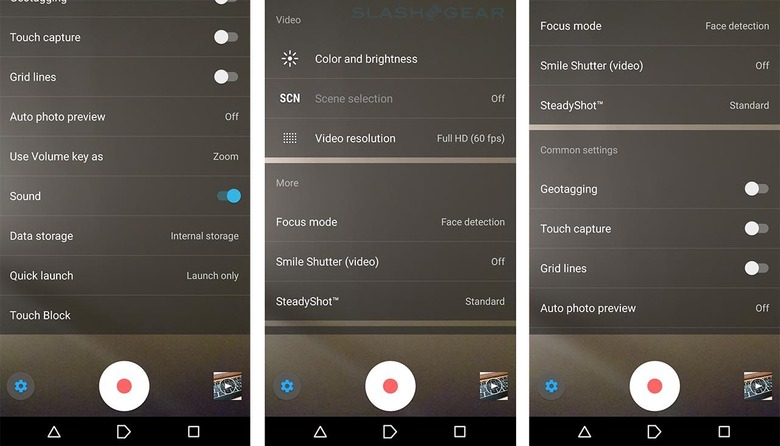 Image Quality
The Xperia Z5 may have an image sensor that competes with some standalone digital cameras, but the lens, of course, is considerably smaller. As such, we've compared the phone's camera against a similar smartphone, in this case the Samsung Galaxy S6. We chose this camera because of the two handsets have very similar DxoMark Mobile ratings: the GS6 has an overall score of 86, and the Sony Xperia Z5 is one point higher with an overall score of 87.
Rear Camera
The camera does very well overall, but as a careful look reveals, some of the images are too sharp and have too high of contrast for some photographers' tastes. This is done automatically when shooting in Superior Auto mode, but can be dialed down by switching over into Manual camera mode. The image below shows an example of a photo taken at 3x zoom — while the camera sharpened it a bit, the image is much better than most zoomed-in smartphone photos.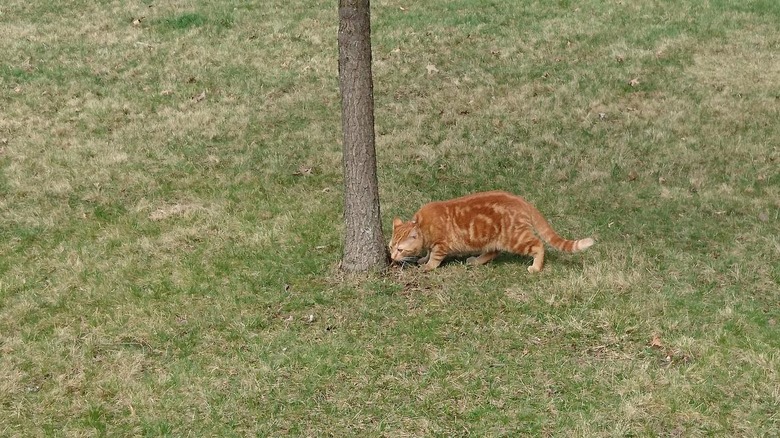 Overall, though, image quality is superb if you're in an adequately lit environment, such as outside on a sunny day: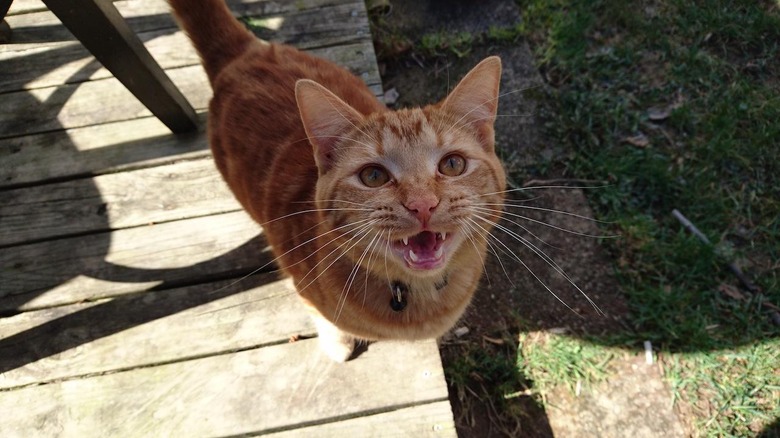 As well, the camera does a good job with its Augmented Reality filters, properly detecting most surfaces if there's a large enough space and transplanting fantasy elements into them. Once option, shown below, adds a Jurassic world into your photos, complete with roaring dinosaurs and volcanoes. The dinosaurs and other items can be repositioned by touching and dragging. Videos, meanwhile, will record the AR elements as animations, sound effects and all. It's a fun feature.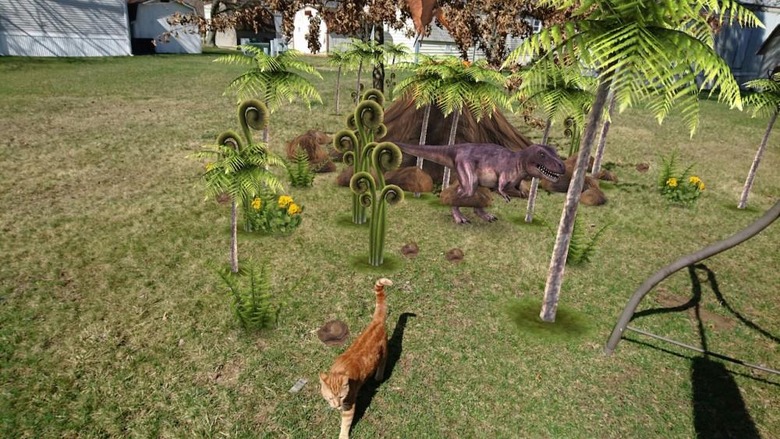 Bright Light Performance
Shooting environments with bright lights — that is to say, sunny daytime weather or a bright indoor room — come out very well when shot with the Xperia Z5's rear camera. For most mobile users who are shooting general images for Facebook and such, there will be no complaints. Of course, the camera is touted as being something more than average, and so we have to look at it with a slightly more critical eye.
The Xperia Z5's camera can have trouble handling very different exposures in the same setting, such as sun reflecting off bright snow. Look carefully at the image below and you'll note the brightest portions of the snow are largely washed out, with the small details — visible in the GS6 image — disappearing in the overexposure. That loss of detail is unfortunate for those intent on post-processing the images and perhaps using them for greater purposes than Snapchat or Instagram.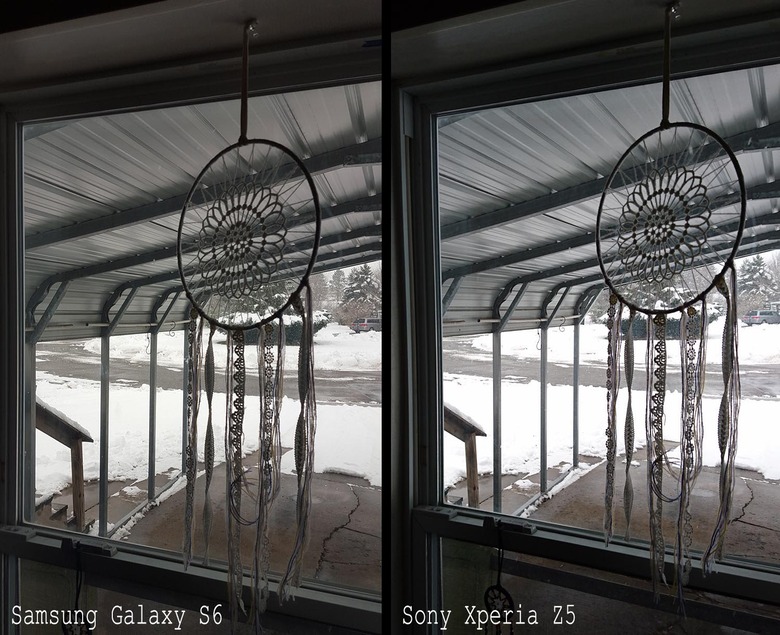 Low Light Performance
Though the camera quality is average in daylight conditions, the Xperia Z5's rear camera shines (compared to other smartphones) in low-light conditions. It does depend on what you're photographing — there were some instances where the GS6 seemed to do better — but overall the Xperia Z5 held its own with indoor and dim shooting environments, more so than most competing smartphone cameras.
If you're frustrated with the poor quality you usually get from indoor photos, the Xperia Z5 will definitely be a breath of fresh air, producing images that are nicely contrasted and not excessively speckled with colorful noise. Details are mostly preserved, though faint ones may be lost to the noise-dampening adjustments, and at times shadowy areas come out darker than agreeable. This is nitpicking, though, as the camera does handle itself very well in low-light situations.

Note: The image below shows 100-percent zoom in a low-light situation. The red coloration in these photos were not due to nearby objects. The Xperia Z5 performed noticeably better than the GS6, and is very sharp given the lighting conditions.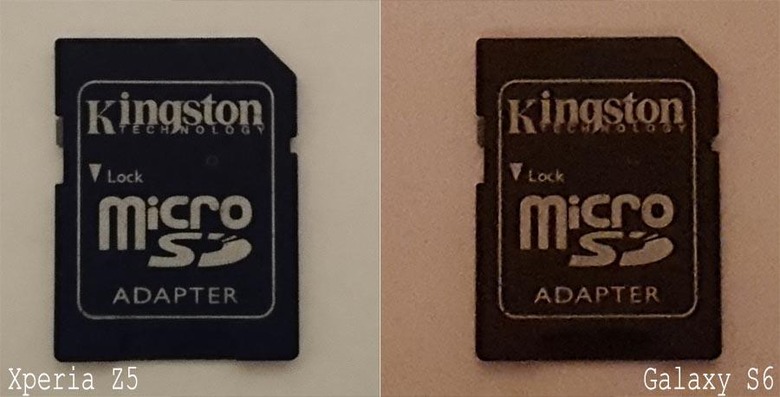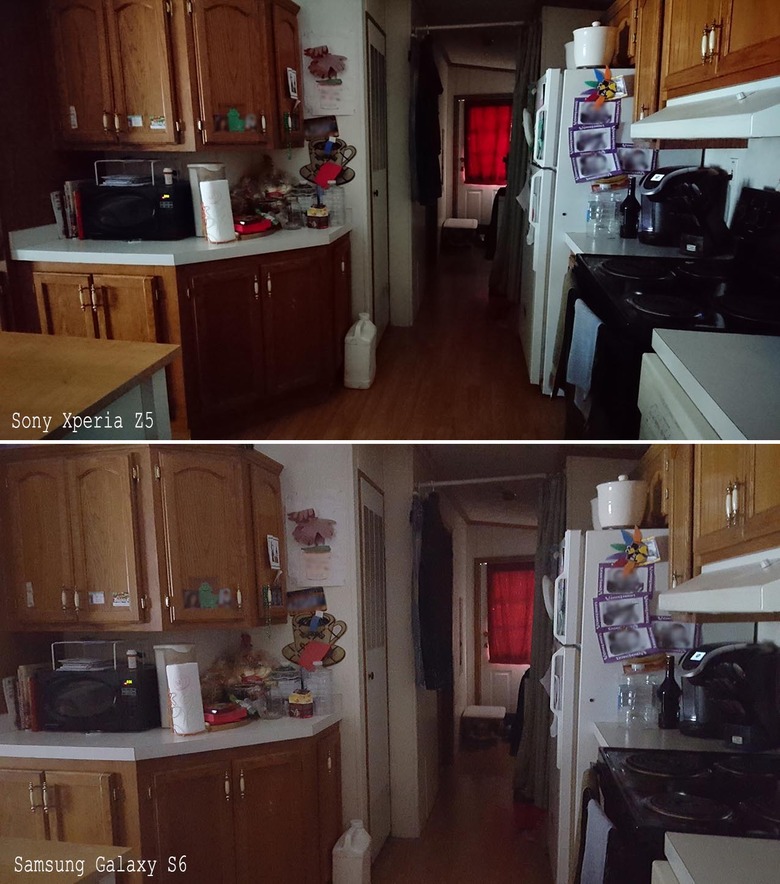 Macro Performance
Macro performance was disappointing on the Z5. When in auto mode, the camera will automatically toggle into macro mode when you get the lens close to a subject, but it can't handle getting too close, and so true macro photography — or shots that are decently up close — will require a macro lens attachment.
The image below shows macro shots of a quarter as closely as each camera was able to focus. While the GS6 could focus fairly close to the quarter, the Xperia Z5 wasn't able to focus too closely at all. Note: the red coloring was caused by the red shirt I was wearing while taking the images. While the GS6 picked up on it, the Xperia Z5 appears to have corrected for it.


Video
The Xperia Z5 offers a few different recording resolutions/frame rates including 4K and FHD 60fps.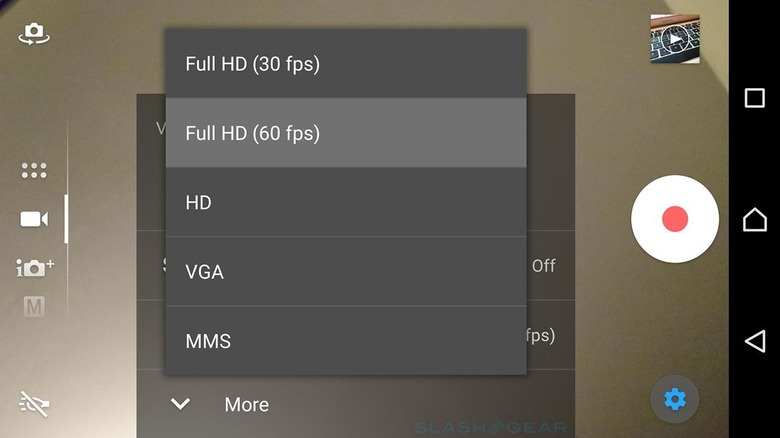 Also important is image stabilization, of which the Sony Xperia Z5 features a SteadyShot Standard stabilization mode and an Intelligent SteadyShot stabilization mode. Both modes work well, and you'd be hard-pressed to find one particular reason to use one over the other. Immediately below is an example of the Standard SteadyShot stabilization resolution taken while driving on a bumpy road.
Contrasting that is the video below showing the intelligent SteadyShot option taken on a road with a similarly bumpy quality.
Note: be sure to set YouTube's video quality at max to see the videos in their original quality.
As expected, videos taken during bright daytime hours have the best quality — both the 4K and FHD 60fps videos looked fantastic, though the Xperia Z5 warned the handset could start to overheat when recording in the UHD resolution. Immediately below you can find the 4K video sample followed by a FHD 60fps sample taken in the same conditions.
Conclusion
It's important to remember that our evaluation and criticisms of the Xperia Z5 are in relation to one of the better smartphone cameras presently available and one rated very similarly to the Z5, that of the Galaxy S6. While there are instances where the Z5 doesn't hold up as well (and where it performs noticeably better), that's not to say the quality is bad — if you have a more mid-tier smartphone or one where the camera wasn't given much consideration, you'll likely find the Xperia Z5's camera to be a superior option.
What it comes down to, then, is preference. What are you going to use the camera for? If your response is something like capture impromptu moments and pretty sunsets, you'll have no issues with the Xperia Z5's camera. If your response is something more like take high-quality pictures at times when my mirrorless camera isn't available, you'll definitely experience some moments of frustration with the Z5, ones that I found were less often an issue with the GS6. Excessive contrast and exposure issues were my two biggest personal complaints.
Of course, a smartphone camera can only go so far, and so all of this is picking at the finer details. The camera is, across all tiers, very good.