Sony Ends Xperia Z : X Rises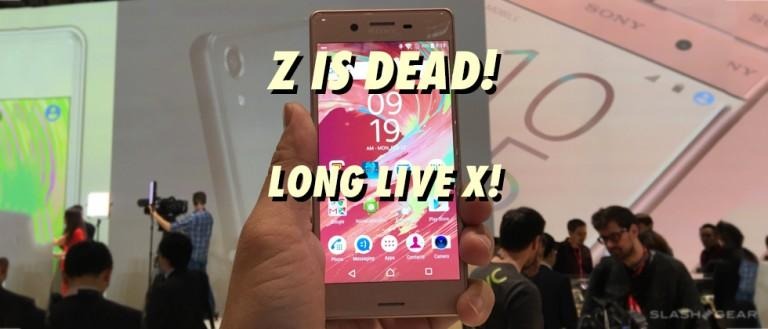 The smartphone line known as Sony Xperia Z is at its end. The Xperia Z smartphone line has taken the elevator up the tower to the End of Line club, sipping on libations as its replacement, the Xperia X lineup, takes its place. This is confirmed by Sony who suggests that the X line is less about the best in everything and more about keying in on the parts of the phone that matter most.
Through the Xperia Blog, Sony Mobile has left the following statement. In it, it's become clear that while the X replaces the Z, the X continues to represent a clear vision for the company.
"The Xperia Z line has reached its culmination – Xperia X series represents a new chapter and evolution of our product strategy," said a Sony Mobile spokesperson.
"Whilst the Xperia Z series was all about bringing the best of Sony's advanced technologies to smartphones, Xperia X series is based on bringing smart, adaptive Sony user experiences across camera, battery performance and hardware / software design."
Could this be a turning point for Sony? Instead of attempting to jam every "best available" specification into a smartphone, the company focuses on which features the user wants most?
If this results in lower costs for phones in the end, Sony just might have the formula for coming back with a hit.