Sony VAIO hybrid teaser promises form-factor flexibility at IFA 2013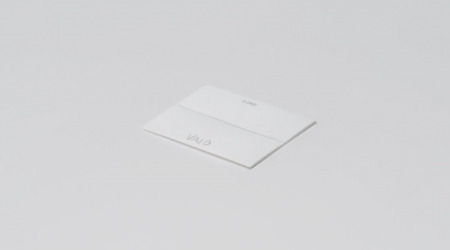 Sony has quietly released a new teaser video for an upcoming VAIO, set to be launched officially at >IFA 2013 next month, and apparently using the hybrid tablet/laptop form-factor. The short video shows Sony folding and unfolding a simple piece of paper into different orientations, such as a traditional laptop or a tablet.
However, there's also a "viewer" orientation which we've seen offered by Lenovo and others, on models such as the IdeaPad Yoga 11S. There, the keyboard section is folded around and underneath – so that the keys are facing down onto your desk or lap – so that the screen faces out for easier video consumption.
The video ends with the promise that "It all begins with one line" and the graphic above, with Sony and the VAIO branding hand-sketched onto the folded paper.
Divining exact form-factors from teasers is a dark art, and one that often ends in confusion, but Sony does have some history launching touchscreen notebooks at IFA. Last year, that was the VAIO Duo 11, an 11-inch ultrabook the screen of which slid down, over the keyboard, for use as a chunky slate.
However, while the Duo 11 only had two orientations to choose between – tablet or notebook, with no choice over screen angle – this new VAIO looks to be more flexible. Of course, there are lingering questions around whether users actually want that sort of flexibility; Microsoft continues to push touch as a key part of the Windows 8 experience, though vendors have been less impressed by actual sales.
SlashGear will be headed off to IFA next month, and will be bringing back all the details on Sony's new line-up and, for that matter, the new devices from Samsung (such as the rumored Galaxy Note 3 and Galaxy Gear smartwatch) and others. You can follow along with all our coverage at the IFA 2013 hub.