Sony PS Vita 3G Hands-on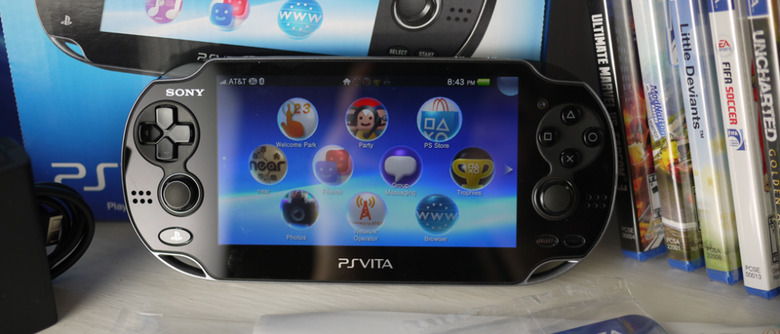 It's time we got our hands on the PlayStation Vita 3G, also known as the PS Vita as it's released this month in the United States and the UK. In addition to the UK release which will be handled starting with the UK Sony PS Vita 3G hands-on by Chris Davies, we'll be taking a close look at a handful of games and the AT&T coverage we've got here in the USA. What follows is our first look at the device as it arrives here just days before the full February 22nd release!
What we're looking at here is a device that's been out in Japan for some weeks now and is set to be Sony's biggest bet on mobile gaming yet. Inside you've got a massive quadcore SGX543MP4+ GPU, this powering a fantastically giant 5-inch OLED touchscreen at 960 x 544 pixel resolution surrounded by your favorite PlayStation controls and additional physical buttons that will allow this machine to be not only a portable monster for physical cartridges, downloaded games, and acting as a PlayStation 3 controller – perhaps the most interesting feature of the device in and of itself. This device can be used as a wireless PlayStation 3 controller and connects to your PlayStation 3 to complete the structure that is the mighty 2012 Sony Four-Screen Strategy – which Sony is very much banking on this season.

This device at first appears to be so massive that it'll never work as a so-called "mobile" device, portable only if you'd be willing to toss it into your backpack. Instead the only thing impeding your carrying around this device in your pocket is the twin analog sticks and the entire device's abnormal length. The PS Vita is also extremely light – and not in a way that makes it feel cheap – the combination of tough plastic, solid buttons, and a fully creak-free construction across the entire device makes this a hero to be sure.
[vms 904f24cde464161c3e76]
In addition to the idea that this device can connect to many odd devices with its many connectivity abilities, we're looking forward to testing the back panel off for its touch sensitivity. Look at that fantastic pattern – how could it be bad in any way at all?!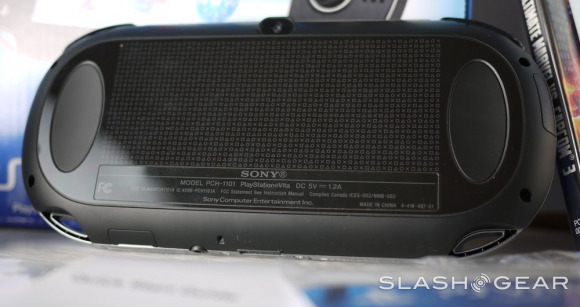 The thing at this point you're going to want to pay attention to is the difference between how I'm interpreting this device and its build, software, and overall experience from Chris Davies and his UK unit. They're essentially the same, and certainly there's no big difference between the software and hardware, so it's up to you to get what you need out of our dueling reviews!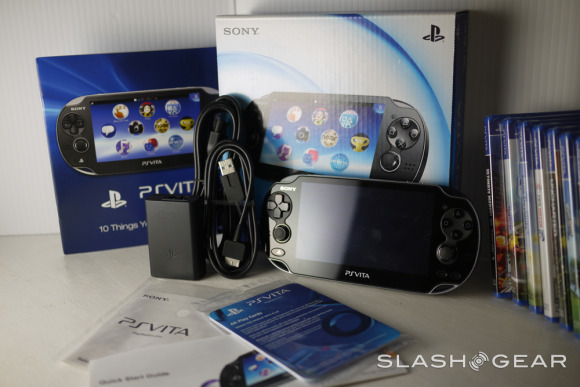 That said, feel free to ask any and all questions of either of us so we can do as full a set of reviews as you want and need to decide whether you're going to purchase not only this device but the games that you'll certainly be thinking about should you do so.